23o5 Studio designed The Pink House in Vietnam with closeness, expansion, and tranquility in mind. A large opening with space connecting the sky and the building, has a metaphorical and evocative connotation of the small image of a man in the eyes of vast nature.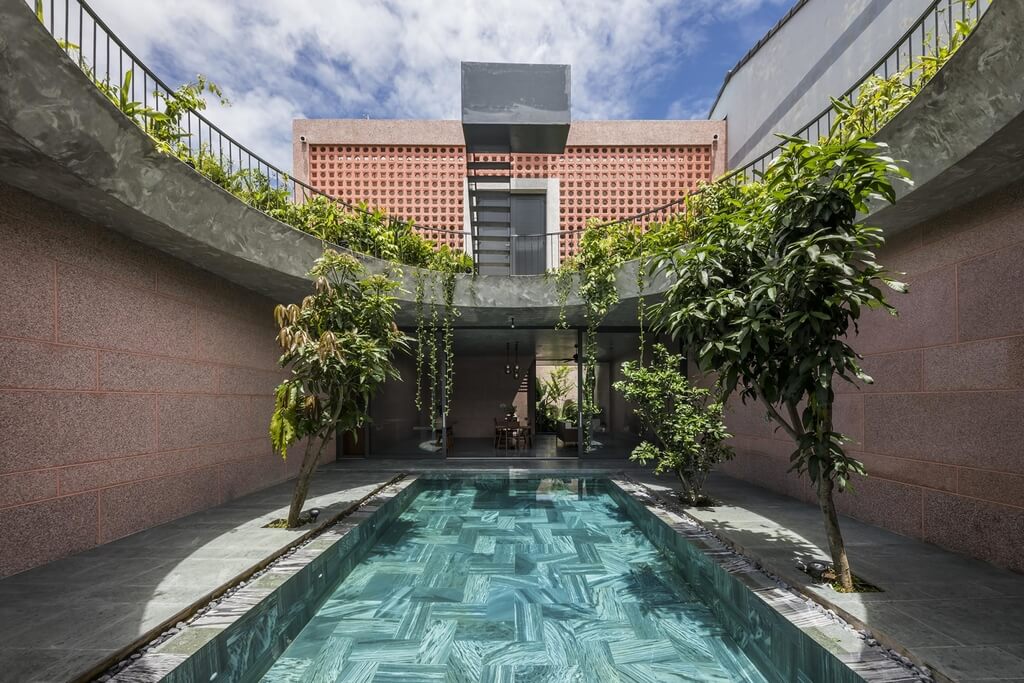 The Pink House Exterior
The house has a circular roof opening that brings to mind a connection to the sky. The studio used natural, earthy colors palette and granite in the project. The idea was to blur the boundaries between the inside and outside of the building.
Huge amounts of windows allow for a clear visual connection to the pool and the greenery patios. Besides, green accents connect to the solid structure of the Pink House. This procedure brings a peaceful and quite joyful atmosphere to the whole structure.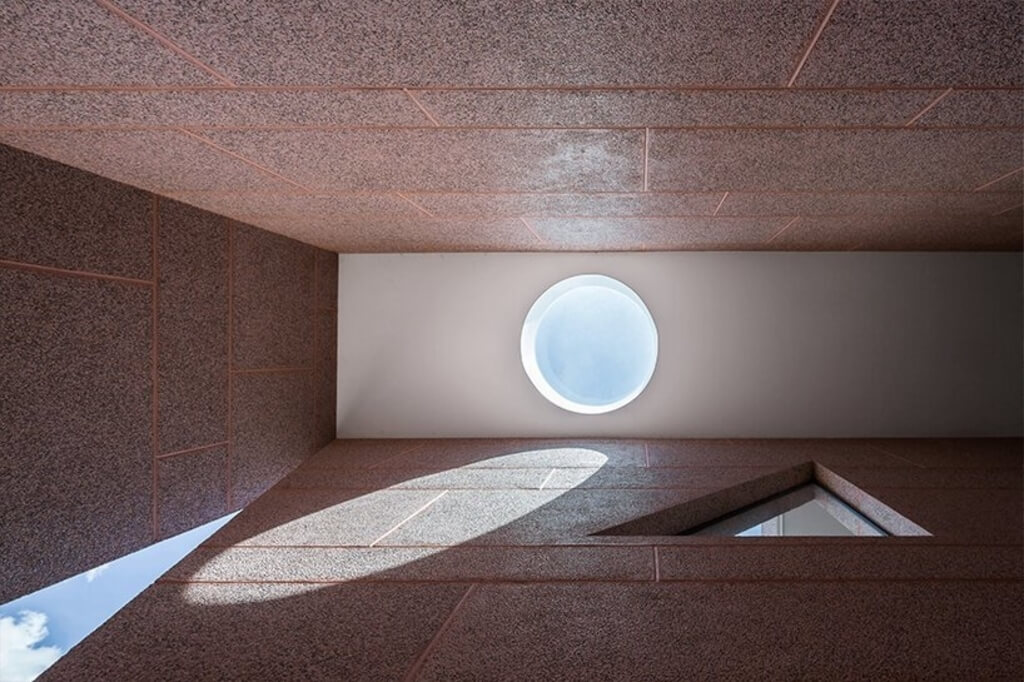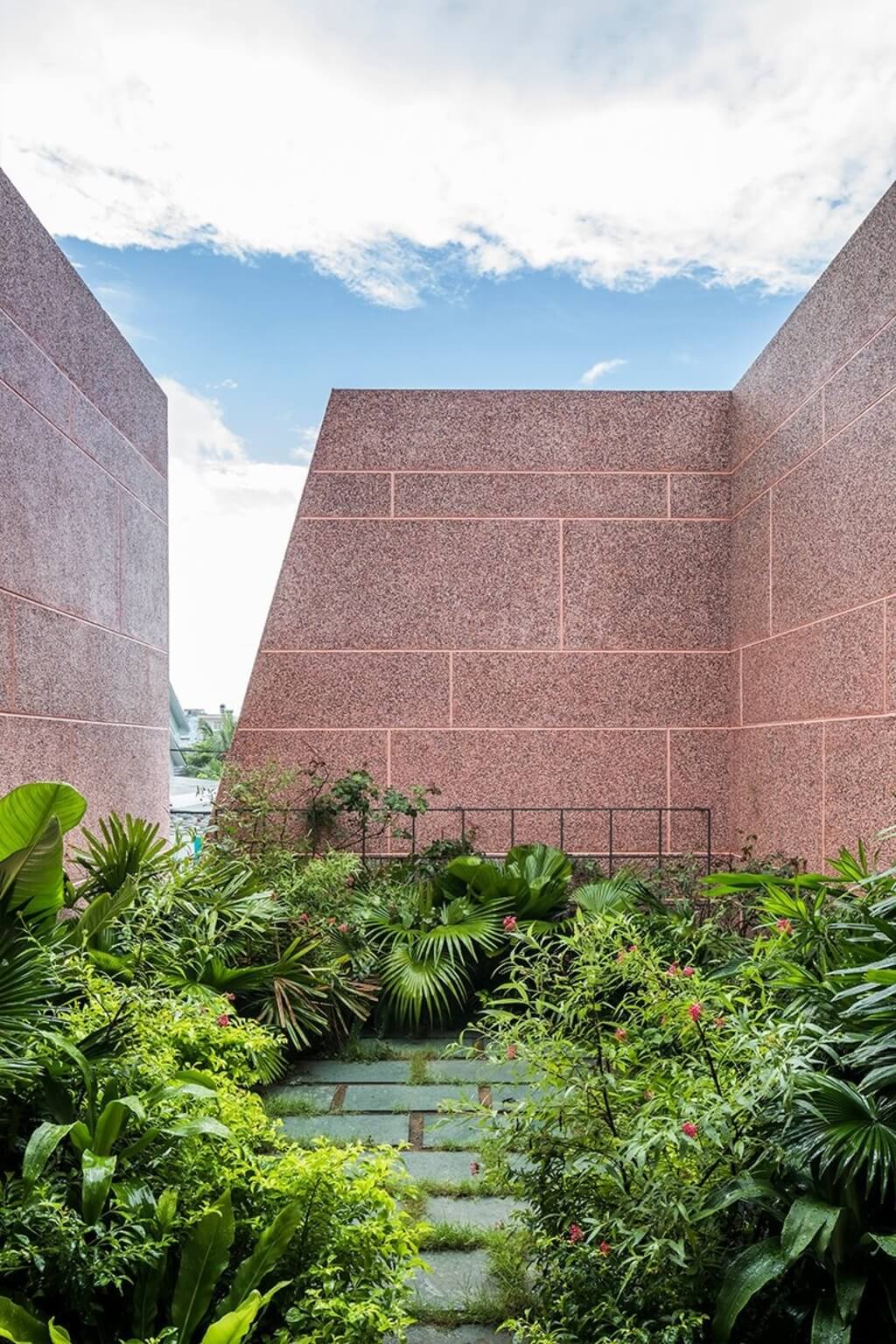 The large circle opening to the sky has its metaphorical meaning. It generates the insignificance of humanity amid the vast nature. Undoubtedly, the Pink House in Vietnam is a space of deeper feelings. The stillness in space brings people to deeply feel themselves.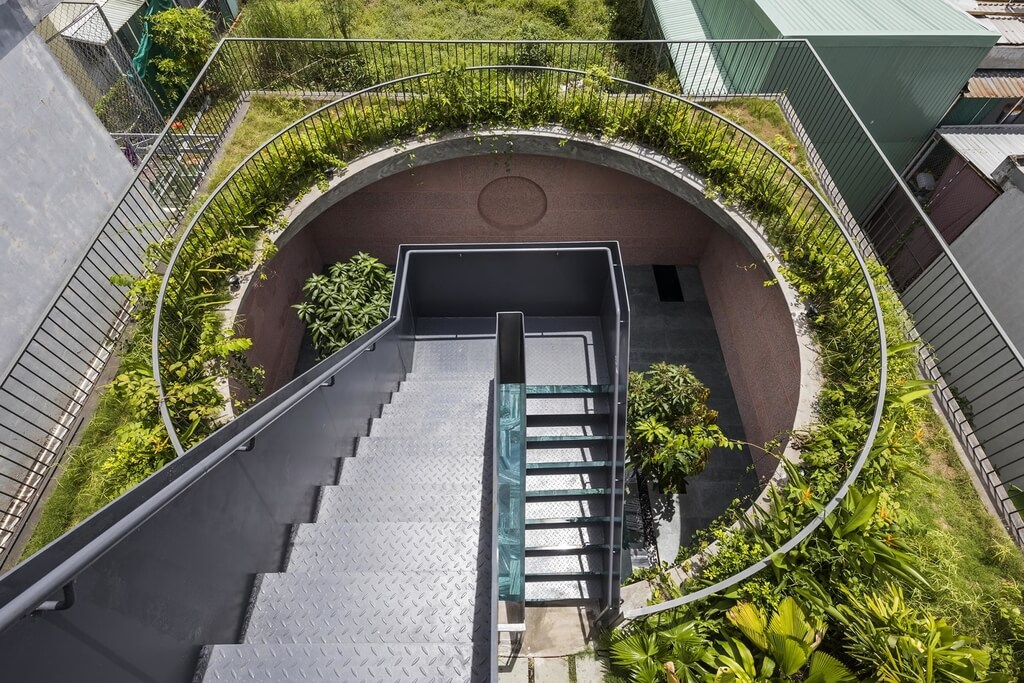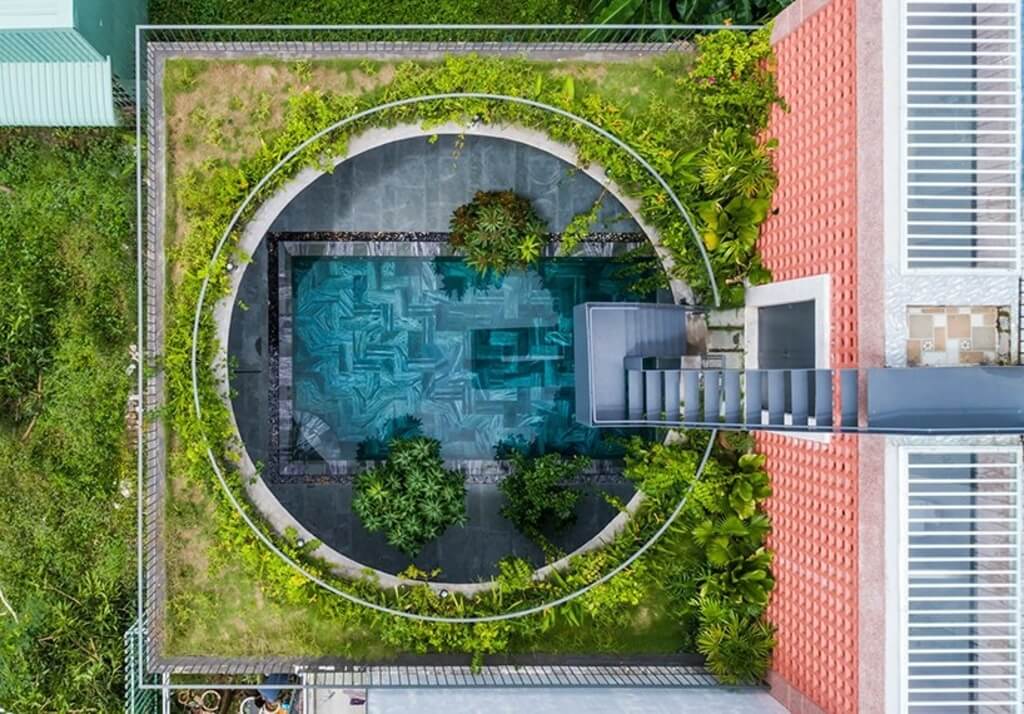 The Pink House Interior
The design studio' s obsession with Serenity, Silence and Intimacy when it comes to the contemplation of a living space setting.
The Pink House's living room and kitchen area link together and open the whole view towards the pool, where the light transitions between day and night. The project is designed along the vertical axis of the plan. The bedrooms have their own space and differ from each other. Each hidden corner in the house is a place to contemplate the natural and calm values.
What is more, the light in the house is manipulated. As a result, it, directly and indirectly, separates the space into different components.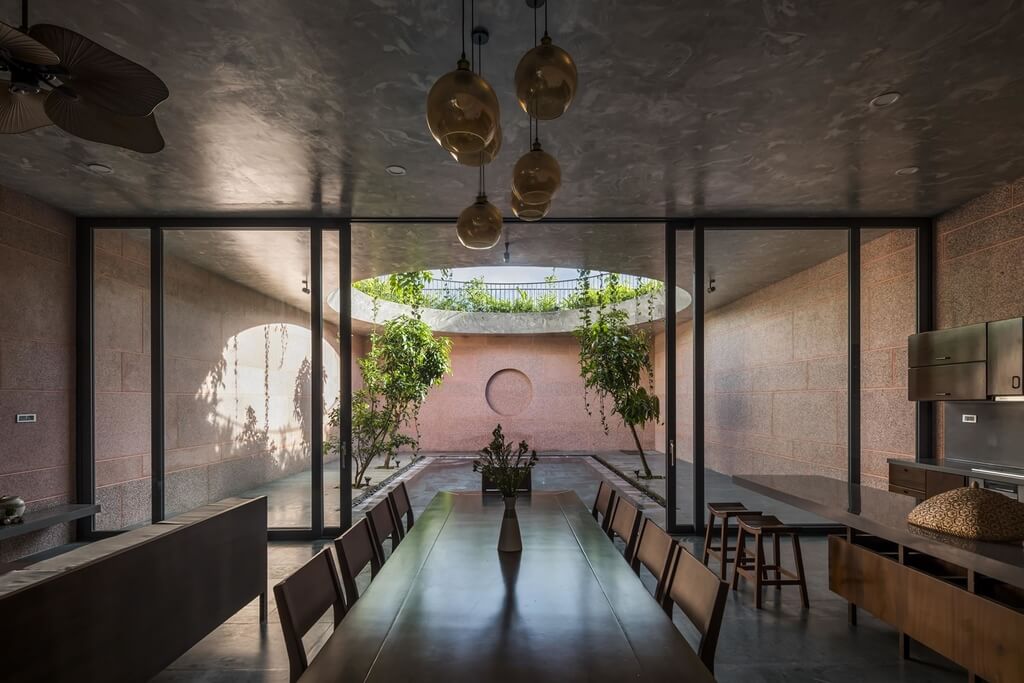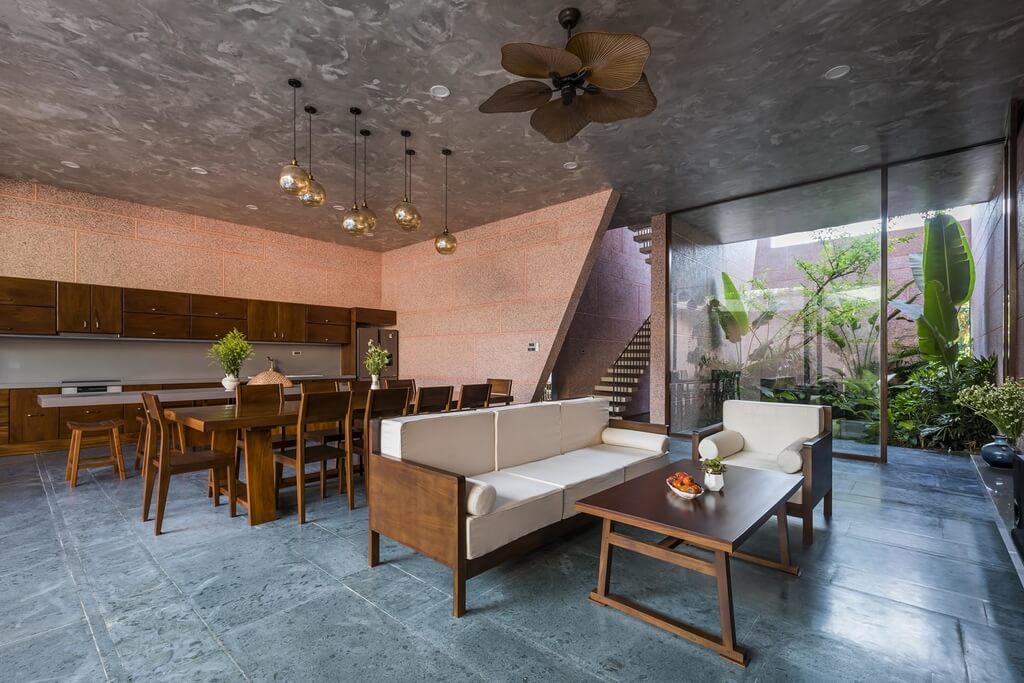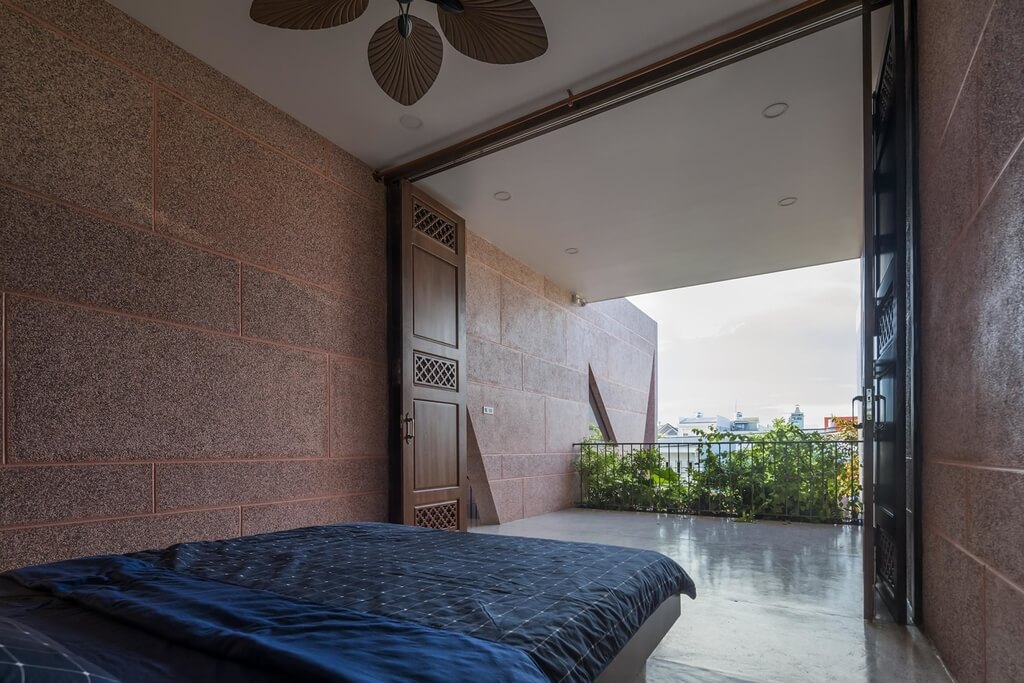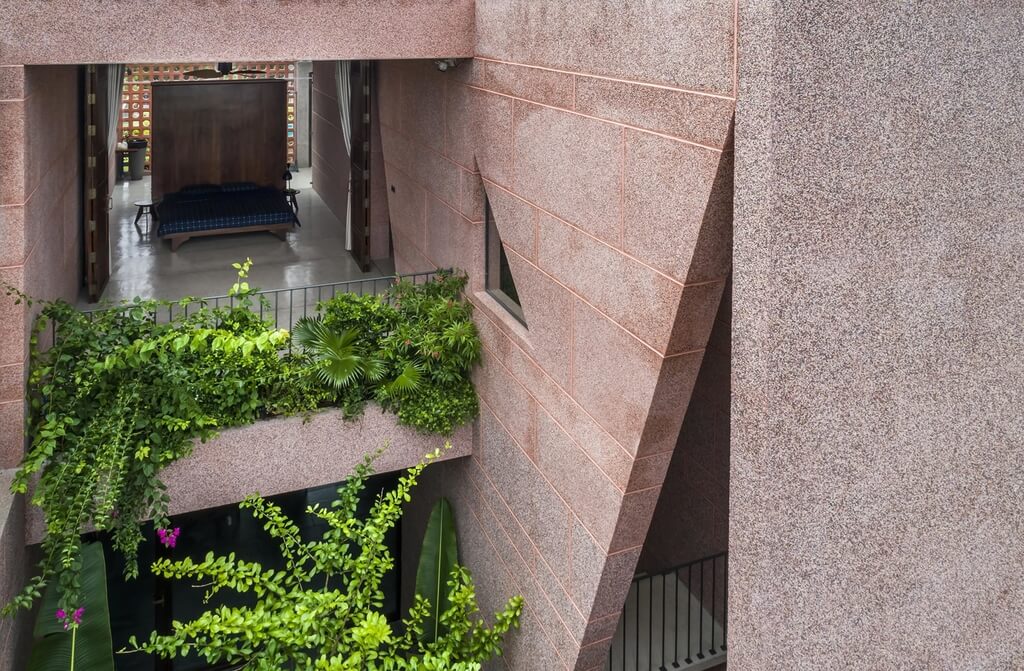 Check out our journal to discover more inspiration and find a daily dose of modern and spectacular architecture designs. Do not forget to follow Hommés Studio on Pinterest to stay on top of our architectural moodboard.

Photos by Hiroyuki Oki + Hoang Le