home in wood: Marquetry Furniture
Marquetry Furniture is a traditional woodworking technique that creates beautiful patterns and designs using thin veneers or layers of wood. It is impressive for its careful craftsmanship and beautiful patterns. Our selection of design furniture in modern marquetry work forgathers many design styles and materials.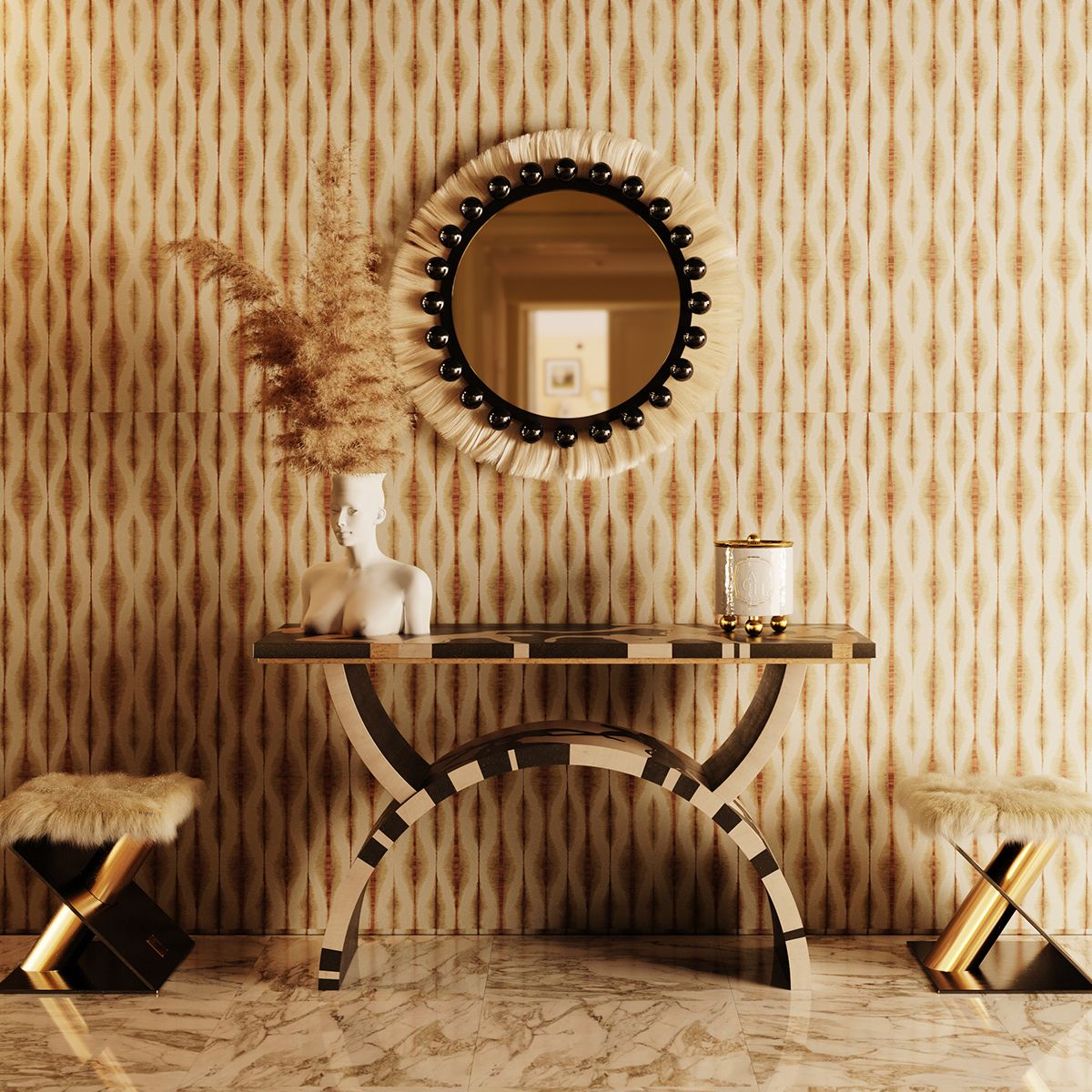 What is the marquetry technique?
Marquetry can be the assembly of veneers of metal, concrete or stone, such as marble. This arts & crafts process creates objects and patterns on unexpected surfaces out of the stylish merge of different types of wood, each with unique cuts.
Zimmer Dining Table

Dining Table

$

23.009

-25%

Square Center Table

Center Table

$

11.344

Charlot Console Table

Console Table

$

8.551

Austria Bedside Table

Bedside Table

$

4.067
a unique homage to some of the most famous artists
that disrupted and innovated the art scene
in the 20th century
Center Tables
Side Tables
Bedside Tables
Console Tables & Sideboards
Cabinets & Bookshelfs
Dining Tables
Center Tables
-25%

Joan Center Table

Center Table

$

4.923

-25%

Santiago Center Table

Center Table

$

3.425

Coa Center Table

Center Table

$

4.923

-25%

Folk Center Table

Center Table

$

3.425

Ludwika Center Table

Center Table

$

4.923

Anya Center Table

Center Table

$

3.425

Malaga Center Table

Center Table

$

3.425

Birds Center Table

Center Table

$

4.923

Natalia Center Table

Center Table

$

4.923

Nice Center Table

Center Table

$

3.425

-25%

Austria Center Table

Center Table

$

4.174
Side Tables
Bedside Tables
Console Tables & Sideboards
Cabinets & Bookshelfs
Dining Tables
ART GENIUS — MARQUETRY Catalog
ART GENIUS — MARQUETRY Catalog