Inside Ritzy Christensen´s Home project BY THE BO CASA
The interior designer Ritzy Christensen owner of The Bo Casa, created a modern interior design with a minimal approach and many glam touches. Located in Florida, Miami, the stylish interior residence is a beautiful example that any style can go together with the right approach.
HOMMÉS Studio is honored to participate in this project with the Alice Armchair, an exquisite piece of furniture from our collection that was customized with caramel tones to complete this beautiful scenario.
Regarding interior design, Ritzy and her husband are complete opposites; while the designer has an approach that more is better, for her husband, less is better. And you know, there is a widespread belief that opposites attract each other, and in this modern interior design home, we can say that it helped create a unique space full of charm and glam.
Titan Mirror

Mirror 6.900,00

€

Billie Console Table Travertine

Console Table 9.900,00

€

Utah Center Table

Center Table 12.500,00

€
The modern interior design has clean lines and elegant choices – as seen in the other areas of the house; the designer invests in rich materials and a lot of textures to create a room full of visual interest – from travertine, velvet, and metalized accessories – the room blends the timelessness of minimalism with the glamours of the maximalist style.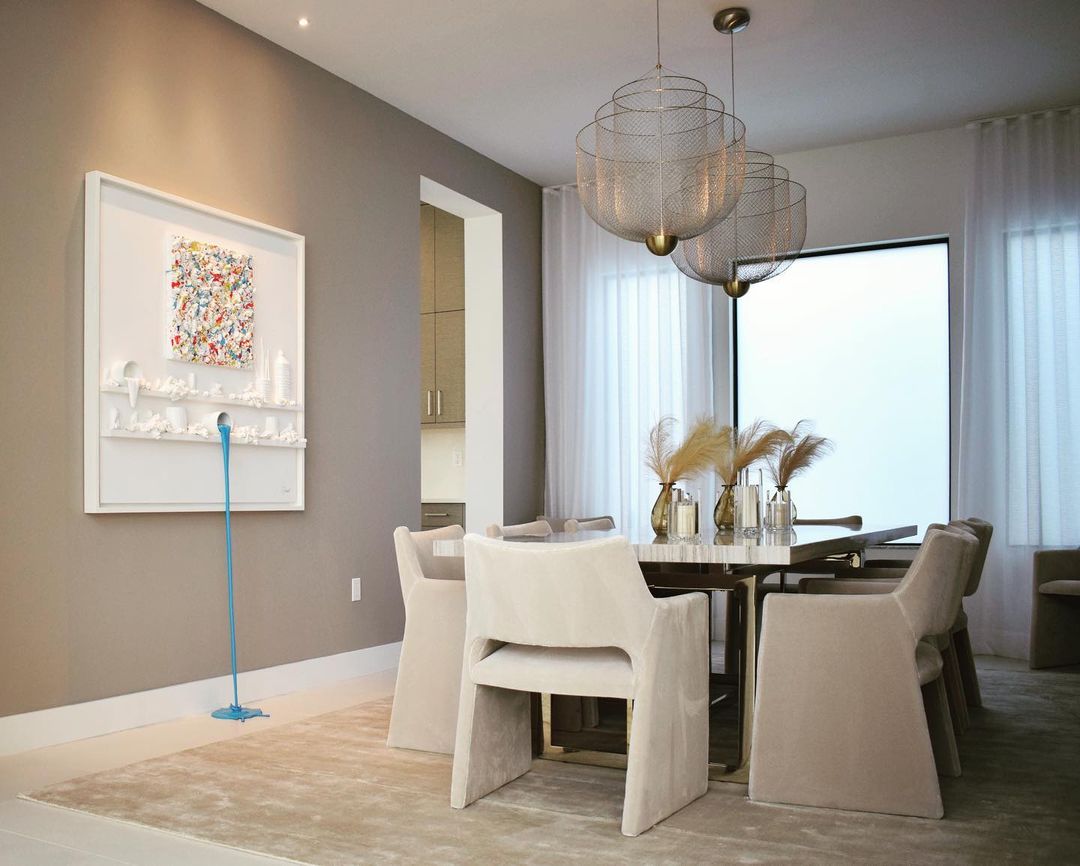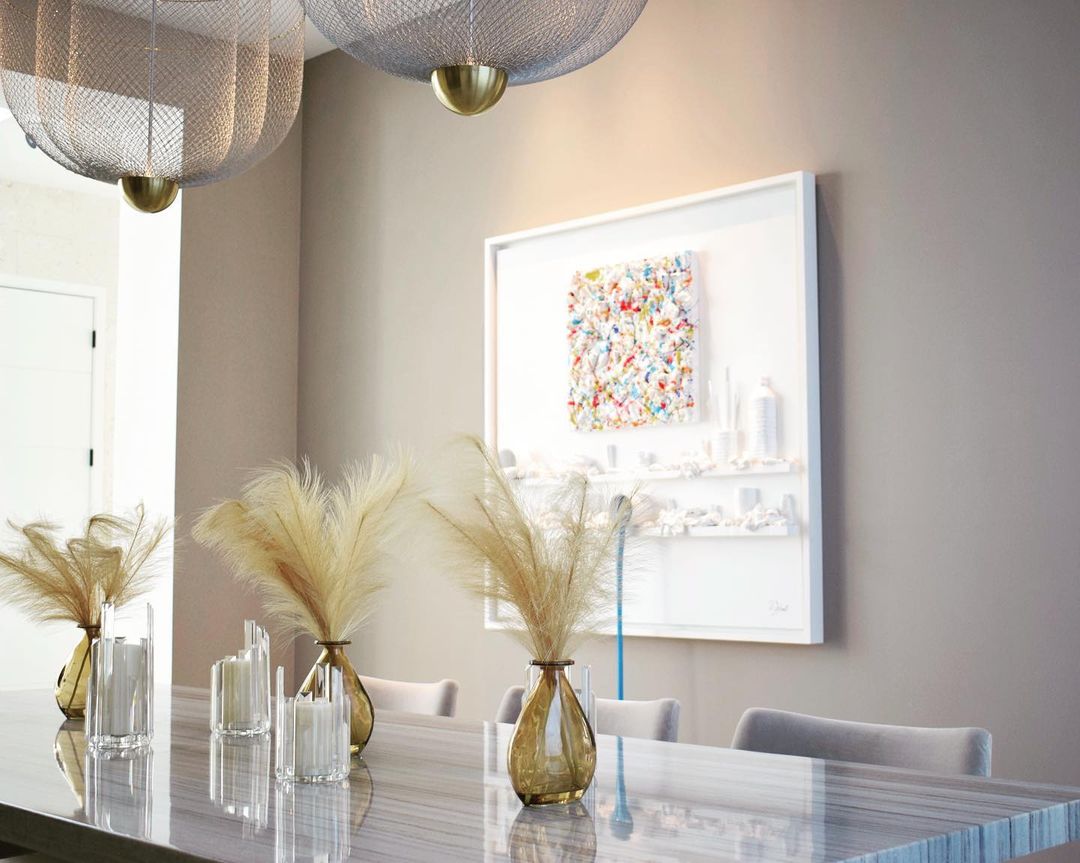 If Ritzy and her husband have different visions about home style, it does not happen when deciding on their favorite spots. For both, the kitchen is the heart of the home – it's where they entertain friends, cook meals and even work! In this important room, the designer chose a minimal palette and invested in a white stone surface to create a fusion between the couple's styles and preferences.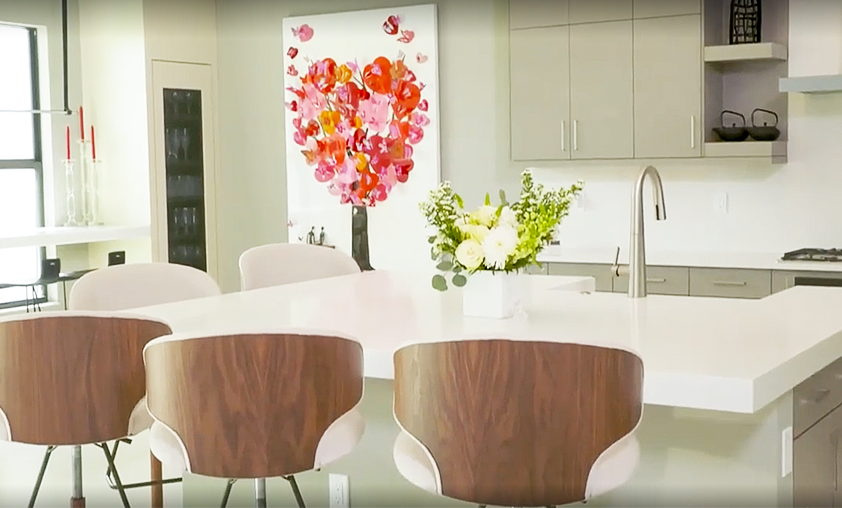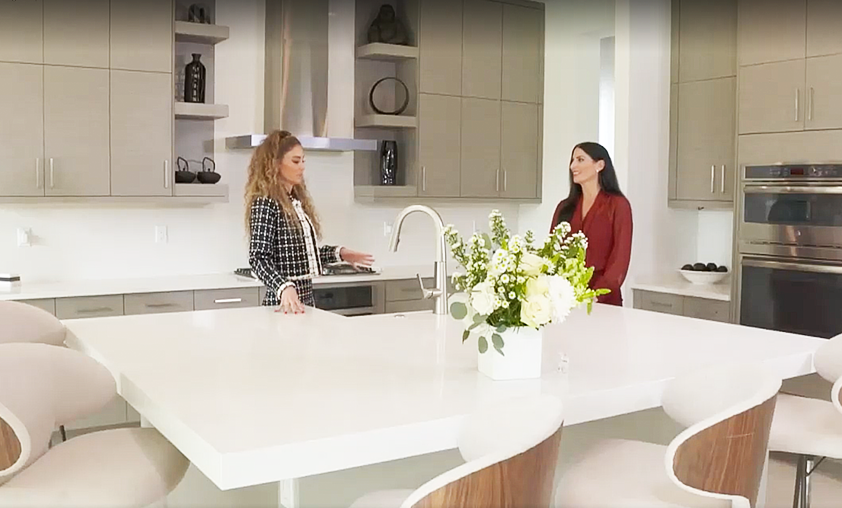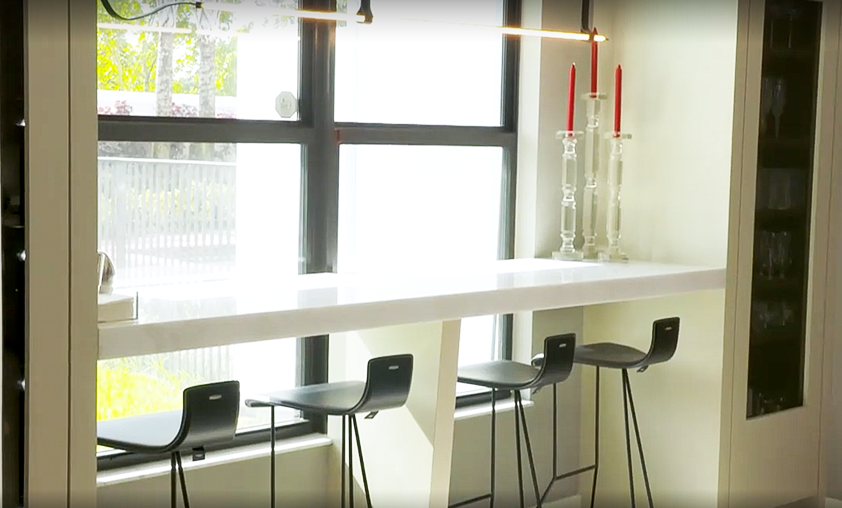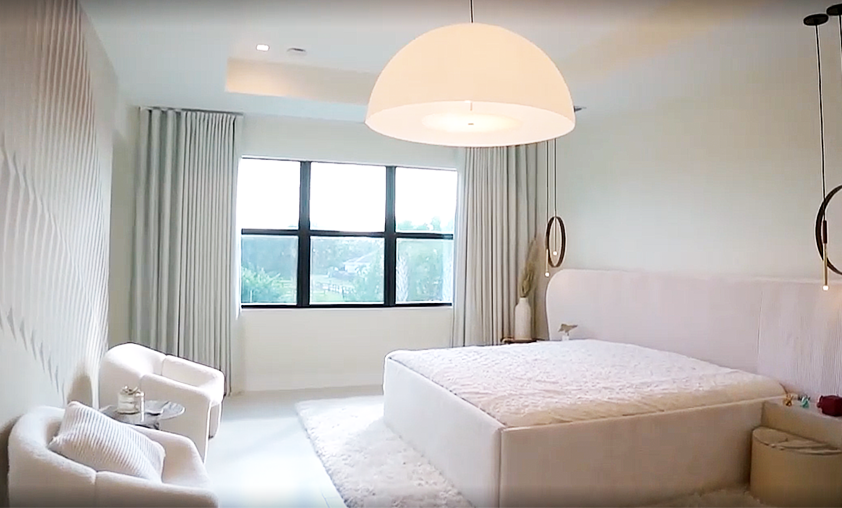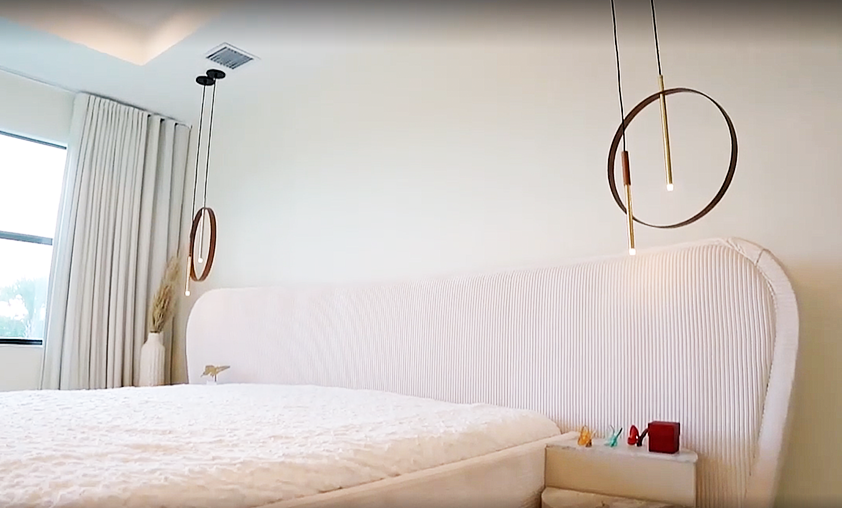 Furniture and Lighting New Catalog