Dining Room Sets demand class and elegance and a place comfortable enough to relax with your family, invite friends, and enjoy a memorable dinner.
Get inspired with our versatile dining rooms and explore the dining collection.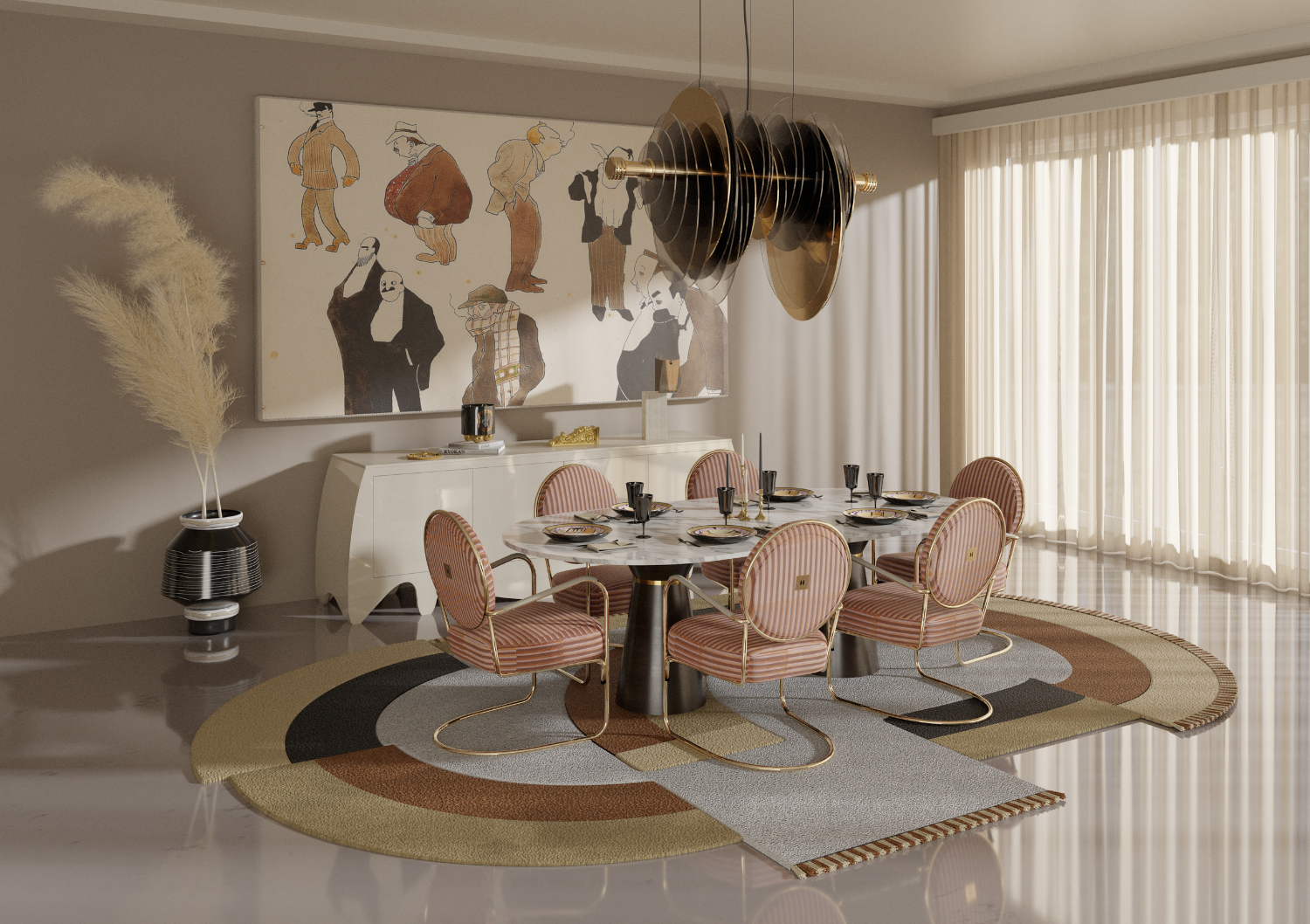 Modern dining rooms welcome a Modern family that perfectly elevates the set with mesmerizing textures and patterns featuring dazzling silhouettes.
In a palette of mother-of-pearl and cocoa, Glamour Blossom merges luxe and nature, euphoria and nattiness, crafting and matter. The Glamour Blossom dining room encompasses a variety of seating options – classic dining room chairs, minimalist stools and a modern sofa – framing a spotless dining table.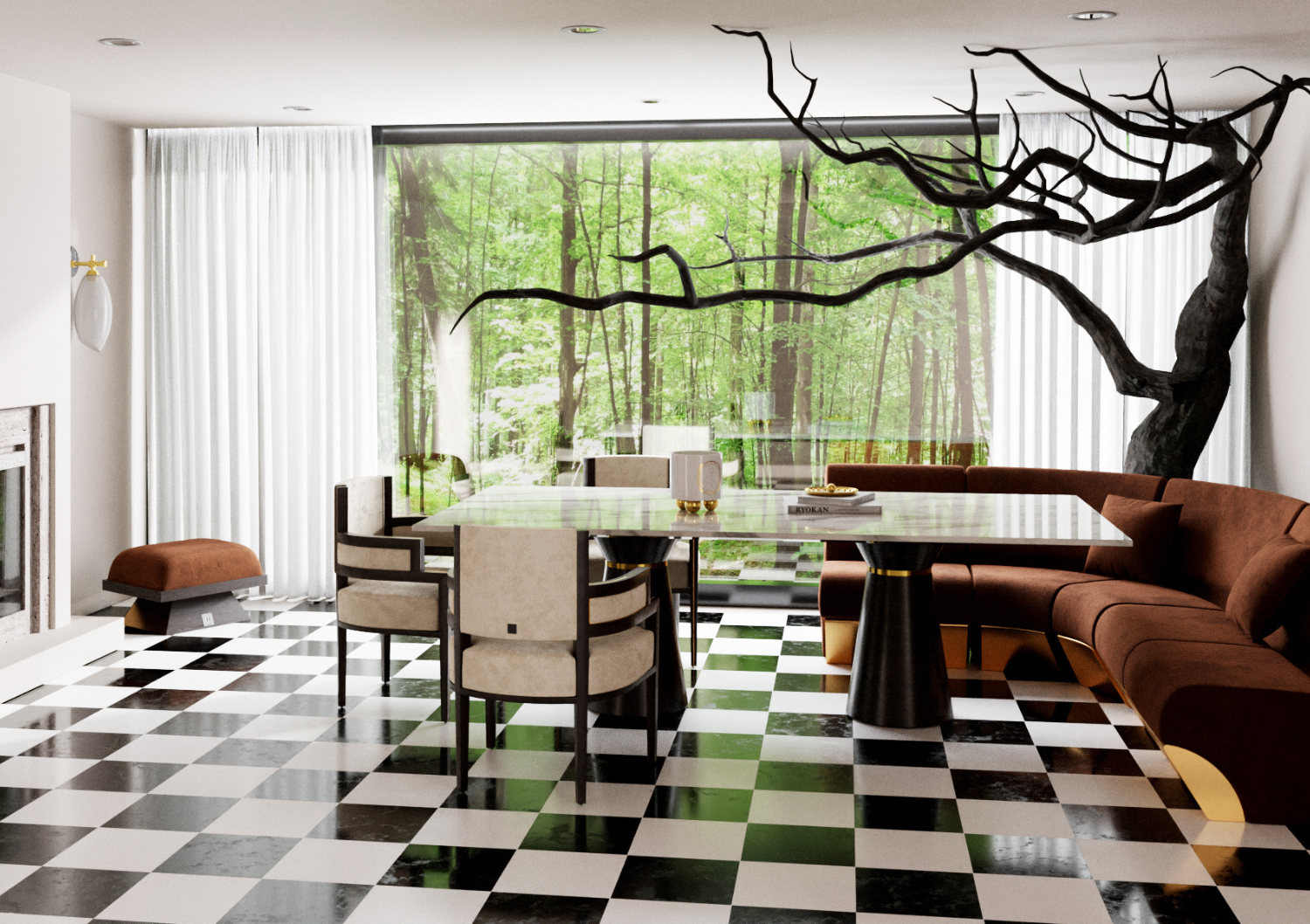 Pina Chair White

Chair

$

2.130

Moa Stool

Stool

$

3.104

Tower Dining Table

Dining Table

$

17.059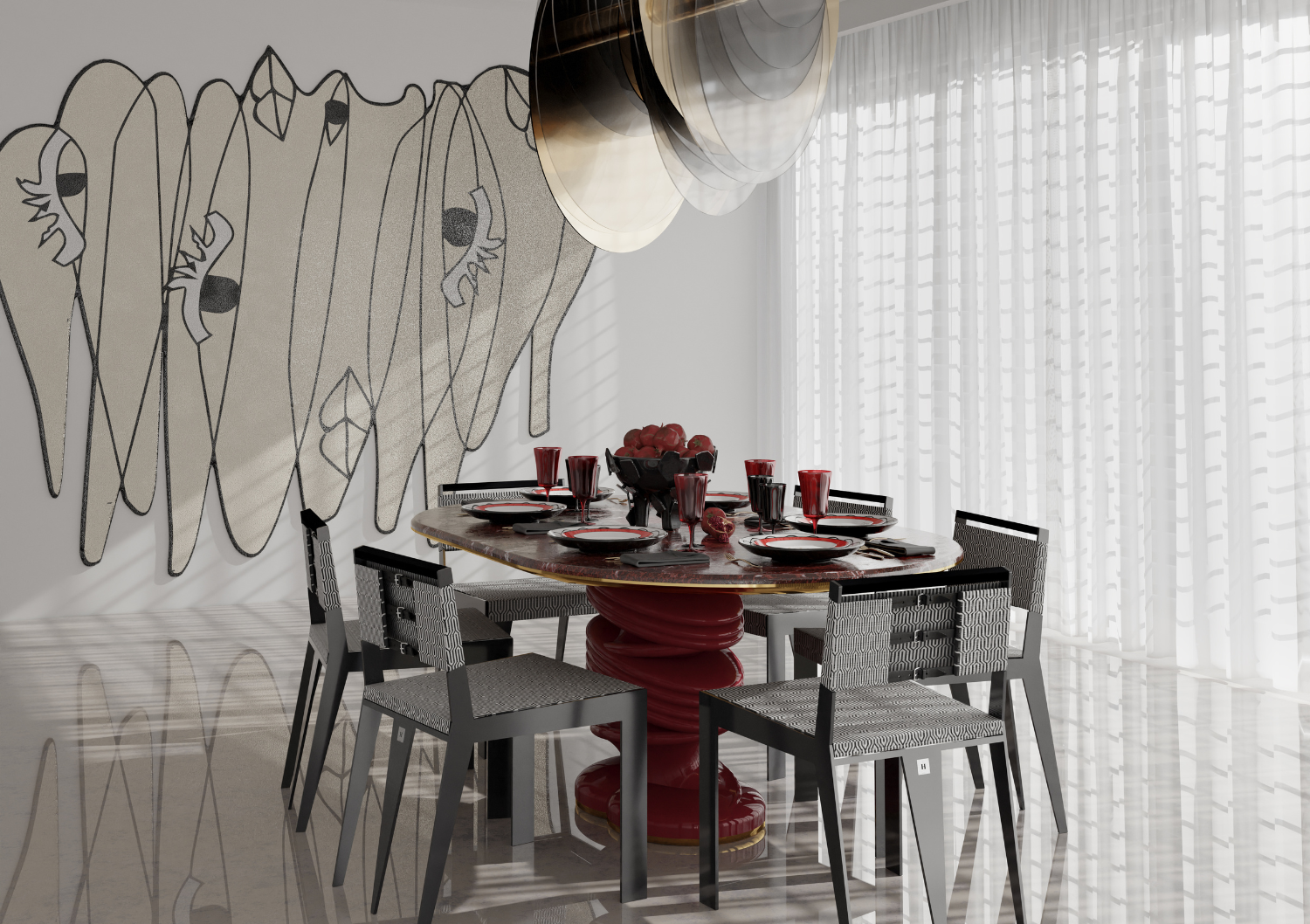 The captivating allure of flashing lights, rich deep reds, and striking intense neutrals is timeless and never fails to captivate the senses. Prepare a delicious meal to serve it in an ultra decoration and style.
Muller Dining Table

Dining Table

$

19.424

Cinco Chair White

Chair

$

3.671

Cinco Chair Gold

Bar Chair

$

3.671
KEEP EXPLORING DINING SETS