Homey & Marvelous Villa in Kuwait
The story of this homey and marvelous villa in Kuwait dates back to 2021. HOMMÉS Studio's creative director went live on Instagram painting a mural. Fatemah Alshruaian, the protagonist of this fairytale, fell in love with the free-hand illustration and decided she wanted it on a wall.

She envisioned the home of her dreams, a home where black, beige, and amber serve as the backdrop for a world of refined stones, soft fabrics, and a loving juxtaposition of pre-owned and modern decorative objects.
Black is the backdrop for this homemade interior design project that conveys the best materials and a selection of wholehearted decorative objects. 
In the living room, TAPIS Studio's Shaped #043 (also known as 'Piano Rug') is the core of a design that aglomerates a multitude of soft and compelling textures and colors. A round coffee table tops the modern rug in botanical silk, and the HOMMÉS Studio's Cocoon SuspensionLamp with custom black light bulbs adds a 30s flair to the family room with sofas and armchairs adorned with ACH Collection's Monkey Pillow.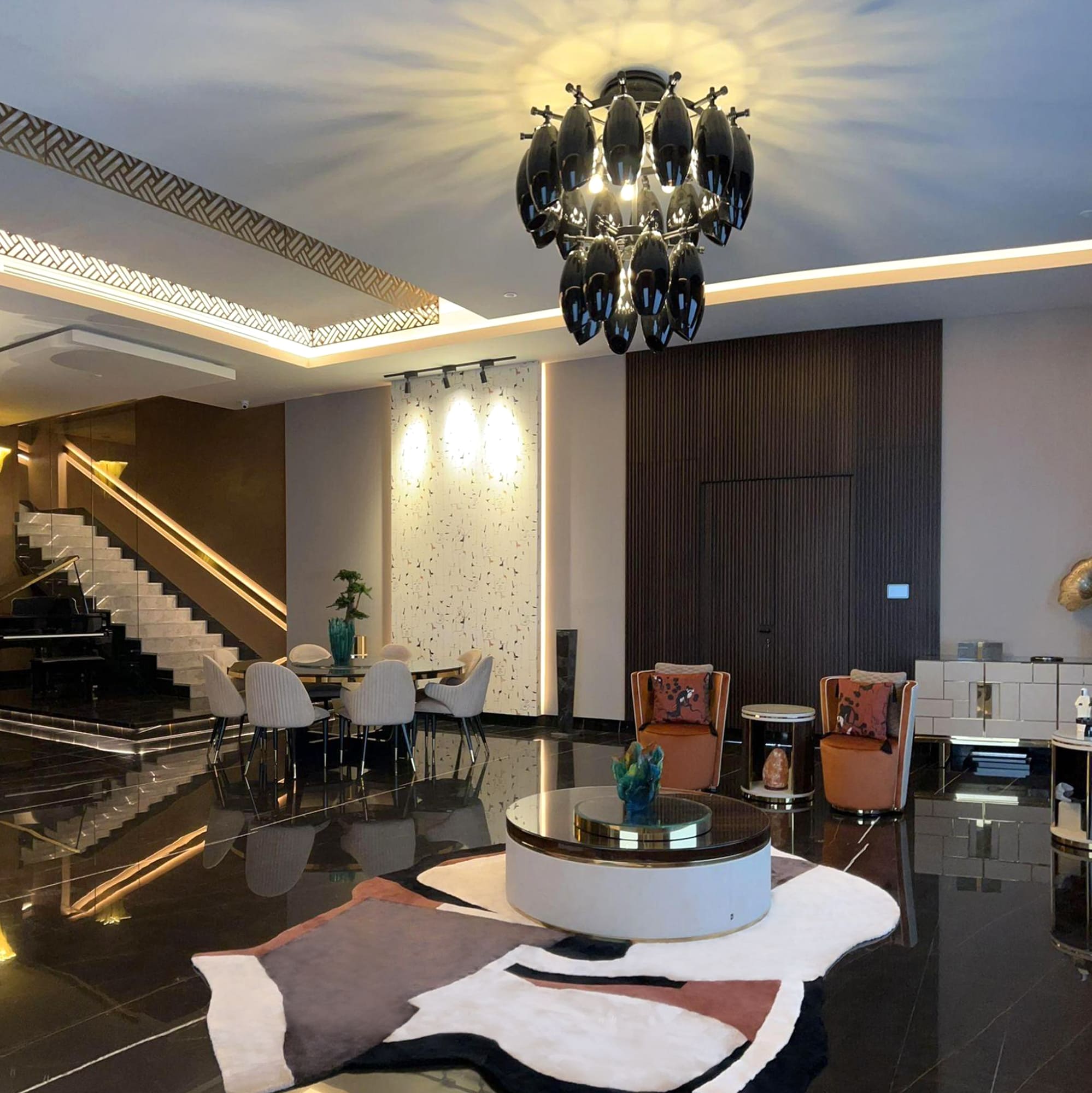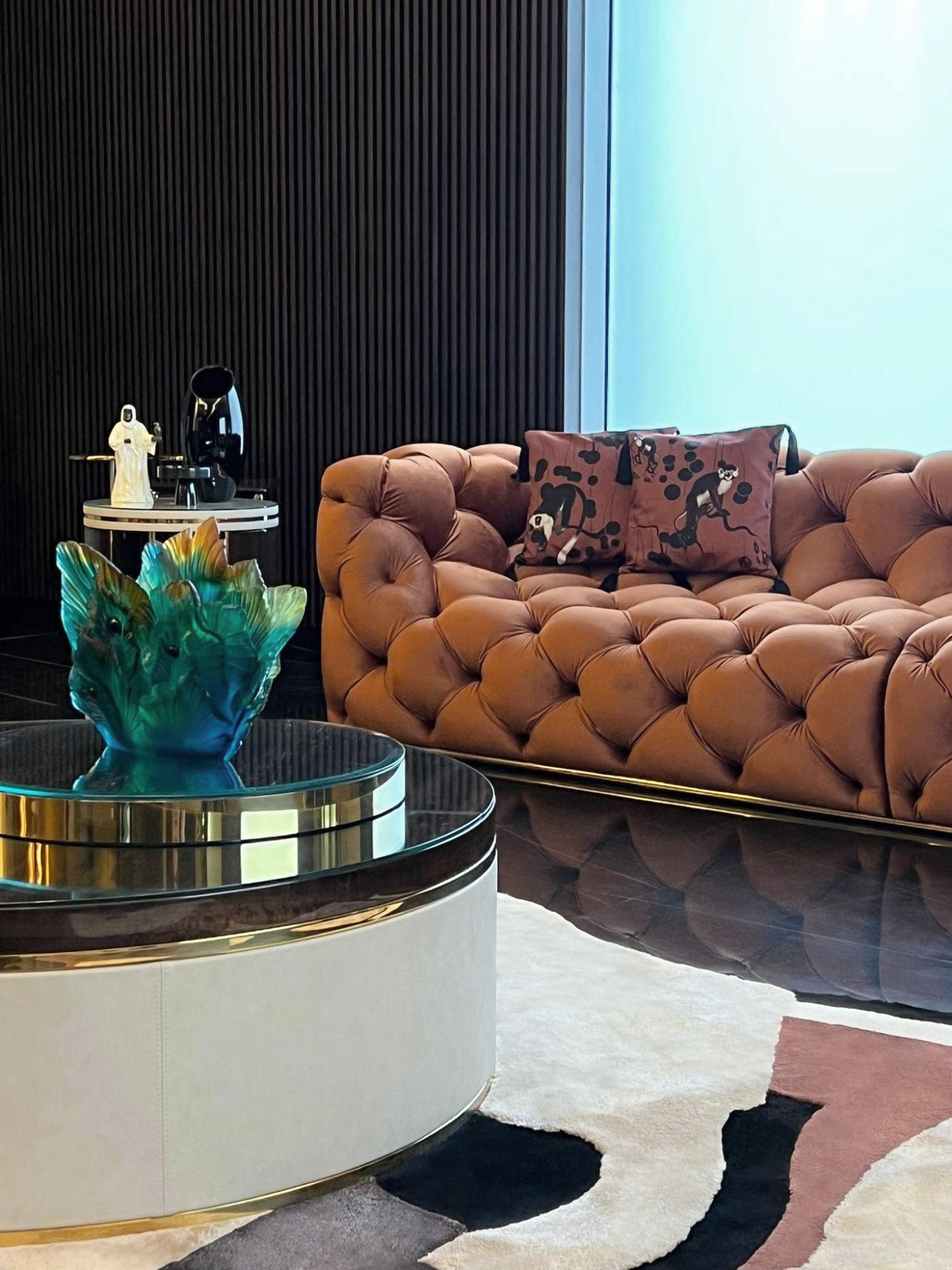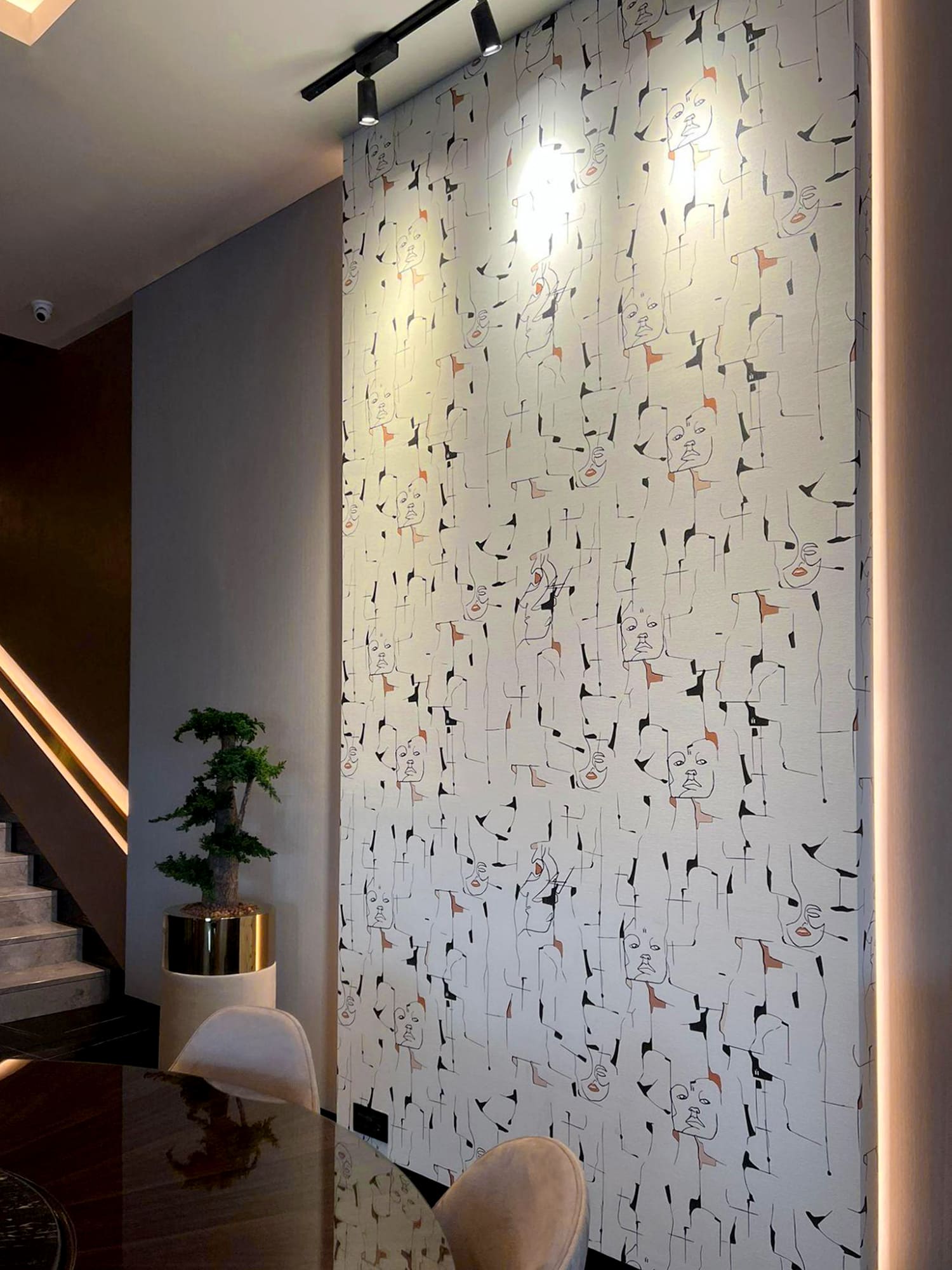 The wallpaper is a bright cream color, with wild black lines and some glimpses of murky orange – the elegant color triad of Fatemah's homey and marvelous villa. The interior designer on duty decided to install the custom-made wallpaper next to the dining area on her open floor plan. The sober color palette with warm pops of color denotes Fatemah's refined taste and an eye for discreet luxury.
Fatemah's homey and marvelous villa in Kuwait with an amazing garden is this copious blend of vintage and modern, which can be put as pre-owned and made-to-order, with timeless elegance and a welcoming atmosphere
Furniture and Lighting New Catalog