Travertine is one of the most iconic materials in the HOMMÉS Studio collection. Lightweight yet strong, this warm, soft material reveals itself as a "new black".
Travertine has been used as a building material for centuries, but its natural beauty and elegance are timeless. Its porous look and earth tone hues match any finish or color, making it extremely easy to use. With elegant simplicity, our travertine pieces have rich shades with a seductive feel, alluring shapes tailored and precious details by hand.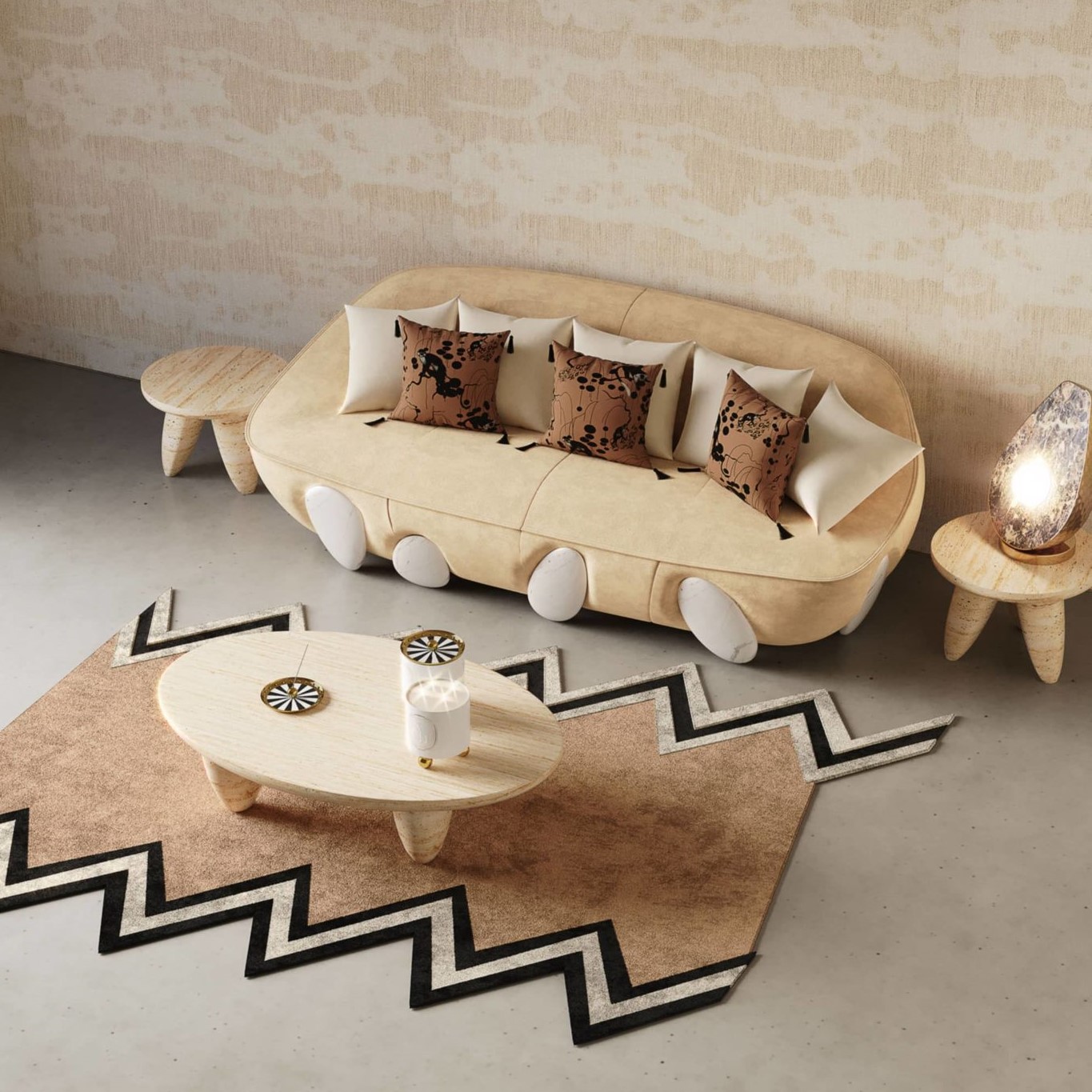 Its organic texture is appealing and can be used in everything from center tables to table lamps. Travertine is one of those materials that induce a relaxed and serenity mood, like a smooth whisper in any modern interior design project.
Lunarys Medium side table

Side Table

$

5.211

Duna Center Table

Center Table

$

9.465

Elektra Parasol White

Parasol

$

9.774

Lunarys Round Center Table

Center Table

$

9.252

Lunarys Large side table

Side Table

$

5.211

Prymo Dining Table

Dining Table

$

12.656
Furniture and Lighting New Catalog