Mesmerizing Penthouse
This Mesmerizing Penthouse with tons of outdoor space is definitely a hot address in Manhattan. The apartment in Tribeca building delights with its spaciousness and design. It is a place that feels cozy and sexy at the same time. The deal intrigued entrepreneurs Ellen and Michael Diamant. The couple were on the hunt for something new. It was time to find an apartment that spoke directly to how they wanted to live. It was supposed to be quintessentially New York City but at the same time transportive.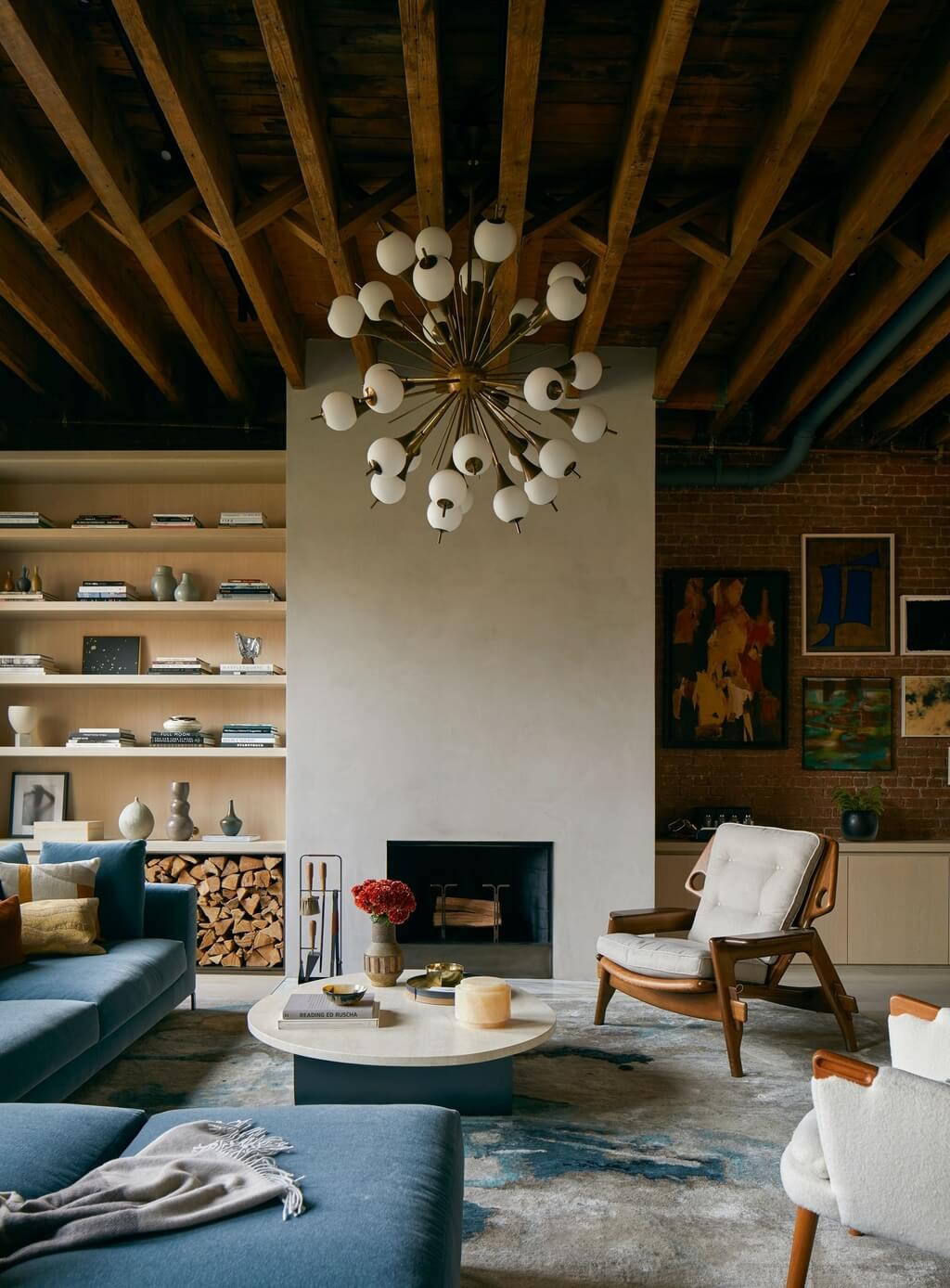 As for interior design of this mesmerizing penthouse, the Diamants worked with Joan and Jayne Michaels, the sisters behind 2Michaels. They were absolutely convinced that the 1960s Italian Murano Sputnik chandelier would make the perfect centerpiece for the family's vast living room area. A sofa by B&B Italia covered in Holly Hunt fabric, as well as a Sergio Rodrigues Benjamin lounge armchair from Espasso, flank a travertine Isla coffee table by Egg Collective.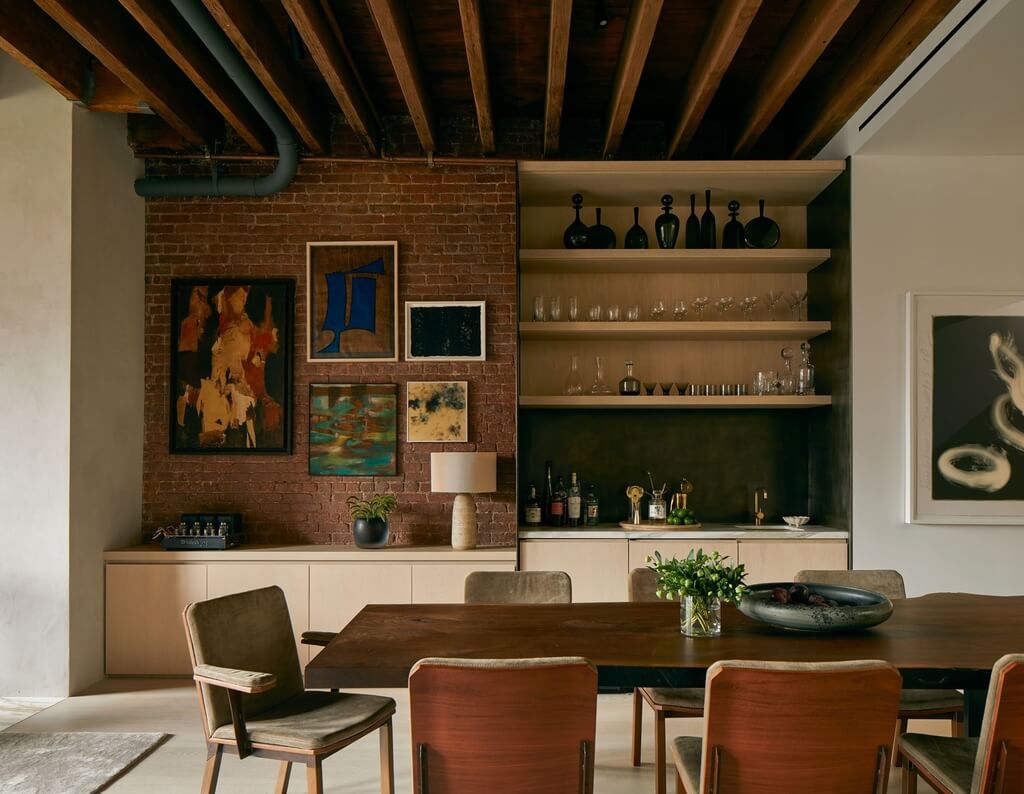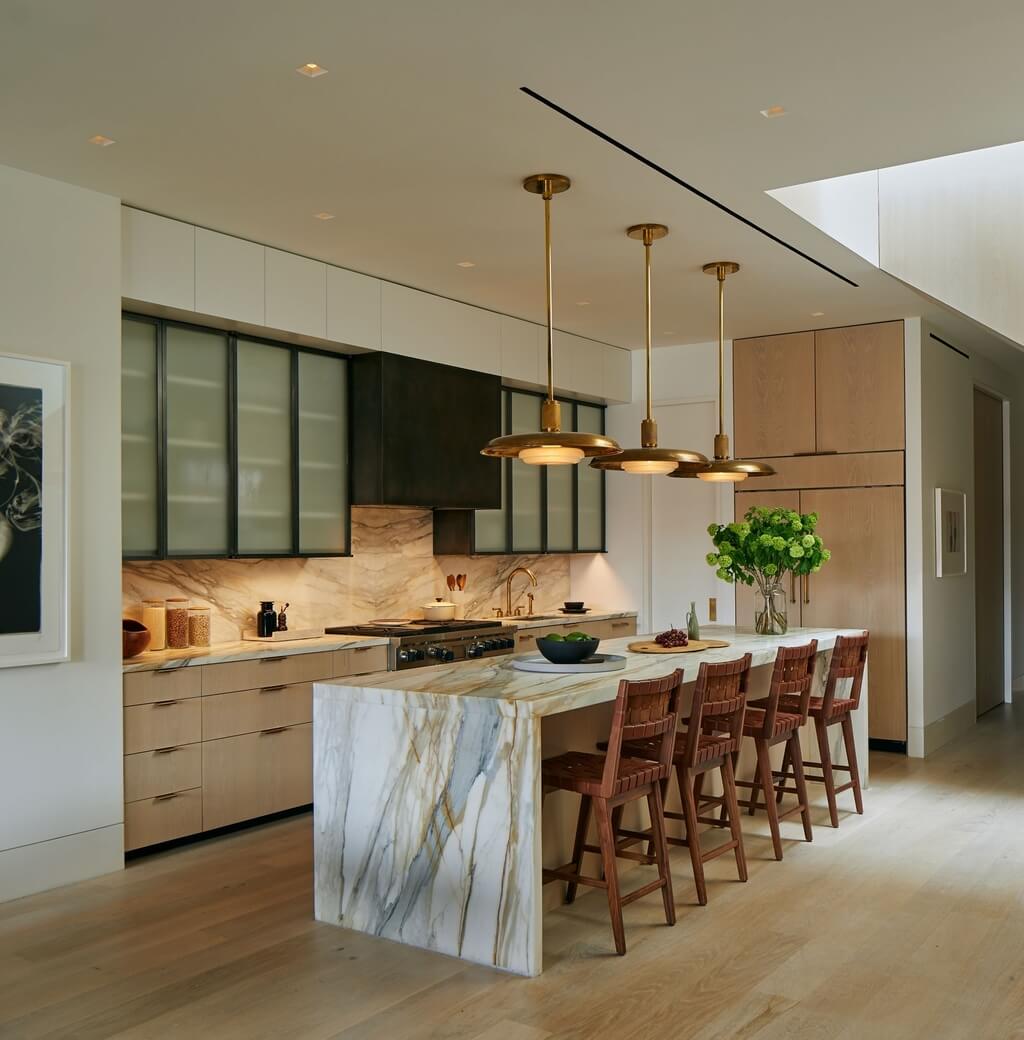 A large and functional kitchen is key. Woven-leather-and-walnut counter stools designed by Mel Smilow from Suite NY pull up to an island by New York Stone. Brass Oscar pendants by Roman and Williams Guild make for a welcoming stay-a-while atmosphere. The custom cabinetry is by Nico Juarez, while cabinetry glass is by Bendheim. Opposite the kitchen is an oak staircase that leads directly to the glass penthouse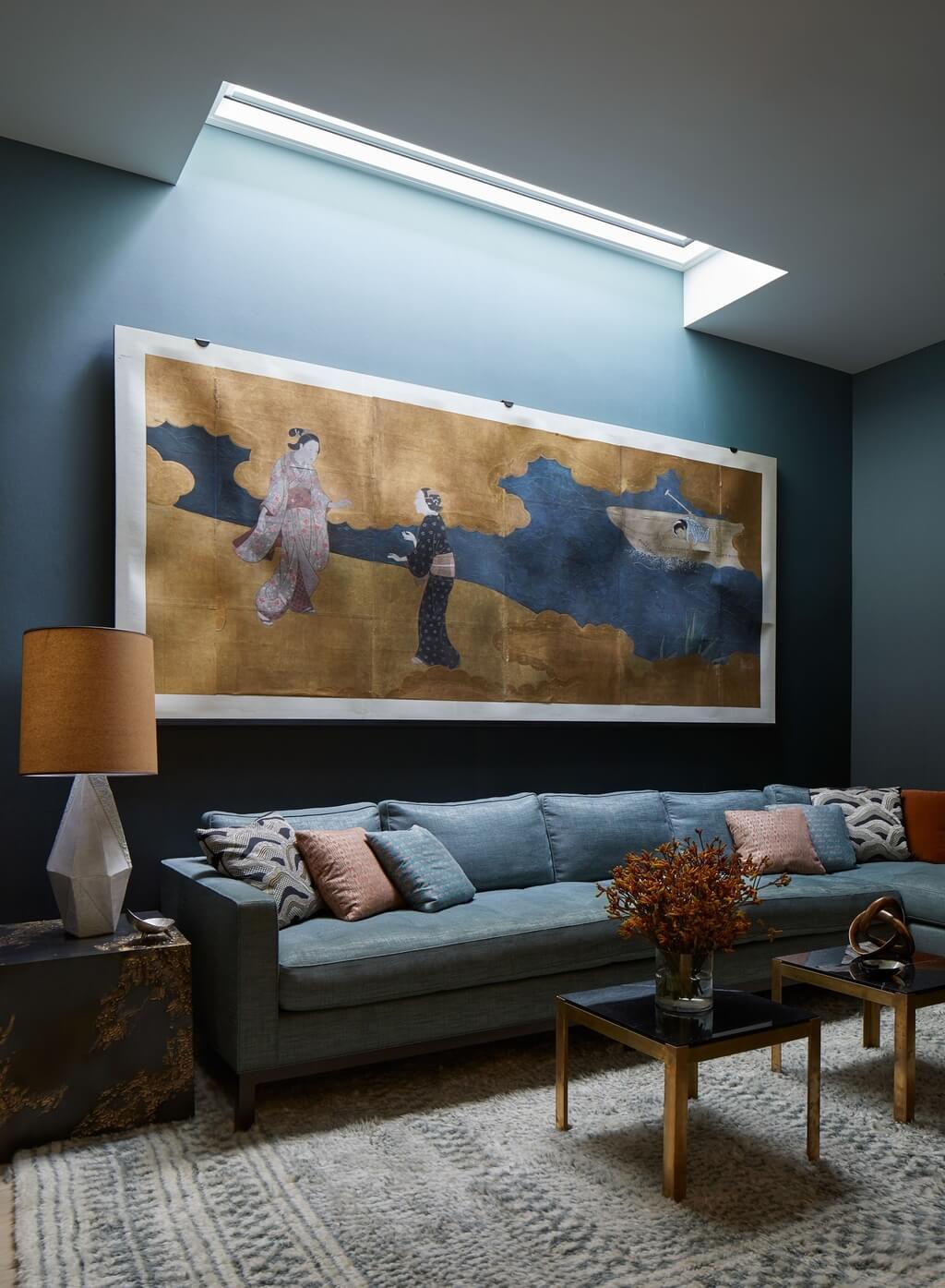 The 2Michaels studio had created a cozy yet elegant zen space in a previous property for the tenants. A mounted Edo-period Japanese screen from Lawton Mull at Incollect sets a decidedly sophisticated and soothing tone. "This one had almost a modern movement with the two women. Something contemporary."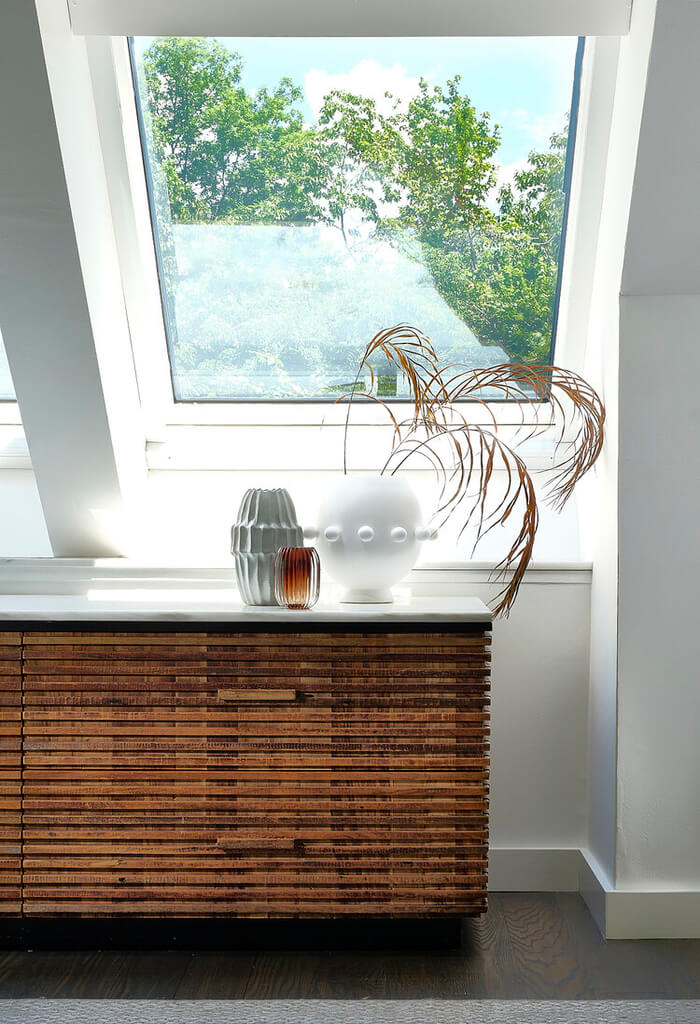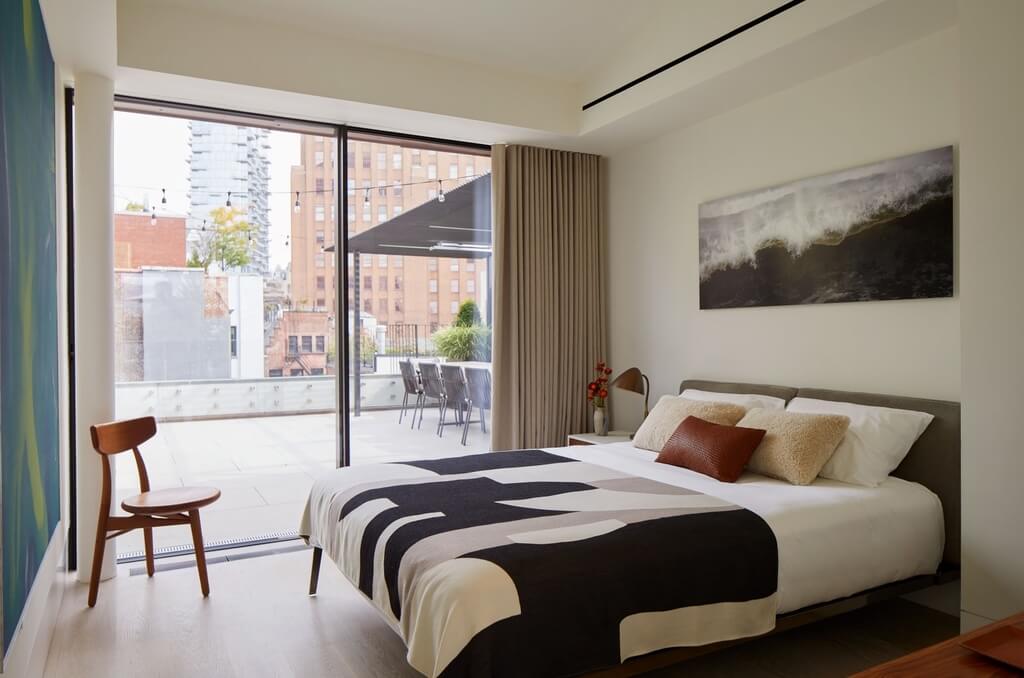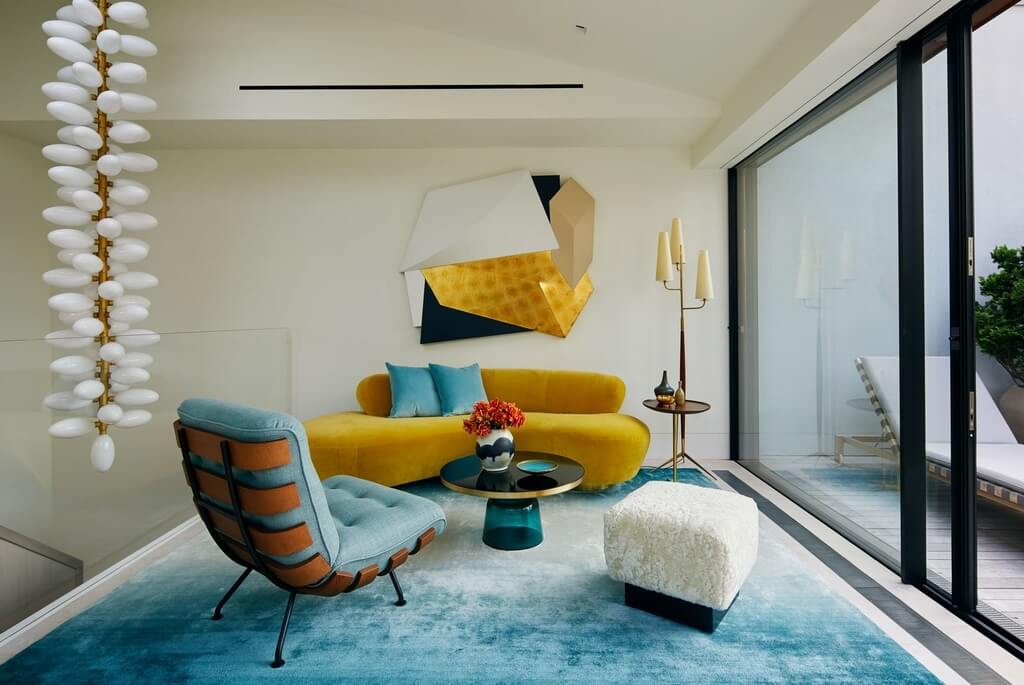 After removing the loft's existing penthouse structure, the architects set out to install their glass box in the sky.A sitting room is full of curl-up furniture. The abstract wall sculpture is by New York artist Charles Hinman.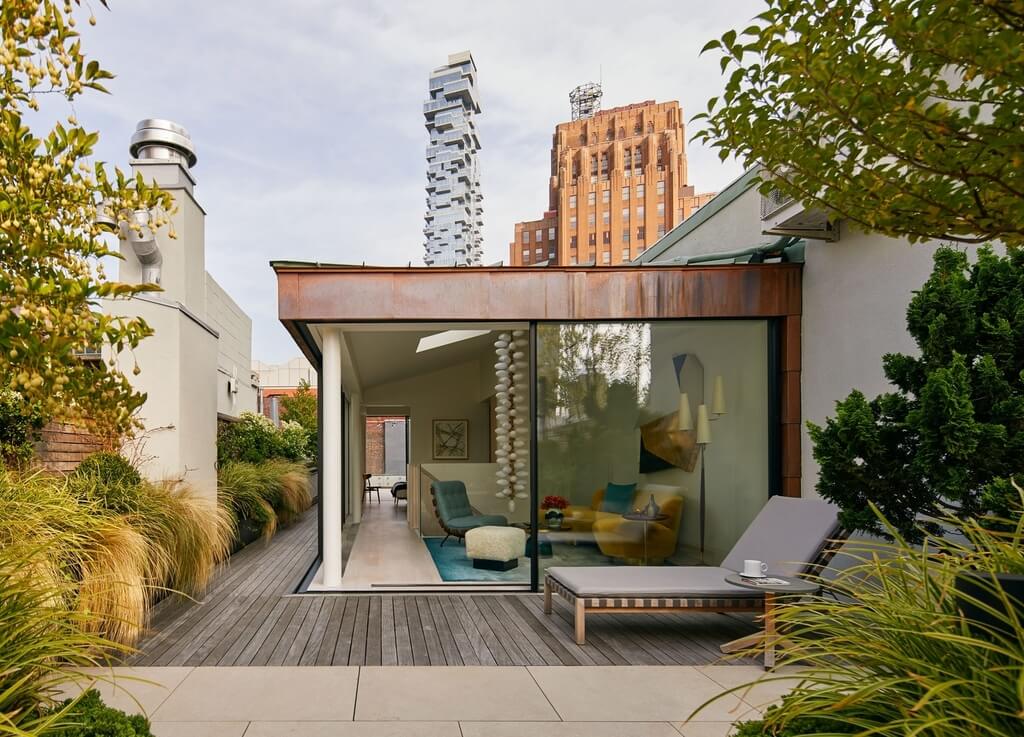 One of two distinct rooftop entertaining areas, the outdoor dining pergola. The patio also boasts a full stainless-steel outdoor kitchen, complete with a grill, a basaltic-stone workshop area, a refrigerator, and an ice maker.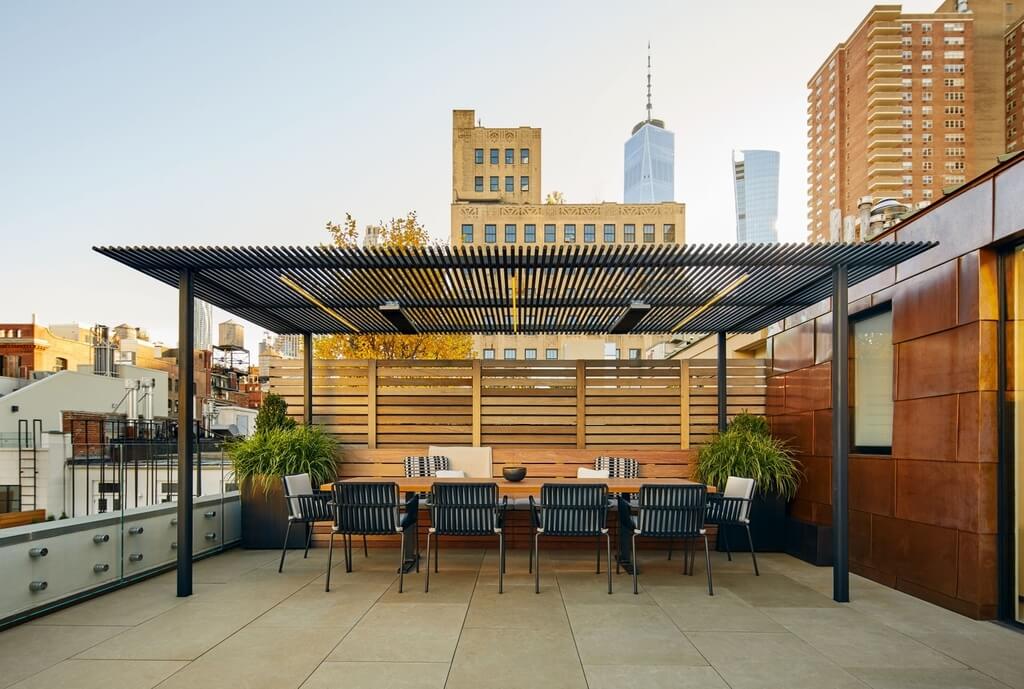 You might also like:
Check out our journal to discover more inspiration and find daily dose of modern and spectacular architecture designs. Do not forget to follow Hommés Studio on Pinterest to stay on top of our architectural moodboard.

Photos by Ty Cole