The Vessel in NYC
It is true that people from all over the world admire the Vessel in NYC for its marvellous views and an extraordinary design. Sad to say that Heatherwick Studio's architectural masterpiece may be soon permanently closed to visitors.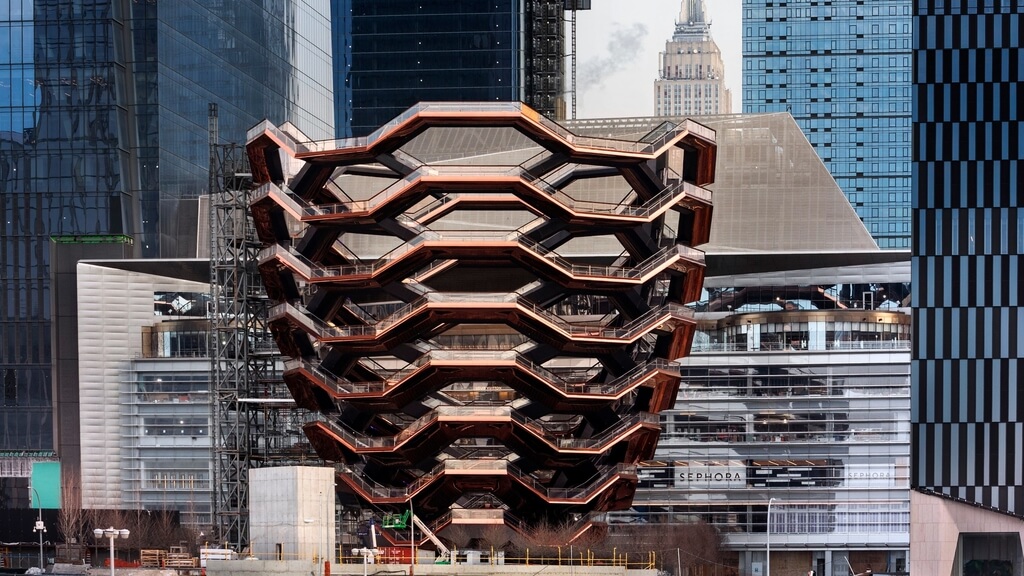 The contemporary building rises in the middle of the NYC business center. The Vessel plays the role of Hudson Yards' heart. According to the author of the project, Thomas Heatherwick, the idea of the Vessel was to encourage public interaction. Along with this surrounding, the Heatherwick's idea of socialization is more real.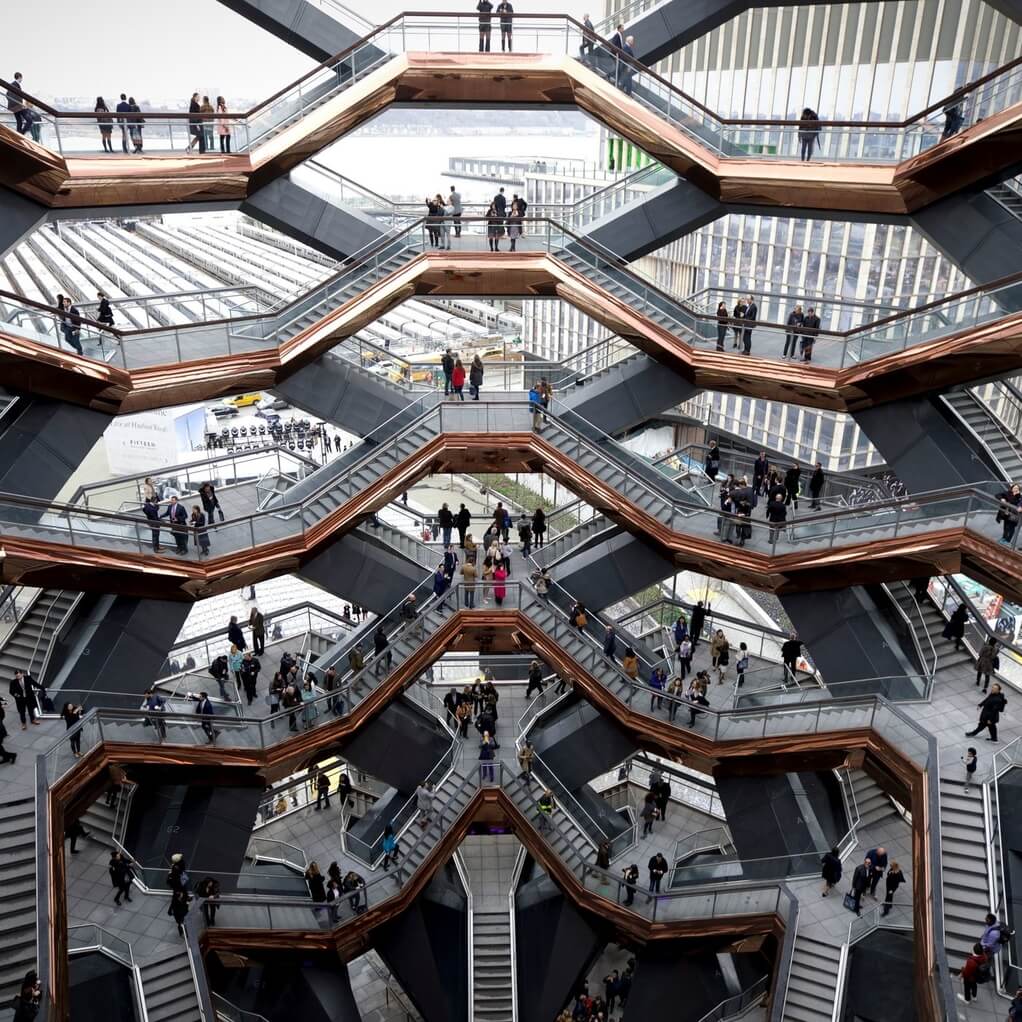 The polished undersides of the structure are copper-coloured. The complex architectural framework of the Vessel is the raw painted steel. Seeing that contrast together with the surrounding city brings truly remarkable and exceptional experiences.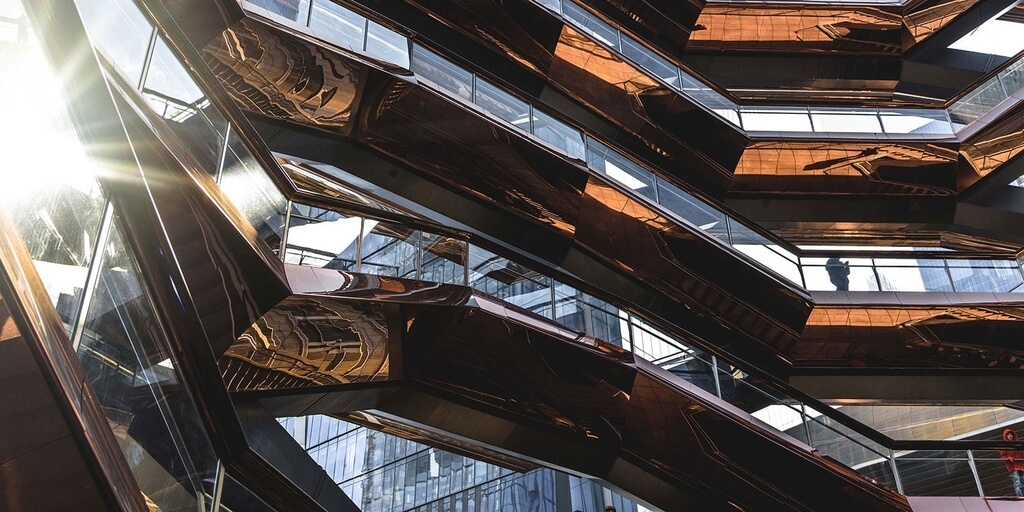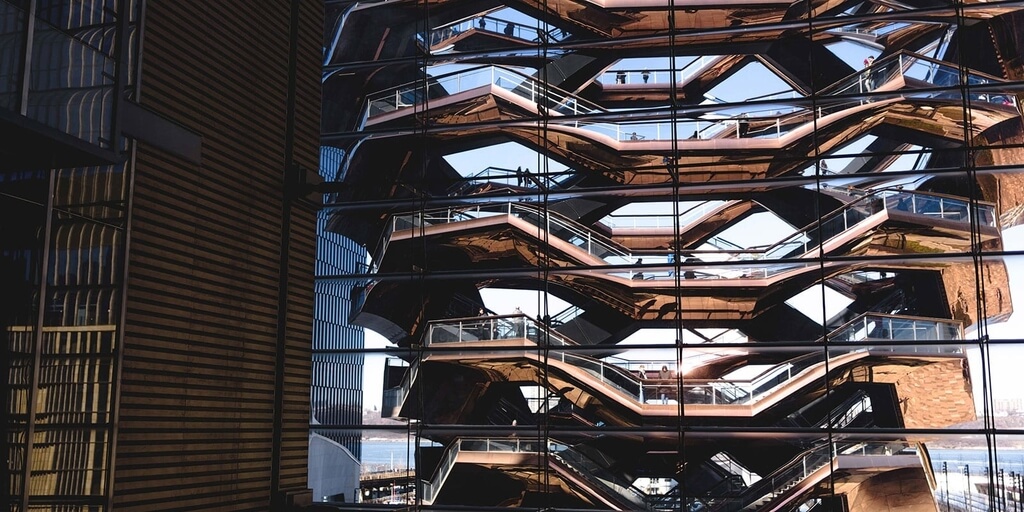 Furthermore, keeping transparency and lightness was a main goal of the design. Following that, the base of the building is narrow. Consequently, by going upper the Vessel expands to a height and width of 45 meters. Imagine going on higher levels of the structure. Every step reveals the new view across Manhattan.
Undoubtedly, every visit to the Vessel in NYC is an unforgettable experience. Certainly, the amazing and modern structure of the Vessel brings the striking adventure!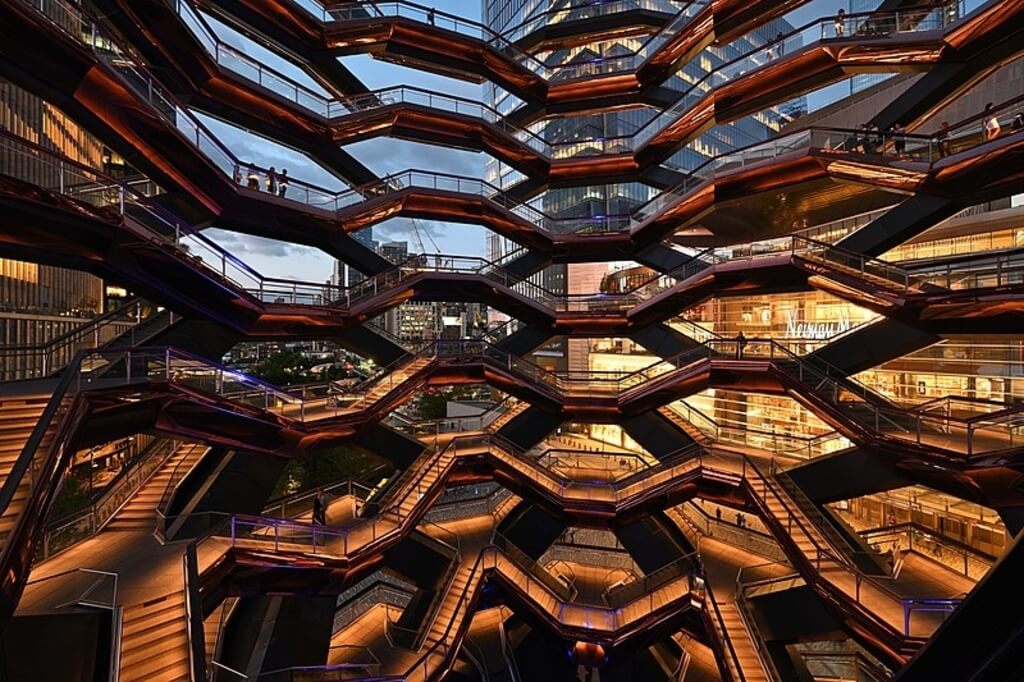 Unfortunately, after reopening in May this year, the 150-foot tall attraction can be permanently closed to the public. According to the latest news, it remains temporarily closed. However, it seems that the Vessel in NYC may never be reopen to the public.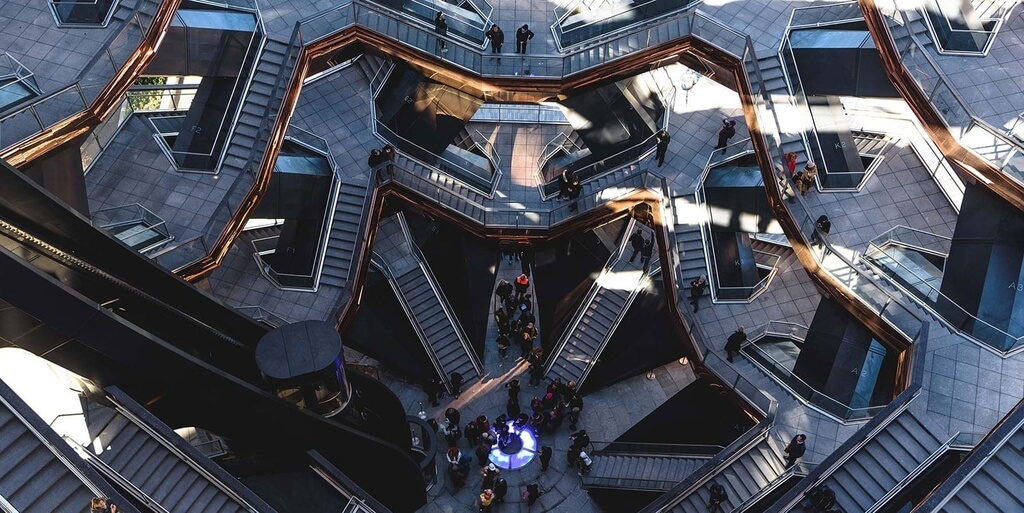 Discover the most stunning contemporary architecture projects in our journal. For visual inspiration, follow Hommés Studio on Pinterest and be up to date with our Modern Architecture Projects moodboard.