Ferrari. A brand that rings a bell anywhere in the world. The top sportscar Italian brand and motorsport monarch will rebrand with the first Ferrari lifestyle concept store and fashion collection.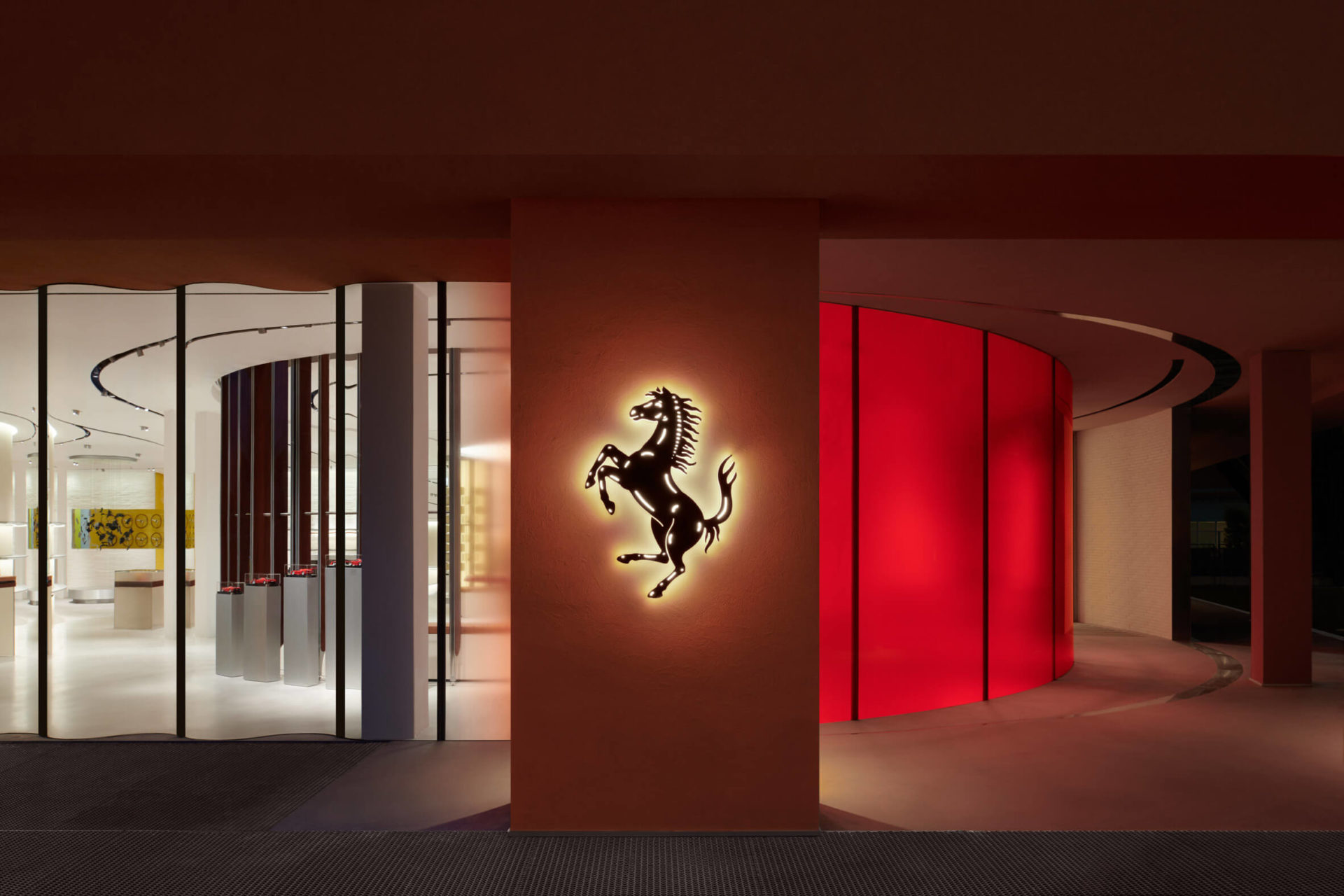 Located in Maranello, next to Ferrari's factory, the first Ferrari lifestyle concept store in the world was designed by London-based architecture studio Sybarite.
The red car's concept store was inaugurated on June 13th, on the same day of Ferrari's high-end clothing collection debut, designed by Italian fashion designer Rocco Iannone.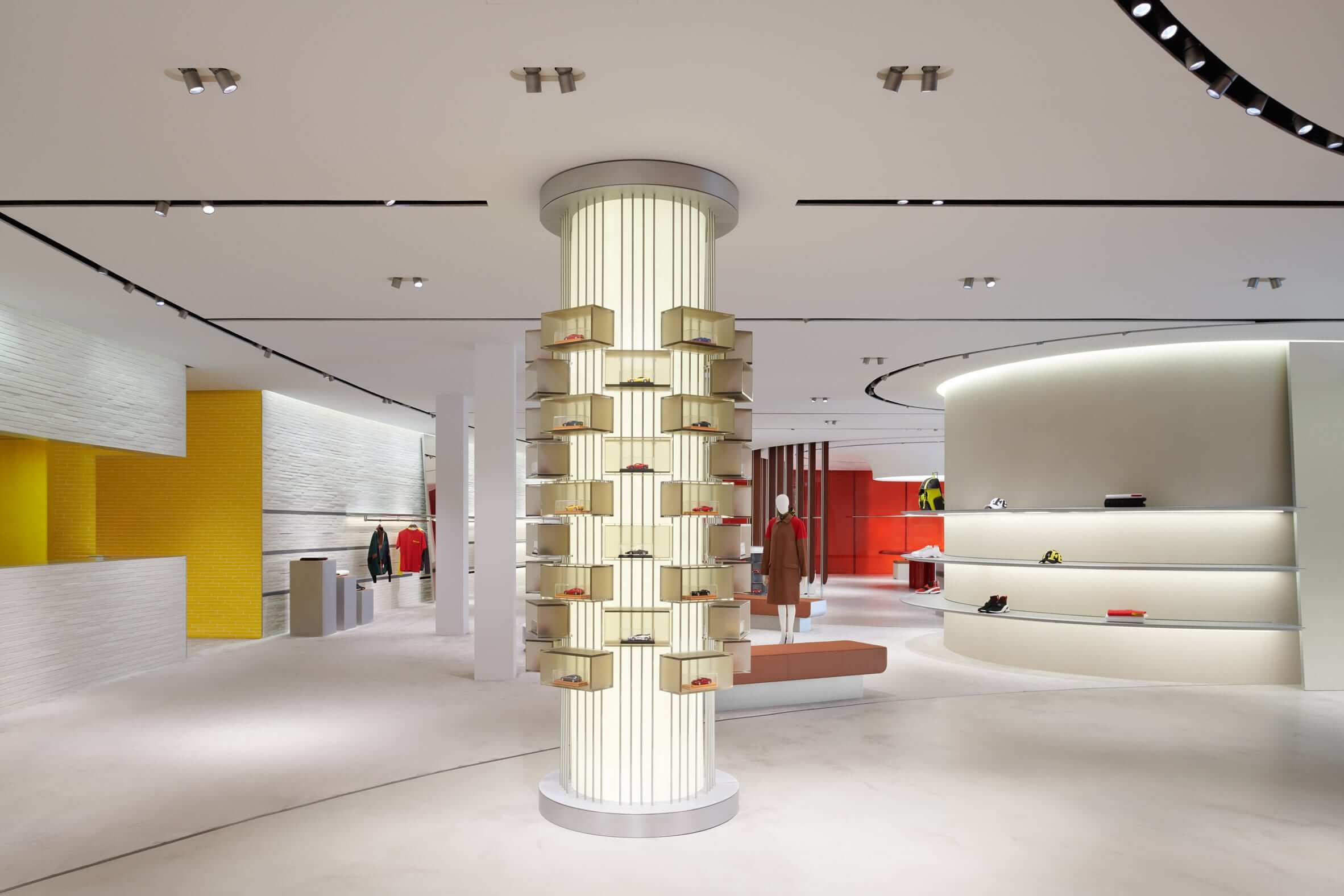 The concept store is meant to showcase Ferrari's fashion collection and add a visit point to Formula 1 fans in the region.

FERRARI LIFESTYLE CONCEPT STORE
The Ferrari lifestyle concept store is part of a 1980s building in northern Italy. The store itself is a single open-plan floor.
Sybarite kept the traditional flair of an Italian building on the exterior – with a terracotta façade honoring the ancient Mediterranean architecture and the typical Modenese houses.
To make this concept store truly special, Sybarite sourced the clay locally and prioritized local craftsmanship. In other words, the idea was to honor Italy since Ferrari is as much red as Italian.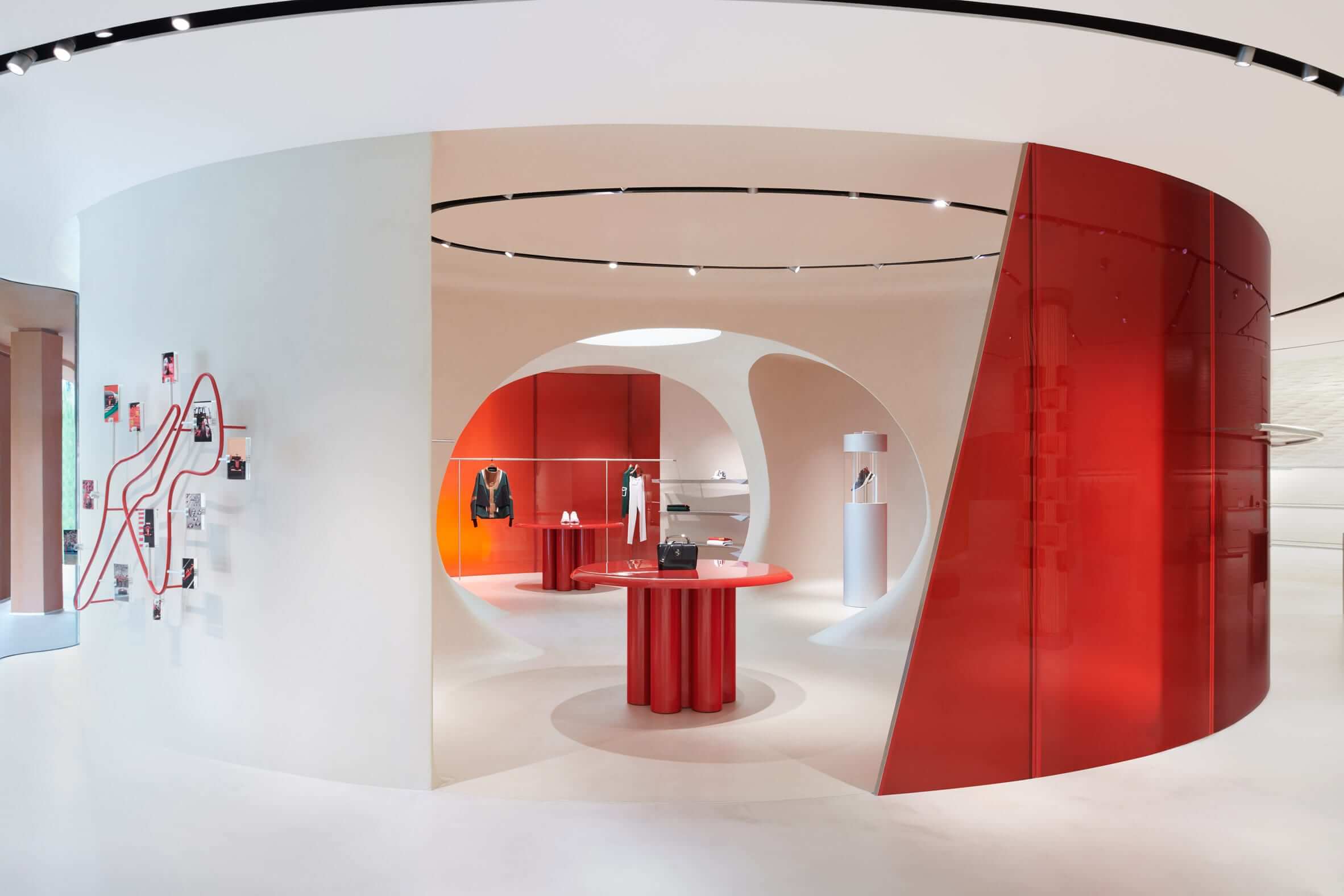 Contrasting with the exterior of the new Ferrari lifestyle concept store, the interior has a contemporary design with geometric round shapes and glossy Ferrari-red and white textures.
Sybarite explains the round shapes with the need to create a sense of movement and speed. A wall of glass in Ferrari's red sweeps through the store – the intention is to replicate Fiorano Circuit track. This is a store for Formula 1 fans and fast red cars enthusiasts.
As a matter of fact, the Ferrari lifestyle concept store has two installations that outspoke the brand's identity. One is a hypnotic of Ferrari's logo, Cavallino, made from black metal sheets that appear to float near the entrance. The other one is a map of the Fiorano Circuit track with movable images of the creative processes behind the products.
The interior design studio based in London brings a little bit of the production process inside the Ferrari's concept store. For instance, a wall of white clay bricks behind serves as a backdrop for the store's products. Here, the clay bricks represent the clay-modeling process used to make Ferrari prototypes before the cars come to life at the Ferrari factory in Maranello.
Sybarite also uses mahogany, which was used to make the original Enrico Nardi steering wheels of the 1950s and 1960s, and brushed aluminum, used in the second stage of the Ferrari car-making process. Additionally, the poured concrete floor recalls both the pit lane and the Ferrari factory floor. Still, Yellow Alcantara, a suede-like fabric used in Ferrari's interiors, lines the dressing room walls.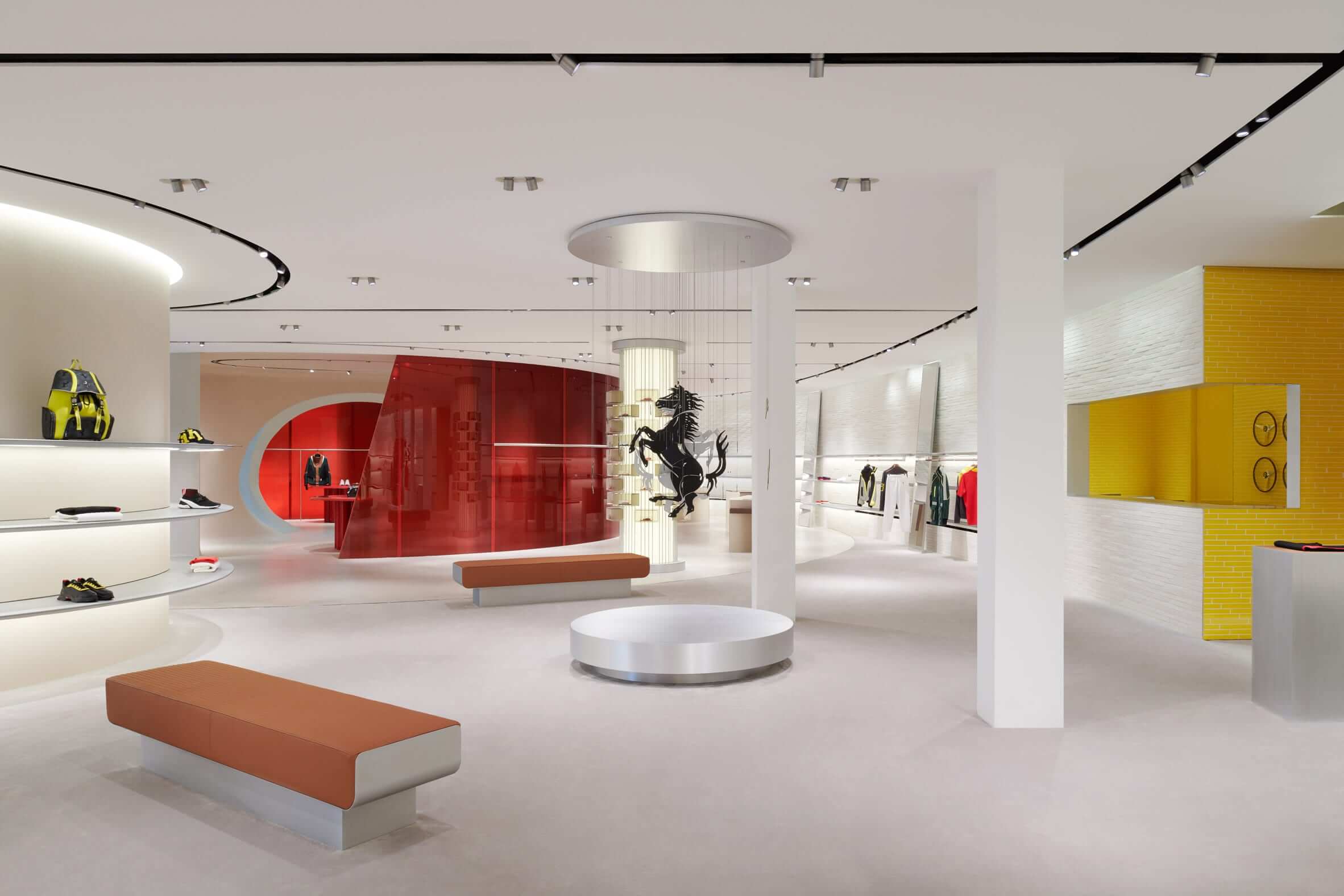 Following the first Ferrari lifestyle concept store, the brand plans to open the flagship store in Milan next September and expand overseas, with two stores in the US, one in LA and another in Miami.

Source: Dezeen