Patrizia Moroso home is a discreet home open to nature in an abandoned garden in northern Italy. A trip to Australia sparked the imagination of this artistic director.
With her brother Robert, the artistic director runs Moroso, one of Italy's most vibrantly creative family furniture businesses. Patrizia Moroso loves to spread the story that she discovered the piece of land with an abandoned garden where her four-bedroom house now stands almost by accident. "It was a sort of wild piece of land in the town that looked abandoned. It was incredible," she says of her humble home.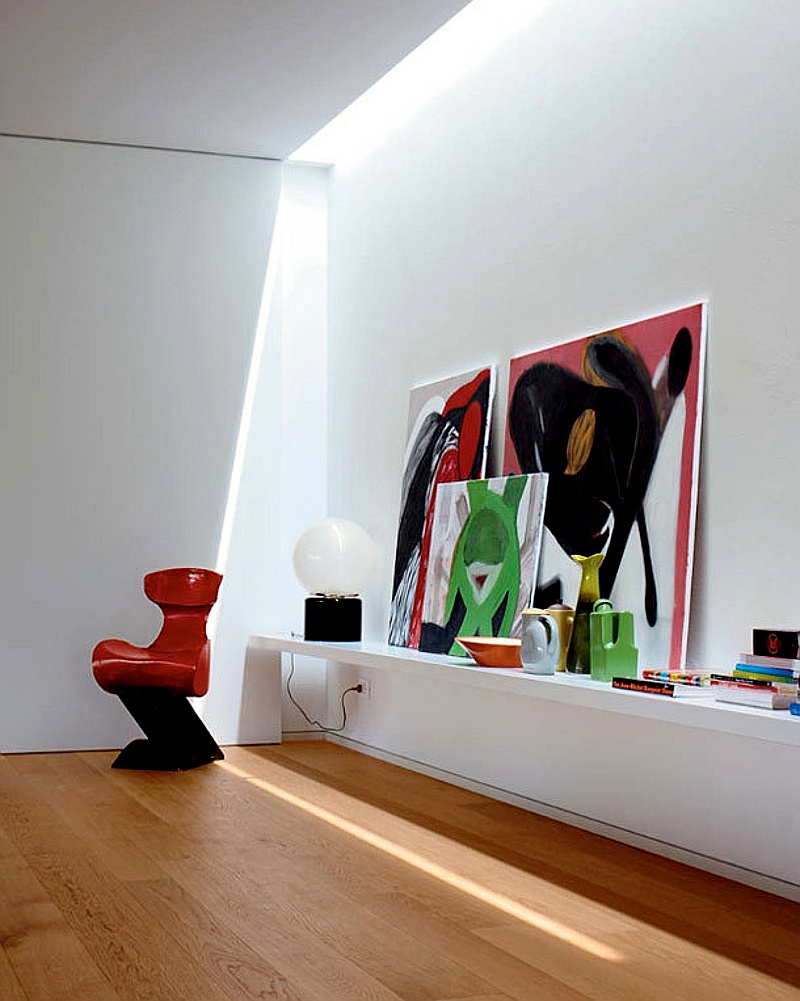 A trip to Australia with friend and longtime collaborator designer Patricia Urquiola sparked Moroso's vision to build a house open to nature. It was 2003, and the friends transformed a business trip into an adventure with a visit to Uluru. The world-famous rock formation and Indigenous sacred site in the heart of the country. A raised observation platform around the ancient monolith elicited a similar walkway that now guides Moroso's Italian retreat entrance. The duo also found inspiration among the museums and contemporary homes of Melbourne.
A year later, the artistic director enlisted Urquiola to design Patrizia Moroso home for her family on that wild patch of land in Udine. "Remembering our personal experience and what we had seen during the trip, Patricia has done a fantastic project for me. It is exactly as I wanted it, a nice black box inside this little jungle, in my little town."
The dramatic exterior palette of ash-black timber is highlighted with accents of oxidized red iron — a nod to the hues of the Australian desert and the colors of Africa, another continent close to Moroso's heart, her artist husband having grown up in West Africa.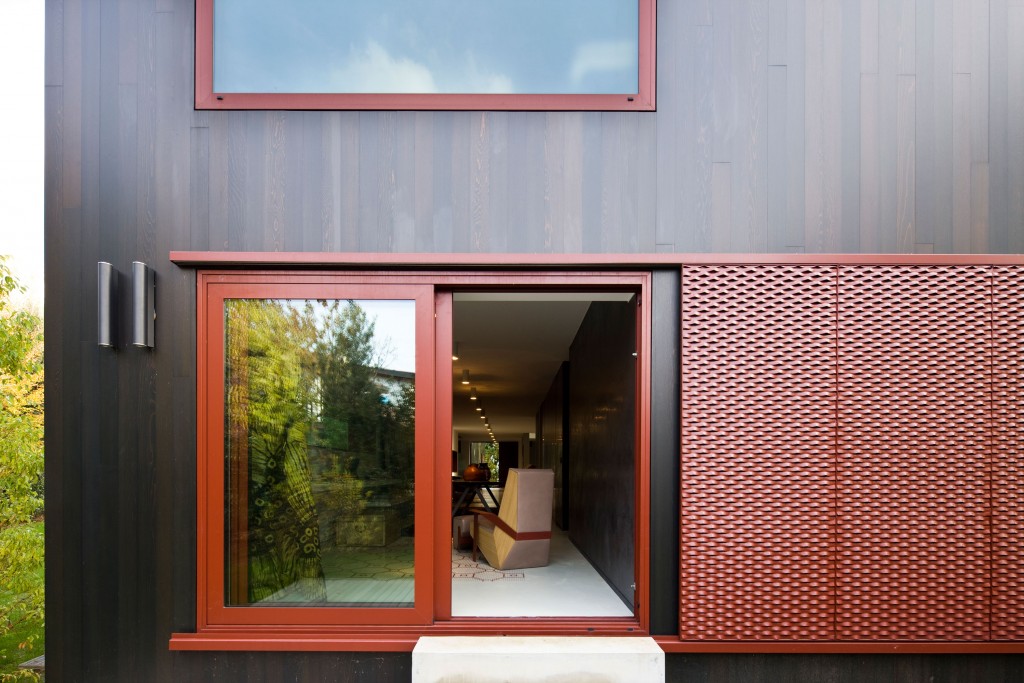 The dynamism outside continues within the interior, where whitewashed walls and bare timber floors play a backing track to the brightly colored stars of the Moroso company's furniture collaborations.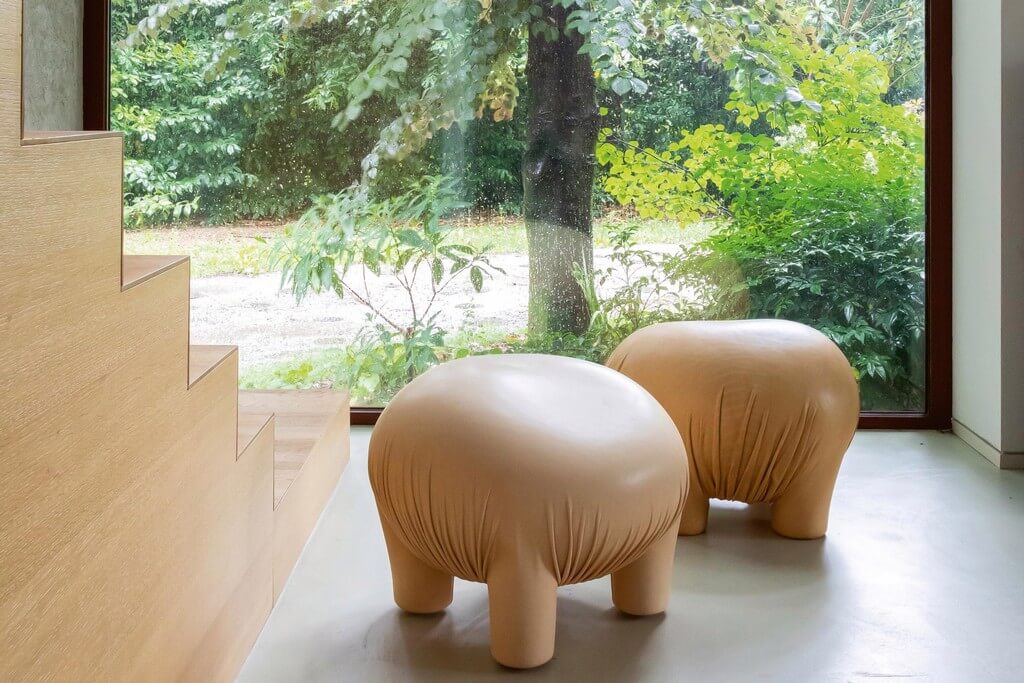 However, many of the designs in Moroso's home are the prototypes, the experiments before production, which the artistic director likes to shift in and out of each room as the mood takes her. "I enjoy changing things inside my house," says Moroso, "because I love every new prototype — they are like a new baby that arrives every year from the factory."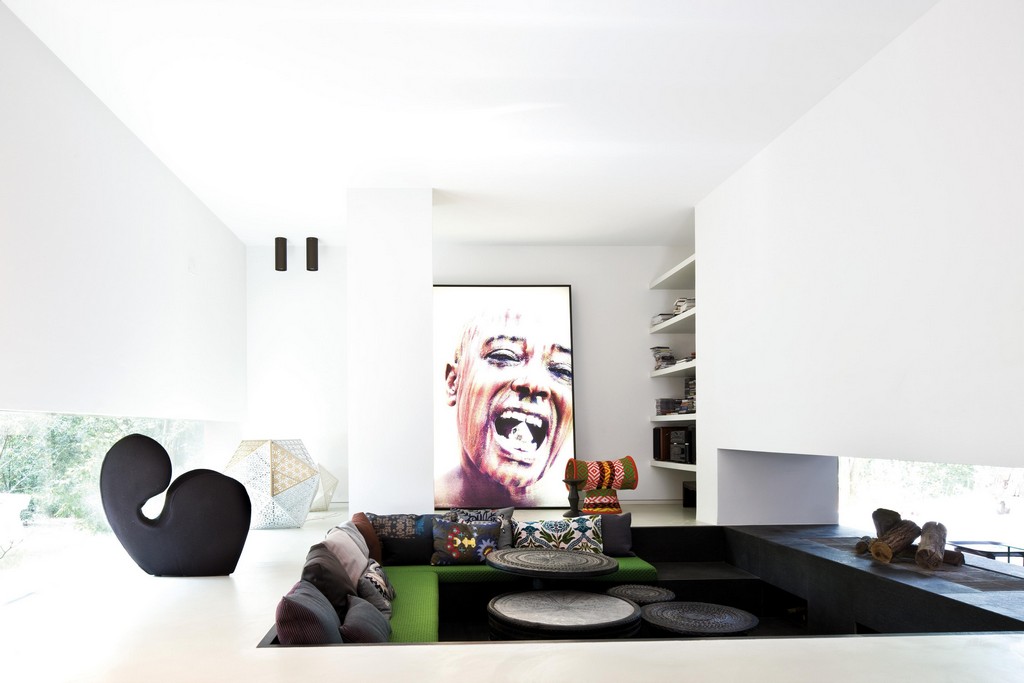 The story of Moroso's home mirrors the narrative of her life. Her favorite pieces, such as the now-iconic Lowland sofa, sit alongside chairs in batik fabrics from Senegal, artworks by African artists such as photographer Boubacar Touré Mandémory, and sculptures from Tibet, which Moroso bought back from a trip to the region. "These are for me the center of my home," she says. "I love to put things in dialogue.
"If you have art pieces, objects, pictures from different parts of the world living together, you realize how much they have in common," continues Moroso. "The world is a small place, and we can learn to love each other even if we are different. Diversity is beauty; it is the reason for life."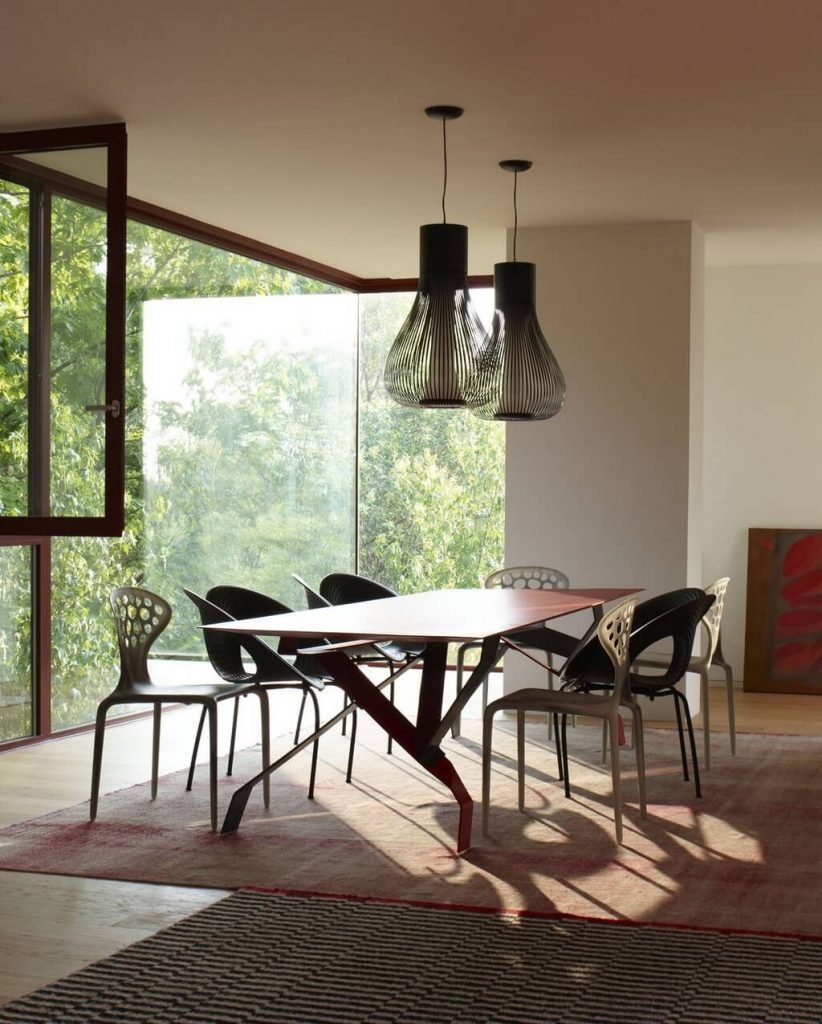 We really hope you liked our article. Feel free to pin all the images to your favorite Pinterest board. Meanwhile, you can also visit our Pinterest boards to get more inspiration.
Get more ideas for your projects and find functional, stylish, and sizable lighting and furniture choices: