Inspiration is the key to great design. Learn more details about Joan Miró life and fall in love with the pieces from the new wood marquetry collection by HOMMÉS Studio.
The beauty of nature, and its limitless possibilities, provide designers with endless inspiration. Combining lots of colors, spontaneity, and free lines, each piece of Joan Miró's work carries his signature style – a blend of pictorial signs, geometric shapes, and biomorphic forms.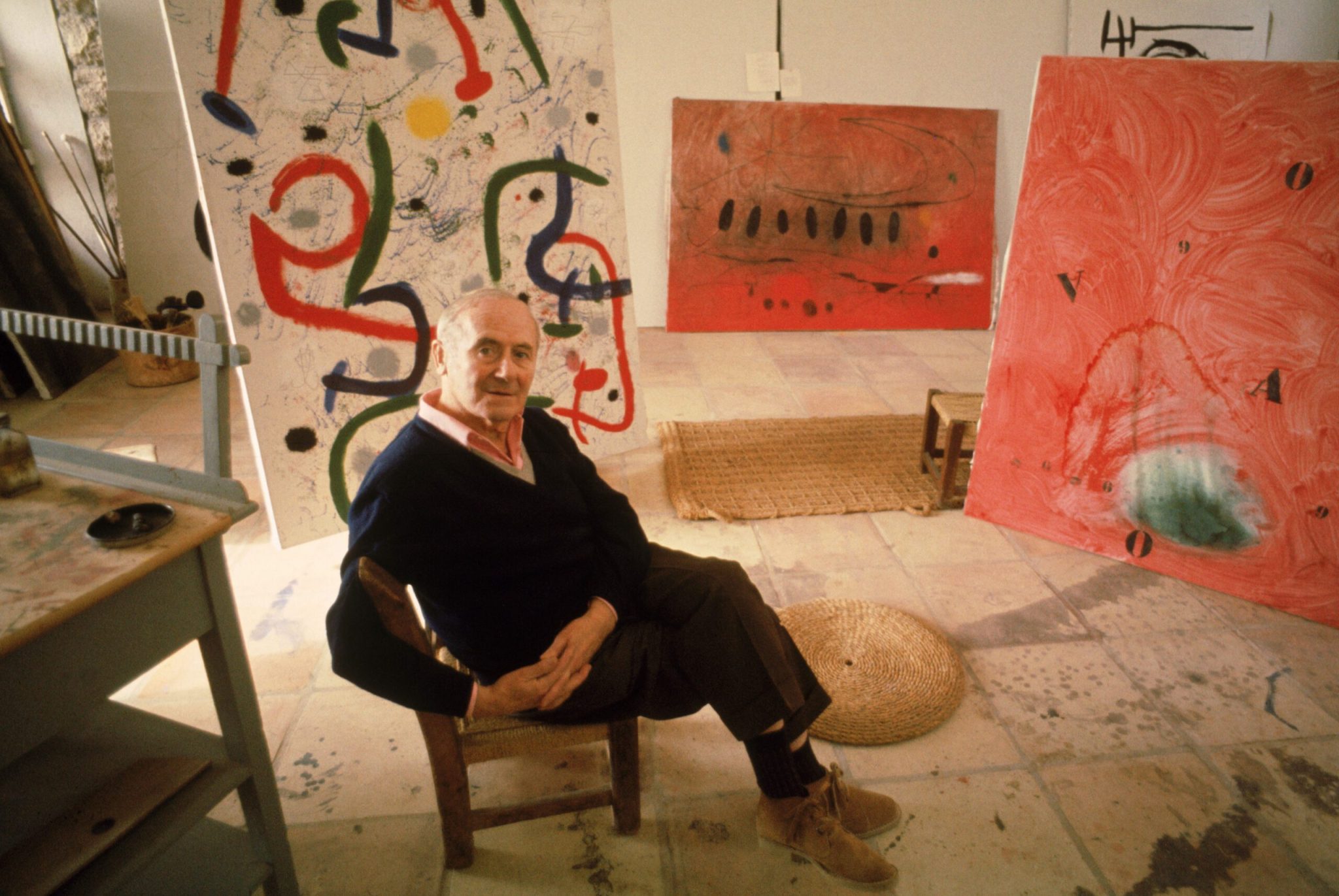 HOMMÉS Studio Art Genius Collection is about Art inspiring life, connecting past and present in timeless, pure and irresistible pieces. Discover more about the life, work and style of this remarkable artist, who is part of the soul of Studio HOMMÉS' new collection of wood marquetry tables.
Life And Early Career
Joan Miró, a renowned Spanish artist of the 20th century, is known for a work that conveys simplicity, balance, and a lot of imagination. With his poetic compositions and chromatic explosions, Miró created – and reinvented art – with an innovative work that made him a reference in the surrealist movement.
Born in Barcelona in 1893 into a family of goldsmiths and watchmakers, Joan Miró showed an early interest in the arts. However, despite his enthusiasm and curiosity, his artistic ambitions were suppressed by his parents, who pressured him, at 14, to abandon his art studies and work as a clerk in a local pharmacy.
After suffering from nervous depression and recovering on a farm in the mountains of Catalonia, he returned to Barcelona, where he finally found freedom to follow his passion for art. At the Academy of Arts, directed by Francisco Gali, he was introduced to the latest European trends – where he discovered the fauvist and cubist paintings.
Joan Miró Primary Influences
In 1920 Joan Miró had his first contact with Paris, the capital of artistic enthusiasm, and the following year he moved there. Once there he became involved with the Dadaist movement and was influenced by other artists, including Pablo Picasso and Giorgio de Chirico.
Later, he came into contact with the Surrealists and became familiar with the psychoanalytic theories of Sigmund Freud, which led him to become a member of this current. "In contact with the Surrealists, I understood one thing and that is what counts for me: the need to transcend painting."
Surrealistic and Dreamworld Roots
At the beginning of the 20th century, the artistic vanguards sought to break with tradition and create a new form of artistic expression, in the midst of a world transformed by technological development and social and political changes.
The First World War had a great impact on European thought and directly influenced the arts, giving rise to the Surrealist movement in 1924, which brought a break with reality and the importance of dreams and the unconscious to artistic production. Freud's psychoanalytic theory was the main source of inspiration for the Surrealists, who began to value the non-rational processes of the human brain. It was between the years 1925 and 1927 that the painter begins a series of simpler works towards abstraction, which became known as "oneiric paintings". As striking features, we can highlight unique elements, such as spots, circles of color, arabesques, or simple brushstrokes. In this period the paintings Maternity (1924) and The Harlequin's Carnival (1924-1925) stand out.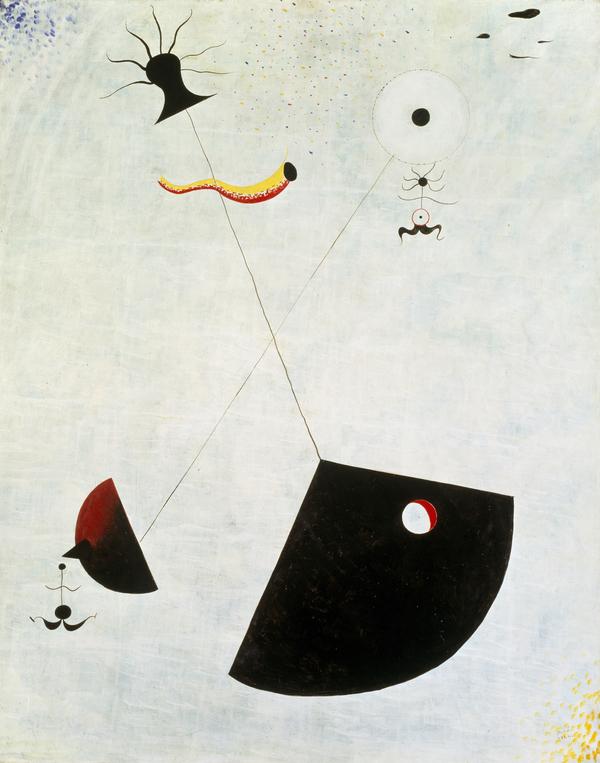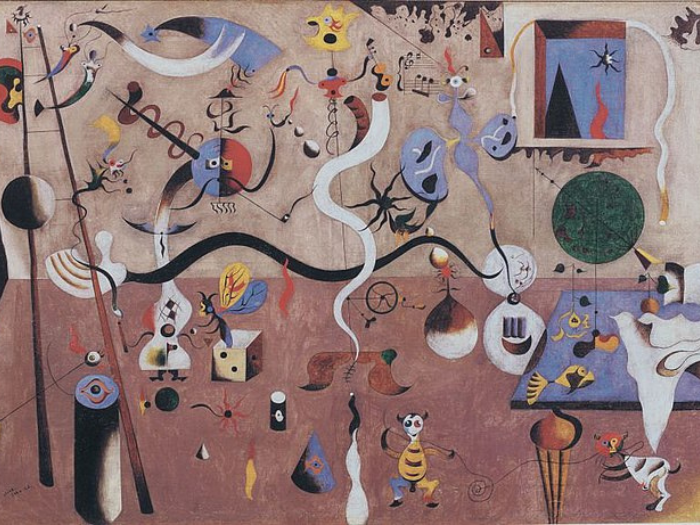 The wild paintings of the subconscious
After the economic crisis resulting from the collapse of the New York Stock Exchange, Joan Miró faced financial difficulties and turned to other forms of expression, such as collages and drawings.
In 1932 he moved back to Barcelona and in 1934 he met the painter Wassily Kandinsky. In this period he created a series of works called "wild paintings", which featured frightening figures, already anticipating the Spanish Civil War (1936-1939) and World War II. In this phase, his artistic production was strongly influenced by the horrors of war, with violent distortions and depictions of "aggressive monsters".
The works The Ladder of Escape (1939) and The Reaper (1937) – a panel displayed alongside Pablo Picasso's famous Guernica panel in the pavilion of the International Exhibition in Paris – are from this period.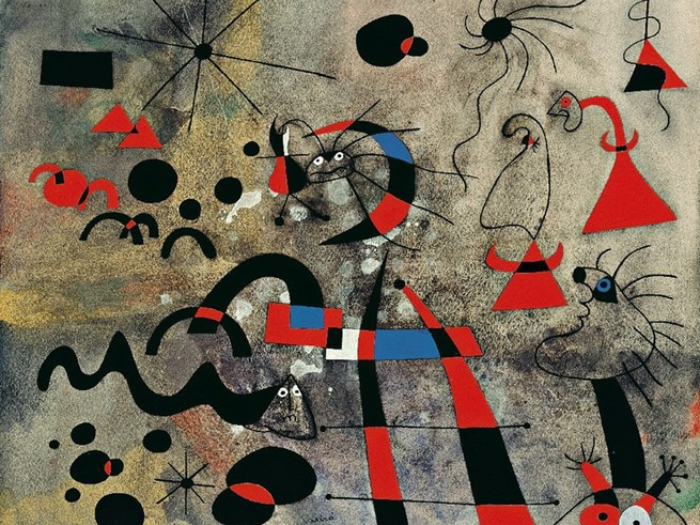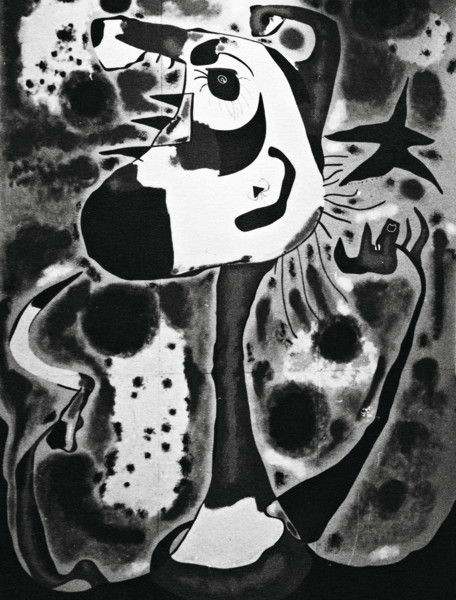 It is in this phase also that the artist portrays the feeling of escaping from war and that his works reflect his state of mind. "Constellations" is a series of 23 small paintings on paper, begun by Joan Miró in 1939 while he was still in France and finished in 1941, already back in Majorca, Spain. "I felt a deep desire to escape. I deliberately locked myself away. The night, the music, and the stars began to play a role in my painting," the artist once said in an interview. Examples of works include "The Morning Star (1940)" and Woman Encircled by the Flight of a Bird (1941)".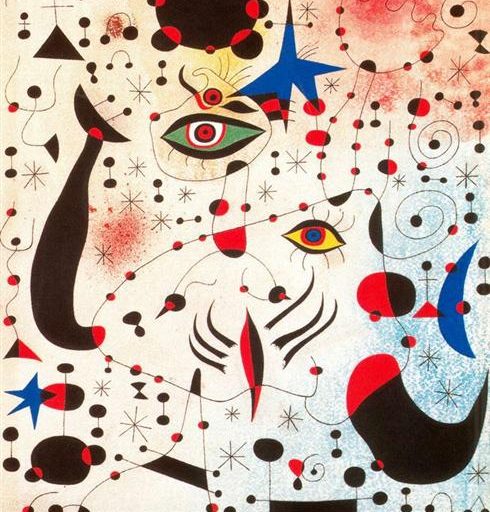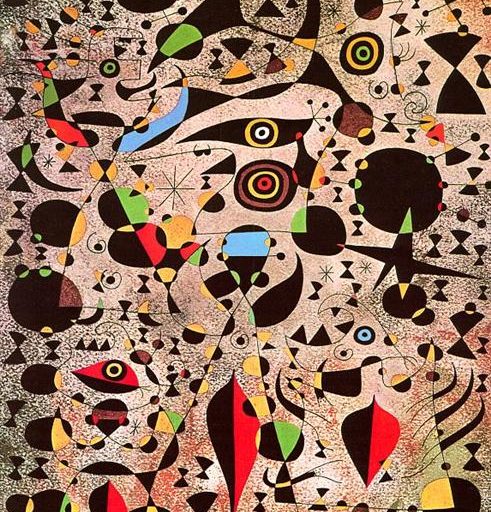 Incorporting Joan Miró-inspired Tables Into Your Decor
Check out some tips on how to combine your wood marquetry table inspired by the artist's geneality, Joan Miró:
In the living room, combine the piece with the sofa: The coffee table can be used to harmonize the space. Match the color and style of the table with the sofa and other decorative elements, such as pillows and rugs.
You can also use the coffee table as a focal point for organizing decorative objects such as books, vases, trays, candles, and other items. The arrangement of these objects can create a nice, cozy look.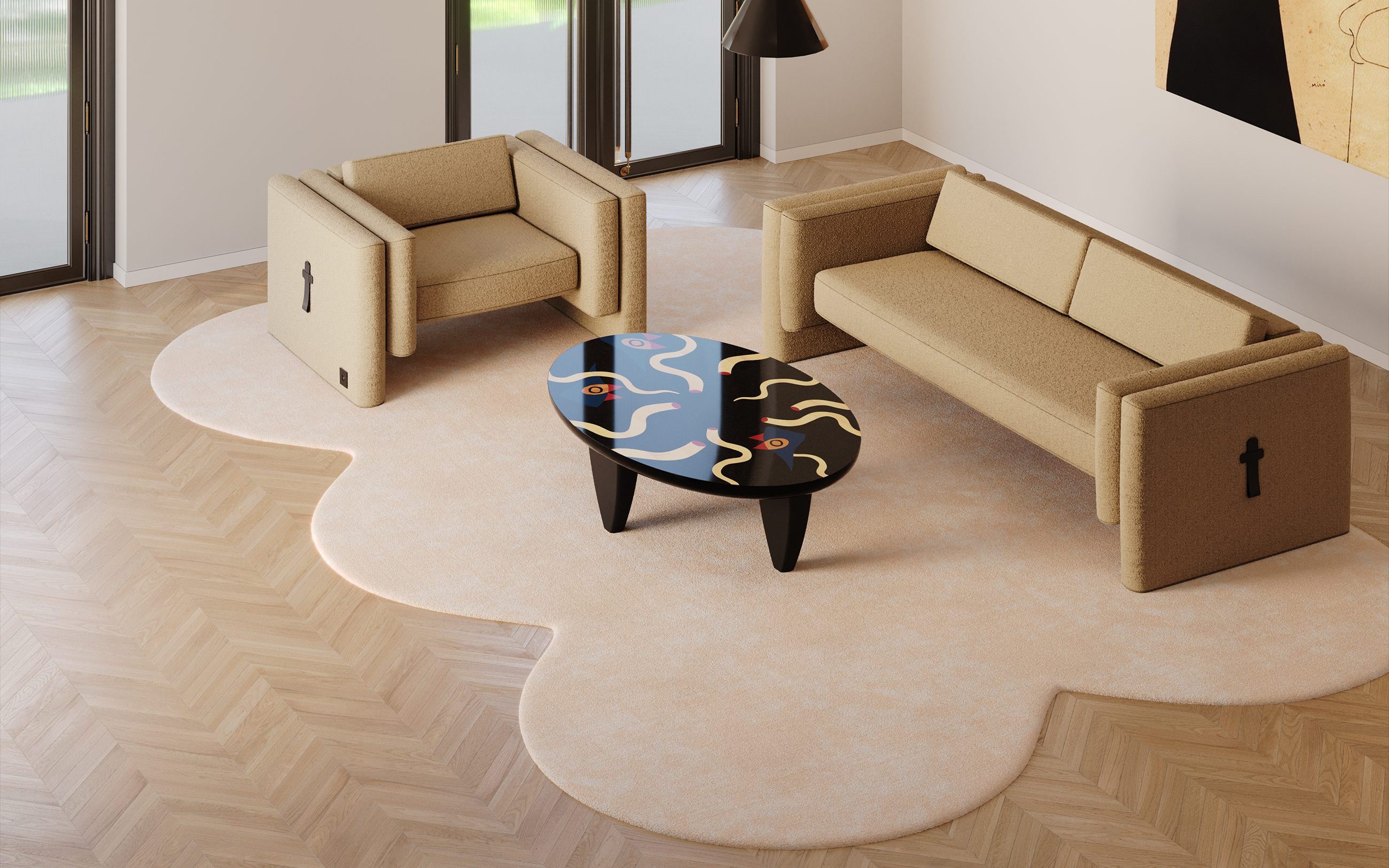 The side table should be proportional in size to the size of the living room. Choose a model that matches the style of the room's decoration and that has an appropriate height to be used comfortably. The plants are also a great option to accompany the side tables decoration, since besides bringing life and color to the environment, they also help to purify the air.
As a support furniture for the bedroom, remember that the bedside table must also be functional. Use this space to store medicines, remote controls, and other items that may be useful in the space.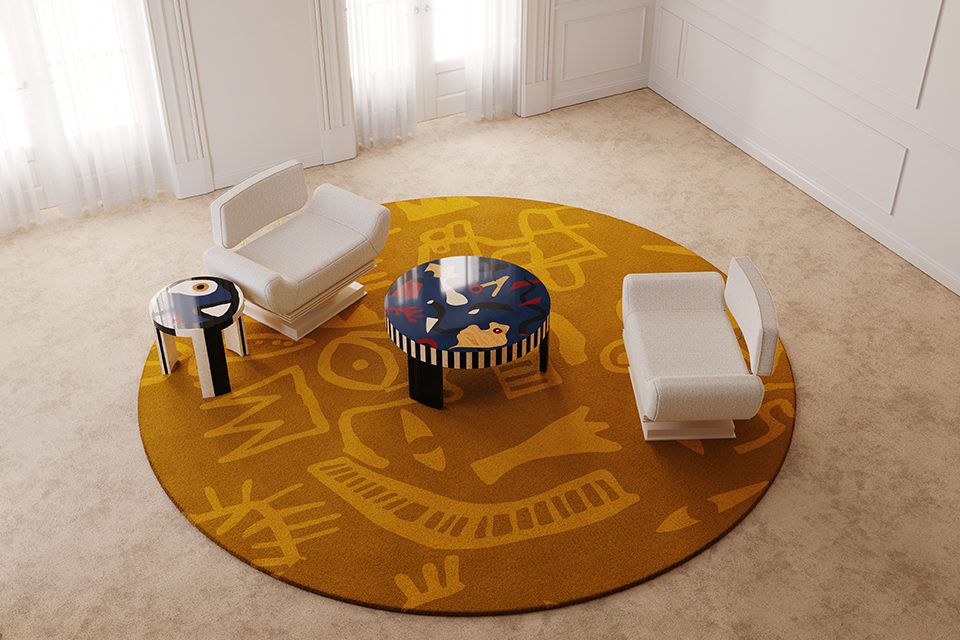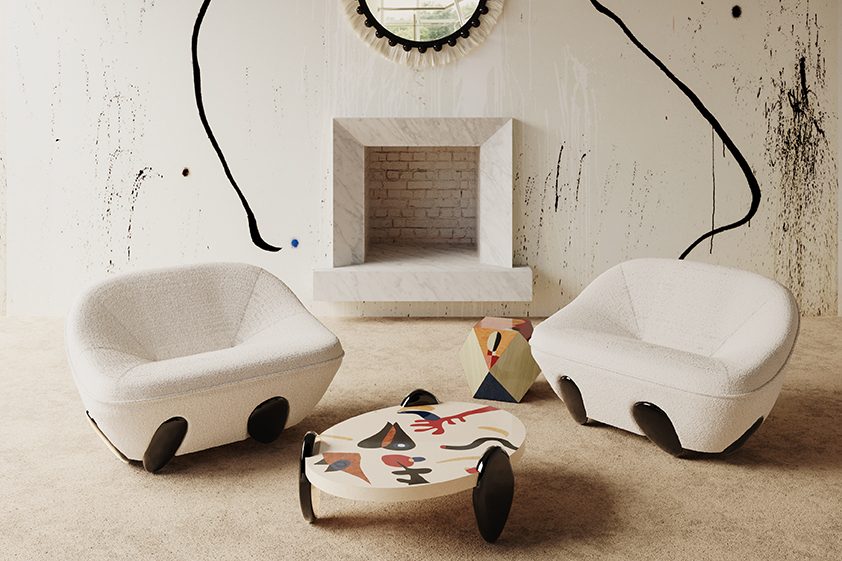 Other pieces inspired by Miró's traces
HOMMÉS Studio's wood marquetry pieces – part of the Art Genius Collection – feature a unique and irreverent design. Fall in love with coffee tables, side tables, and bedside tables, capable of giving a breath of vitality to any room with an artsy vibe. As the great name of the generation of painters, of course Joan Miró would not be left out. Influenced by Surrealism, Joan Miró's magnificent work reflects his signature pictorial signs, biomorphic forms, geometric shapes, and abstracted objects. His work is reflected in pieces full of personality, with a touch of mystery for those who see them:
With striking features and his own artistic language, Juan Miró was able to portray his feelings in a unique and very personal way. This Art Genius of Surrealism carries in his works simplicity, balance, and many imaginative elements.
Get to know all the pieces that represent this artist in HOMMÉS Studio's collection and take the chance to honor other great names of art like Malevich, Yves, Picasso and Klimt!