The year has come to the middle in the blink of an eye. June arrives with beautiful spring colors and fantastic news here at Hommés Studio – new arrivals for a luxury home. A collection of some incredible furniture that will make any home glows.
This collection marks an excellent month for Hommés Studio, where we will be presenting our Chromatik House at Milan Design Week 2022 and exploring improbable interiors with dreamlike furniture.
Be prepared to feel in love with our fantastic new arrivals that will refresh your home decor. For these new pieces, you can expect outdoor and indoor furniture with our signature and the power to turn any home into a luxurious and contemporary one.
We can guarantee that there is a special piece for you at the new arrivals. Check it out: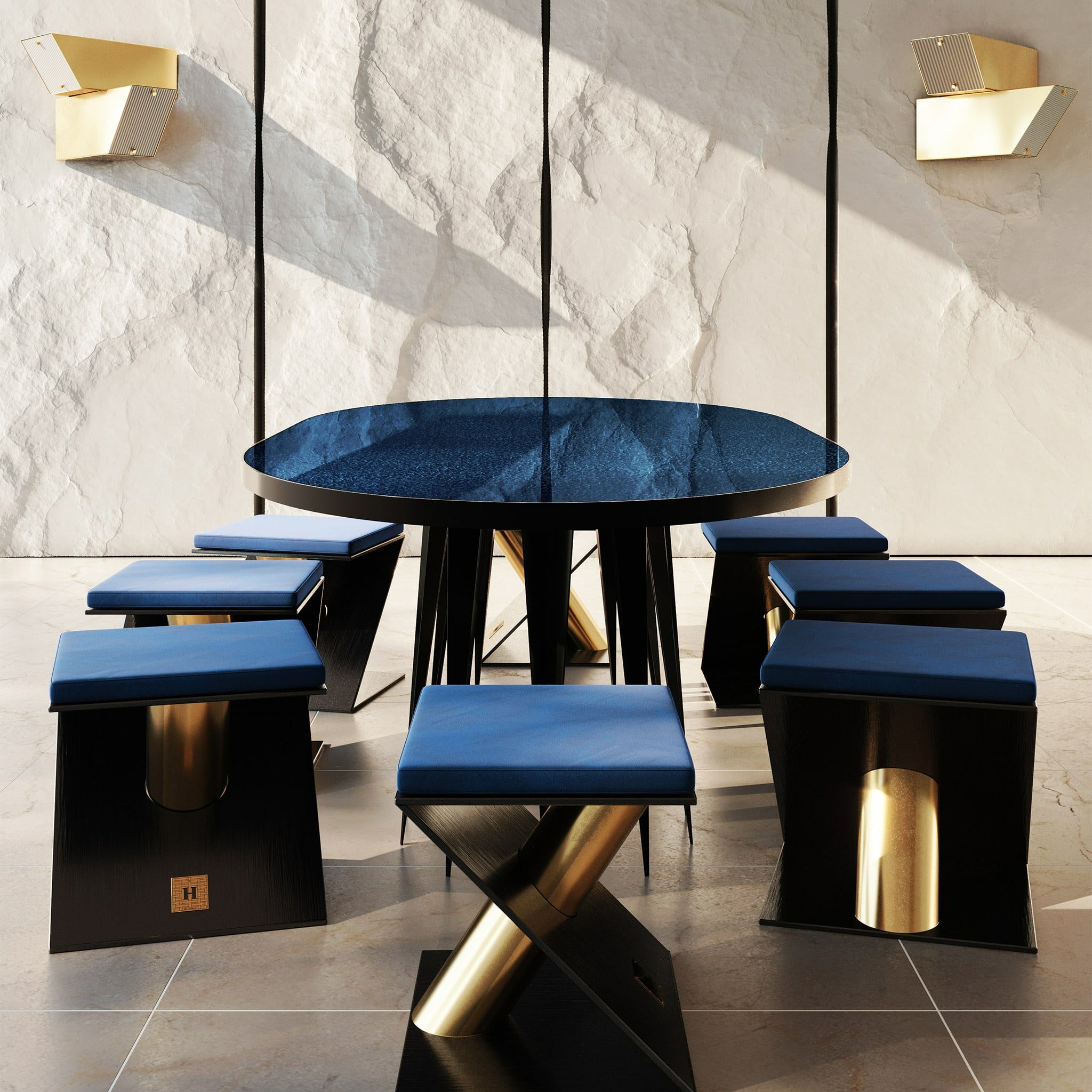 For an artistic home
Our home tells a lot about us. Choosing the right furniture for interior decor is almost a translation work- of our tastes, hobbies, and loves. If you love art, you probably will like to show it at your home- cause the house is our extension. We have some excellent news arrivals to help you create your perfect refugee- full of art and craft furniture.
For a timeless home
A Timeless design is peaceful, simple, and sophisticated. It's the perfect style for those who like practical and functional things. Therefore a timeless home is highly functional; it should not be boring, so if this is your style, we have some brand new furniture that can add glam to your interior design.

For a modern home
Clean lines, geometric shapes, and stunning furniture for a modern home – you also can find it from our new arrivals. We have a collection of eye-catching pieces that will make your home shine and impress by their forms and materials.
HOMMESTBL065,

For your home
We believe that home is a place where our goals, passions, and everything meaningfulness come to life in a real space. We design furniture that can fit your dreams to build the perfect refugee.
The new arrivals from Hommés Studio can match any luxury home, as you can see from this preview. You can check more by clicking here.
ARE YOU INTO INTERIOR DESIGN?
If so, discover modern furniture and lighting designed by design lovers for design lovers. All you need is to download the Hommés Studio catalog. To complete your interior design project, choose the high-end homeware by ACH Collection