In The Hamptons, Tamara Magel designs an eco-friendly interior design project. The six-room property is filled with modern organic furniture (mostly custom-made) as well as and vintage furniture.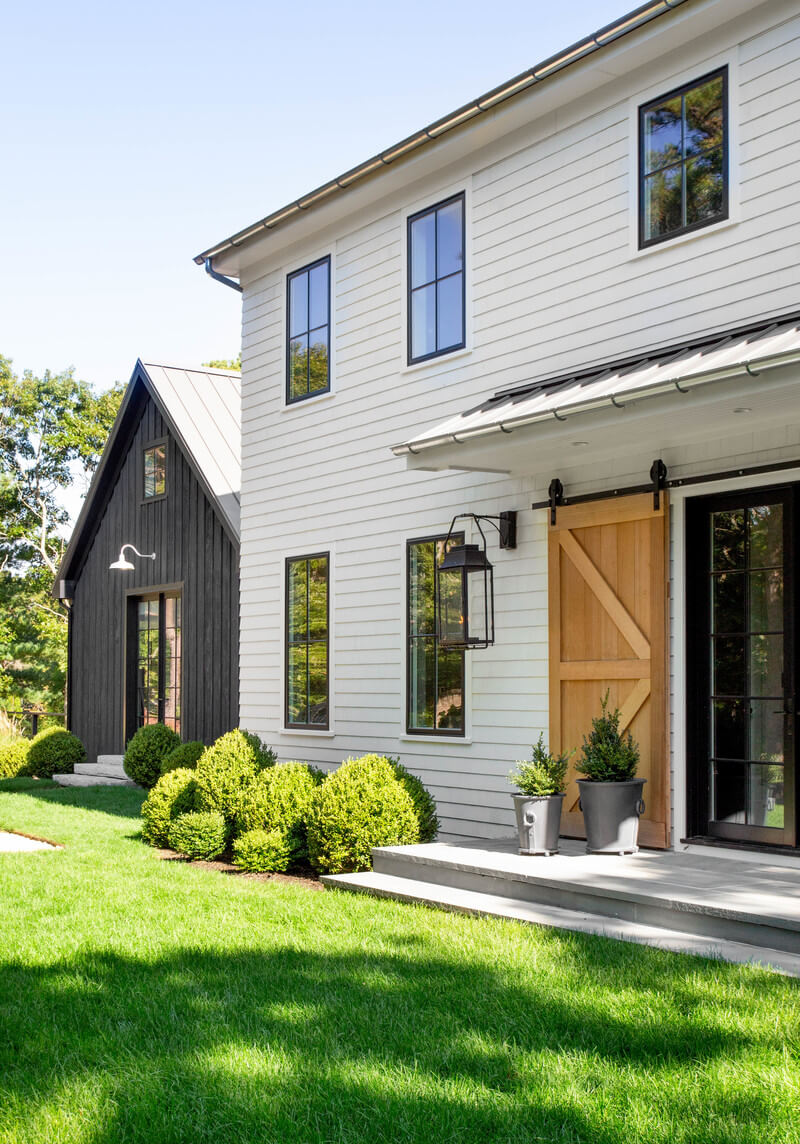 When we think about The Hamptons, we instantly picture marine-inspired interiors. The white and creamy hues mixed with blue. Stripped patterns and modern furniture. But take that image off your mind. Tamara Magel designs a timeless house in The Hamptons. Against all expectations, the interior designer presents a neutral color house. Contrasting with the typical American facade is the interior. Inside the house, Magel designed a European Farmhouse style.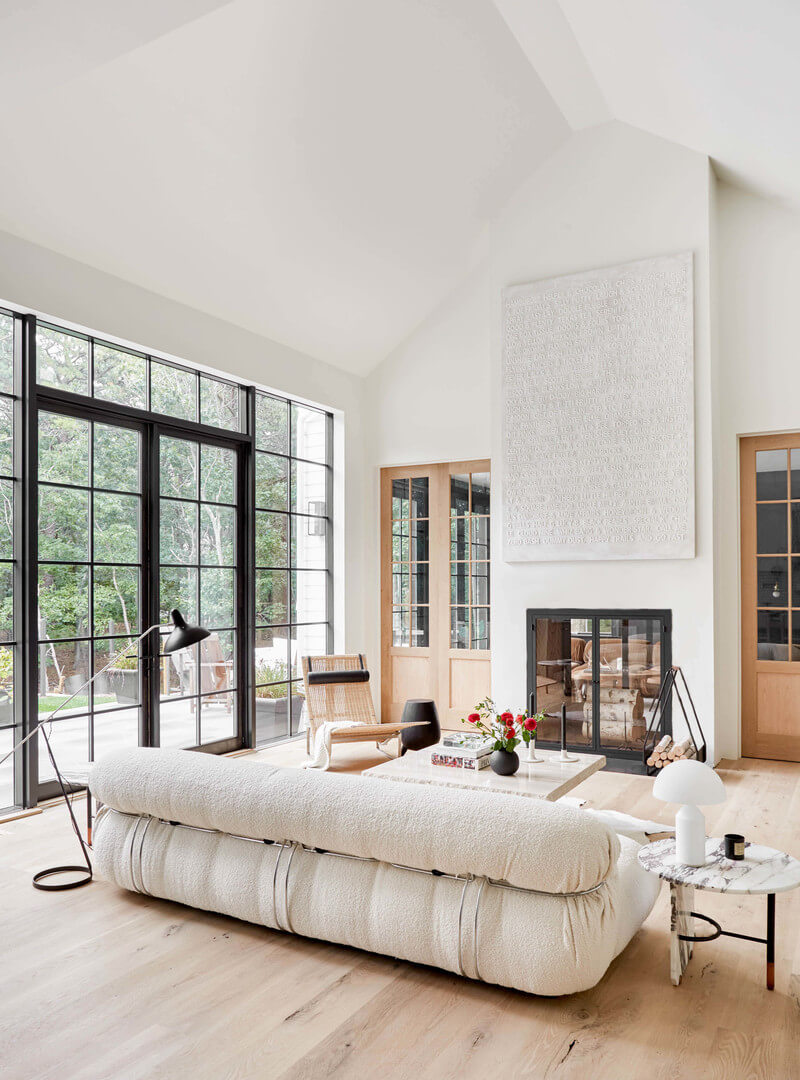 ECO-FRIENDLY INTERIOR DESIGN
Taking advantage of the location and the light of the sea, Tamara Magel gets inspiration from both neutrals and naturals. Playing with a sober color palette, Tamara Magel chooses eco-friendly interior design materials to decorate the modern organic interior design house. In this manner, the house is filled with wood, marble, ceramic, glass, and brass. In order to make the interior design project as sustainable as possible, the furniture is both custom-made and vintage.
The Kitchen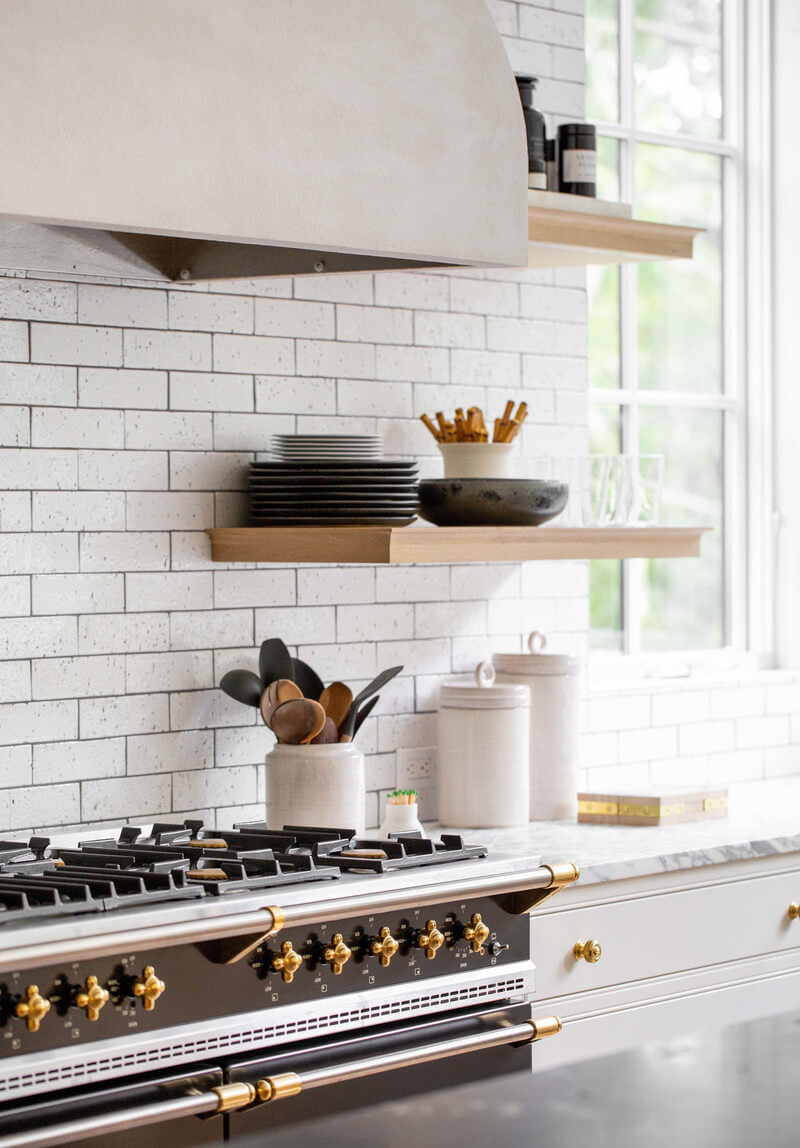 Even though the modern organic interior design project in The Hamptons holds a European style, the kitchen is the typical imposing American kitchen with a big kitchen island in the middle. In this room, brass details stand out. In addition, marble and wood finish the organic interior. Despite the heavy use of eco-friendly materials, this Tamara Magel's project in The Hamptons is highly luxurious. Again, it is proven that luxury interior design is also sustainable design.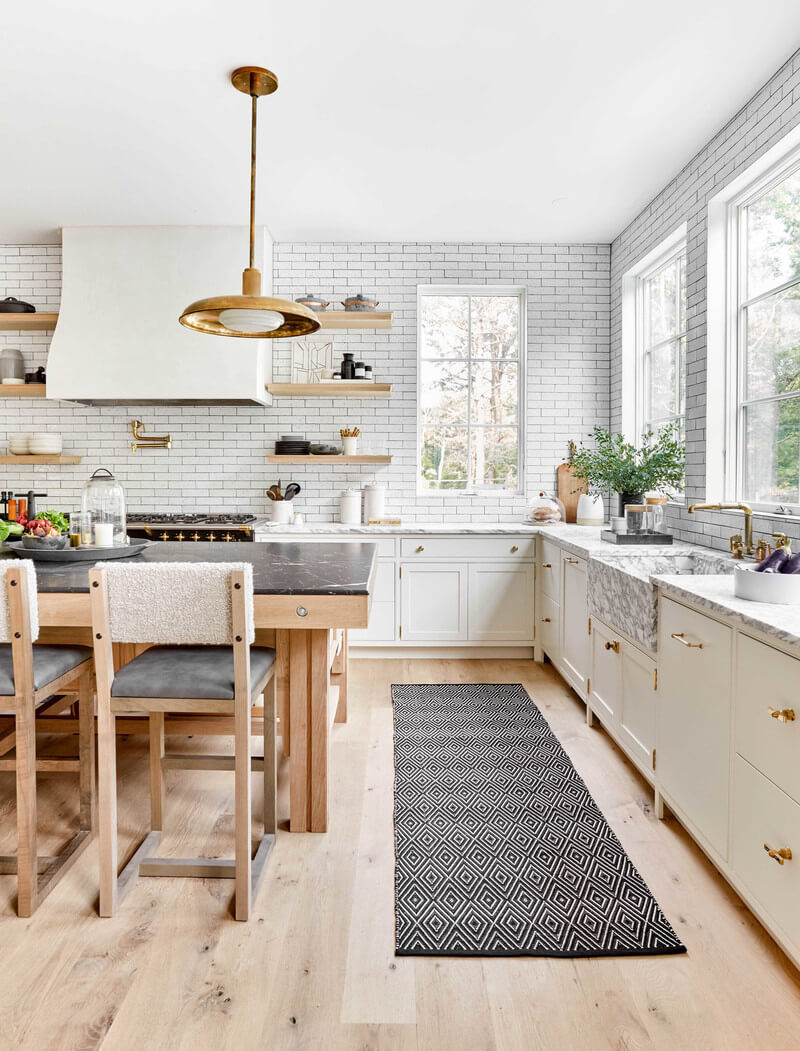 Eco-Friendly Materials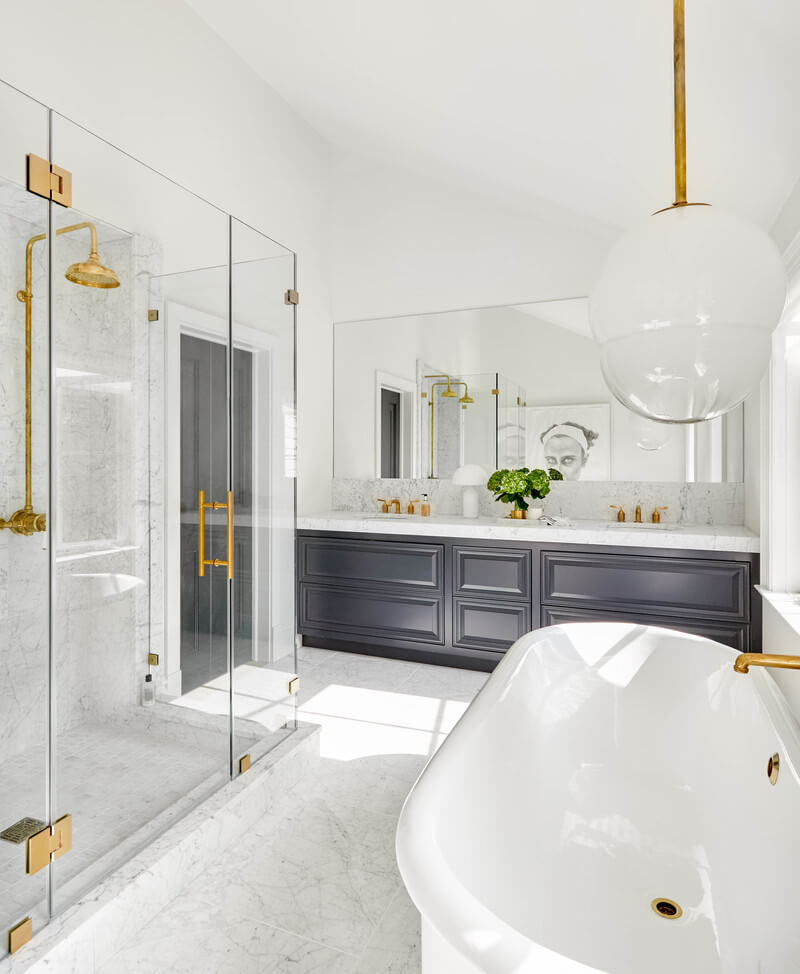 The bathroom is also a statement of sustainable interior design. With every element thought to detail, Tamara Magel pulls off a luxury room. The marble floor is imposing. The neutral color of the stone contrasts with the shiny brass fixtures.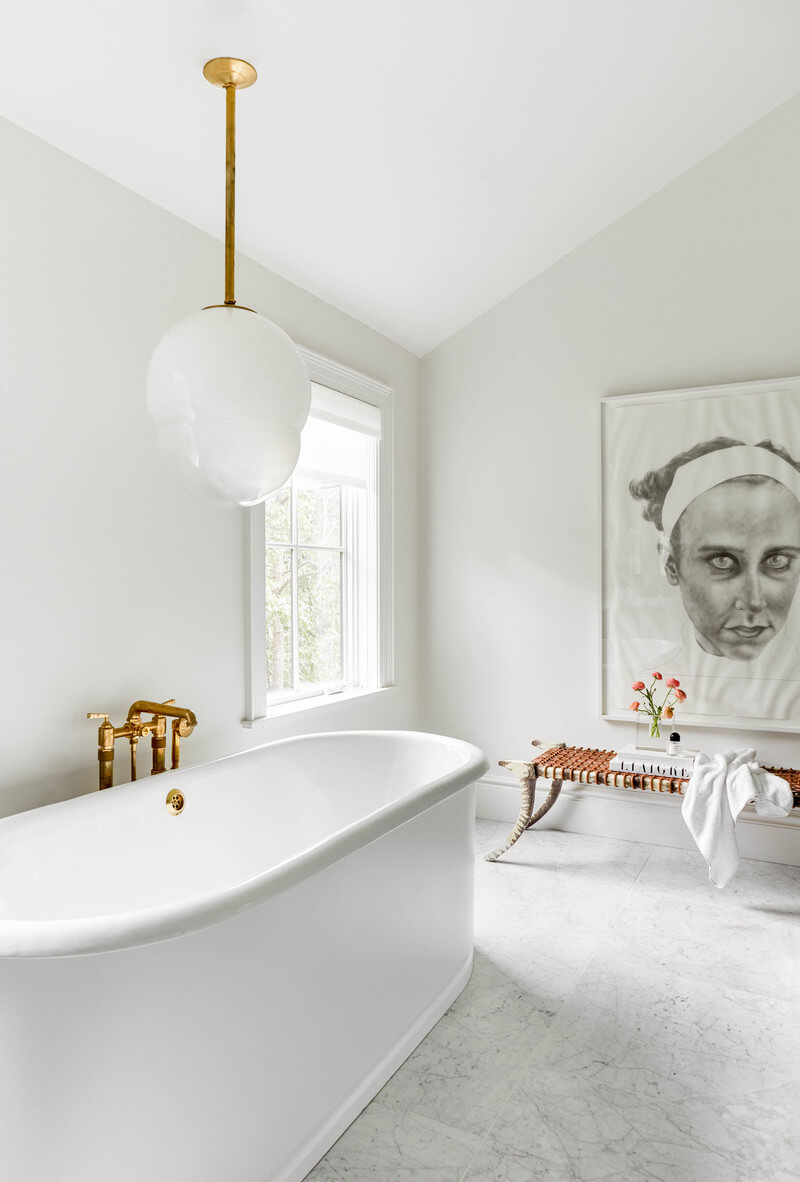 Modern Organic Furniture and Vintage Furniture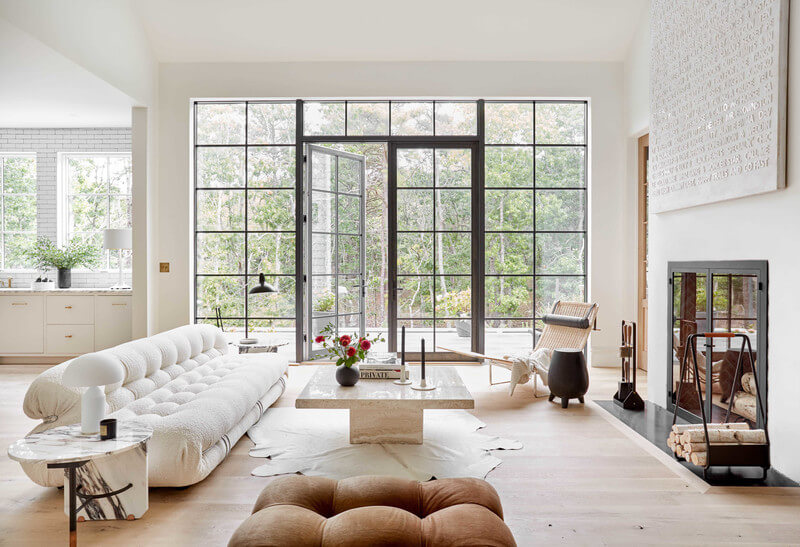 Besides being mostly filled with modern organic furniture, the house is also decored with iconic vintage design pieces. Responsible design must include pre-owned furniture. In this fashion, Tamara Magel places a tulip set in the dining room. In addition, in the living room, there's a 1969 vintage sofa of Afra y Tobia Scarpa.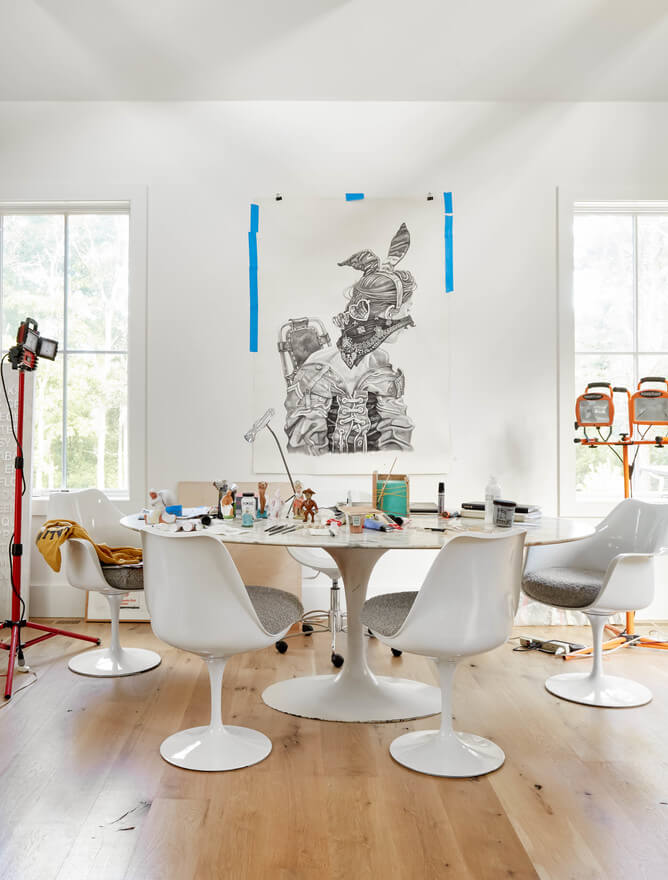 Art and Outdoors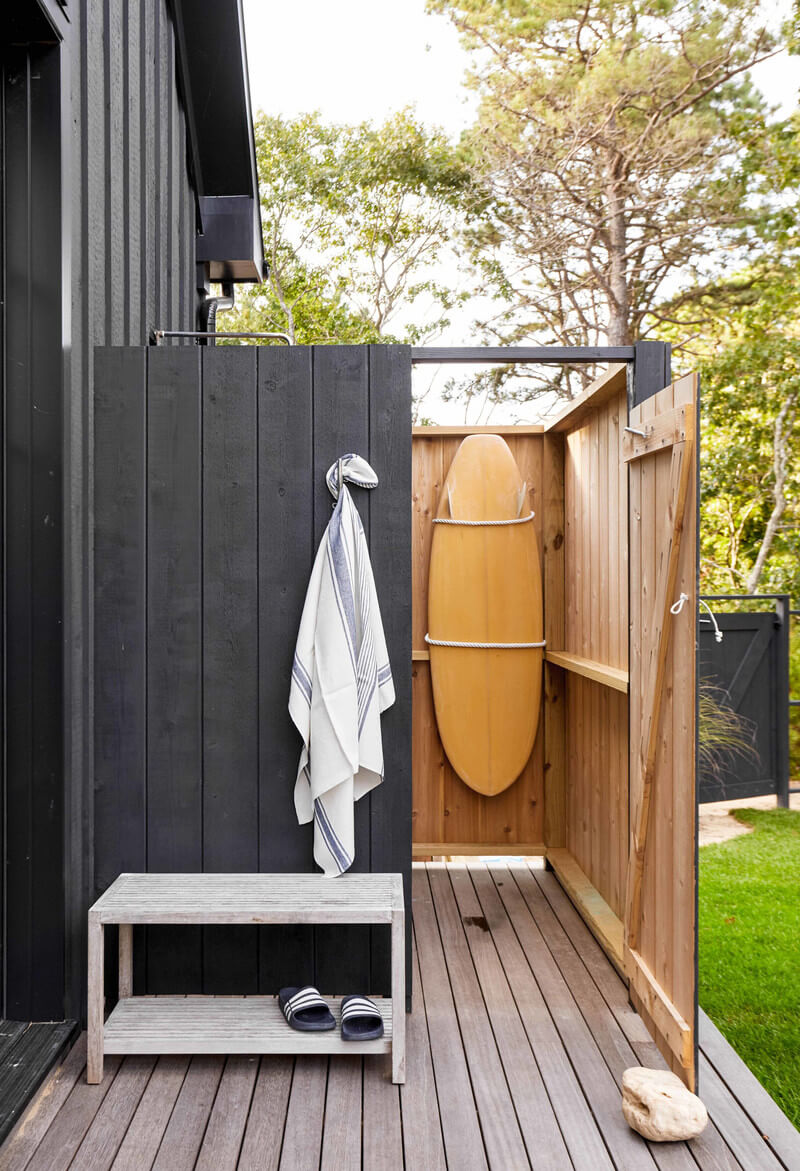 This dream home in The Hamptons wouldn't be completed without an open-air shower. Therefore, Tamara Magel designed the perfect area for a quick shower after a day in the beach, right in the middle of a stunning garden.
The house also included a side building, very much like a farmhouse, with the purpose of a design studio.

If you're aiming to design an eco-friendly interior, we kindly suggest you take a look at our pre-owned furniture collection. Additionally, step inside Elsa Hosk's house and discover more stunning interiors with vintage furniture to inspire you.
Source: https://www.revistaad.es/decoracion/casas-ad/articulos/casa-campo-atemporal-interiores-arriesgados-hamptons/29044