Chloe Warner designed a resort-style home that included a gym, a pool house, and a pickleball court in the 10,000-square-foot California mansion.
While the world was at a stop due to the COVID-19 epidemic, Chloe Warner designed a resort-style home in California with approximately 10,000 square feet. In contrast to the rest of the world, the designer did not stop, and that is how she designed a resort-style home for her clients. "They were calm and careful but resolute that we were going to proceed with the work of making a beautiful place for their family to shelter in place," recalls Warner, who founded Redmond Aldrich and is still in honor of Next Wave in 2022.
Warner who has create a resort-style home in record time, taking only four months to complete what would have taken her a year – "We got done in four months what we would usually do in a year," reveals Chloe Warner.
With no choice but to remain in lockdown, a family of five decided to transform and renew their commitment to alter the house – which may be many people's dream home. Warner explains that the wife, a partner at a PR firm, wanted her husband and kids to have "a great space to host friends,". "She is very welcoming and wanted it to be a house for many people." That's how started the design of a resort-style home made by Chloe Warner.

The project was challenging in and of itself, and it was critical to creating a friendly and pleasant environment. "Every action you make is exaggerated because there is such a large number of things," Warner explains.
"One of my big and special skill sets is sought after, not having symmetry – playing around to find harmonies creations." says Chloe Warner, who built a resort-style home with antique patterns and layers.
Chloe Warner designed a resort-style home with flower tones for the walls of the house's divisions, such as the guest bedroom and the office, to create a pleasant and intimate atmosphere. The story appears to be different in the pool, with the usage of a print giving the luxury property a fun and banana air. "The dining room wallpaper is one of my favorite elements since it gives the area a refined, subtle air," Warner adds.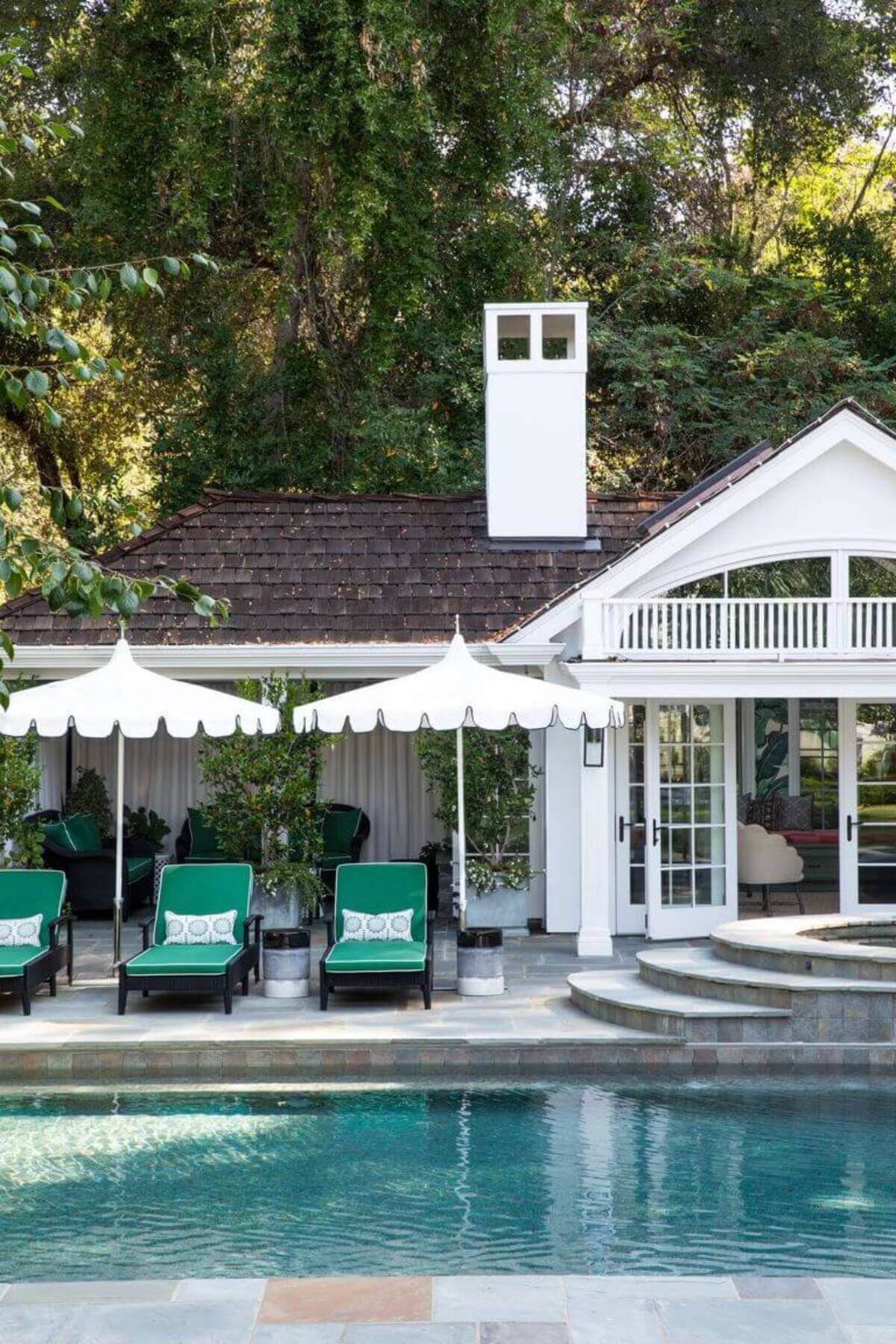 Chloe Warner designed a resort-style home for a California family with whom she has worked for over a decade. Warner also says that it is their second home and that seeing the family's children grow up over the years has been particularly rewarding.
The resort-style home was designed by Chloe, and you can see all of the distinct divisions in the new mansion below.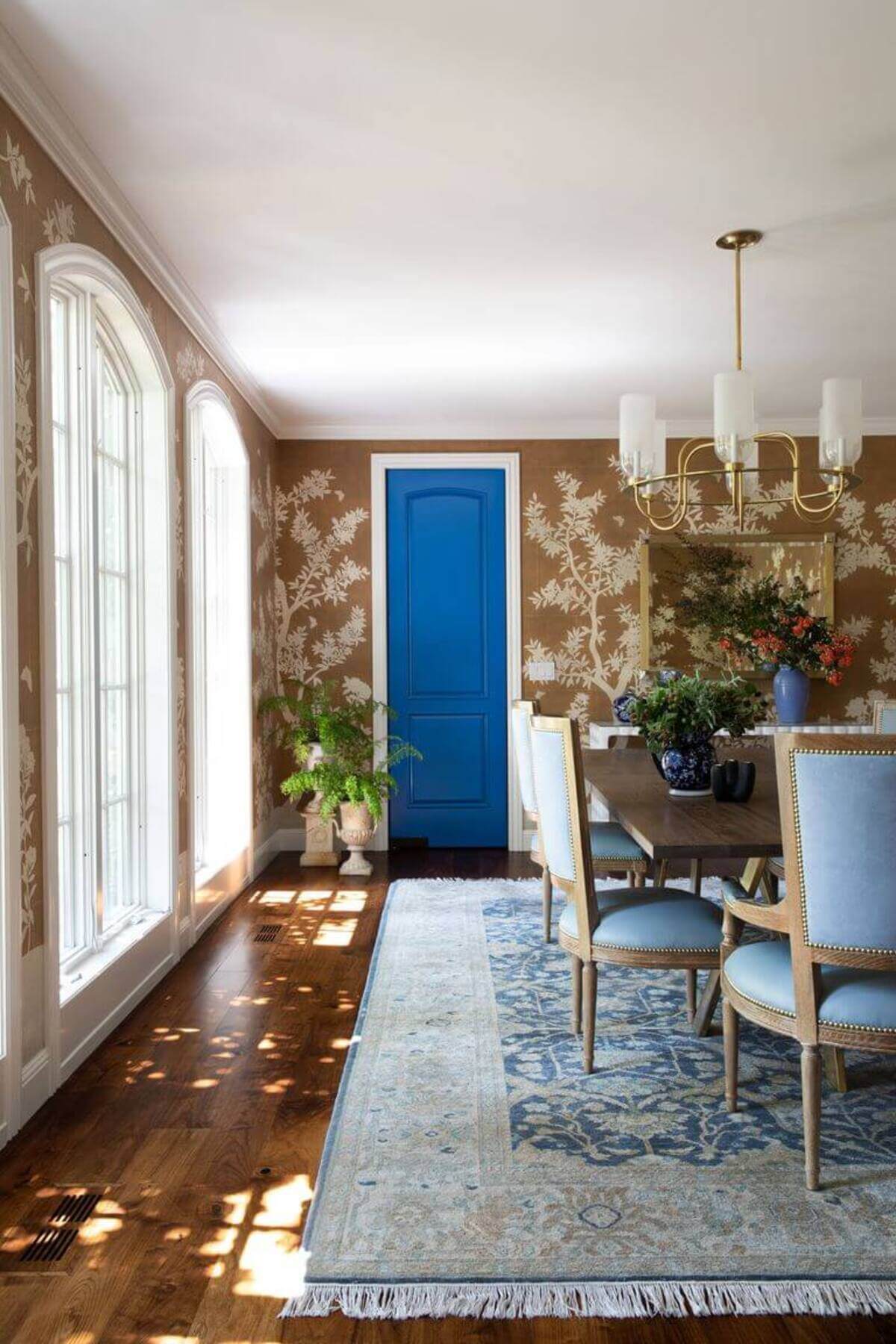 Dining Room: The designer mixed several hues in a single location to achieve this final appearance. A peaceful and dynamic environment is now the ideal setting for a family gathering.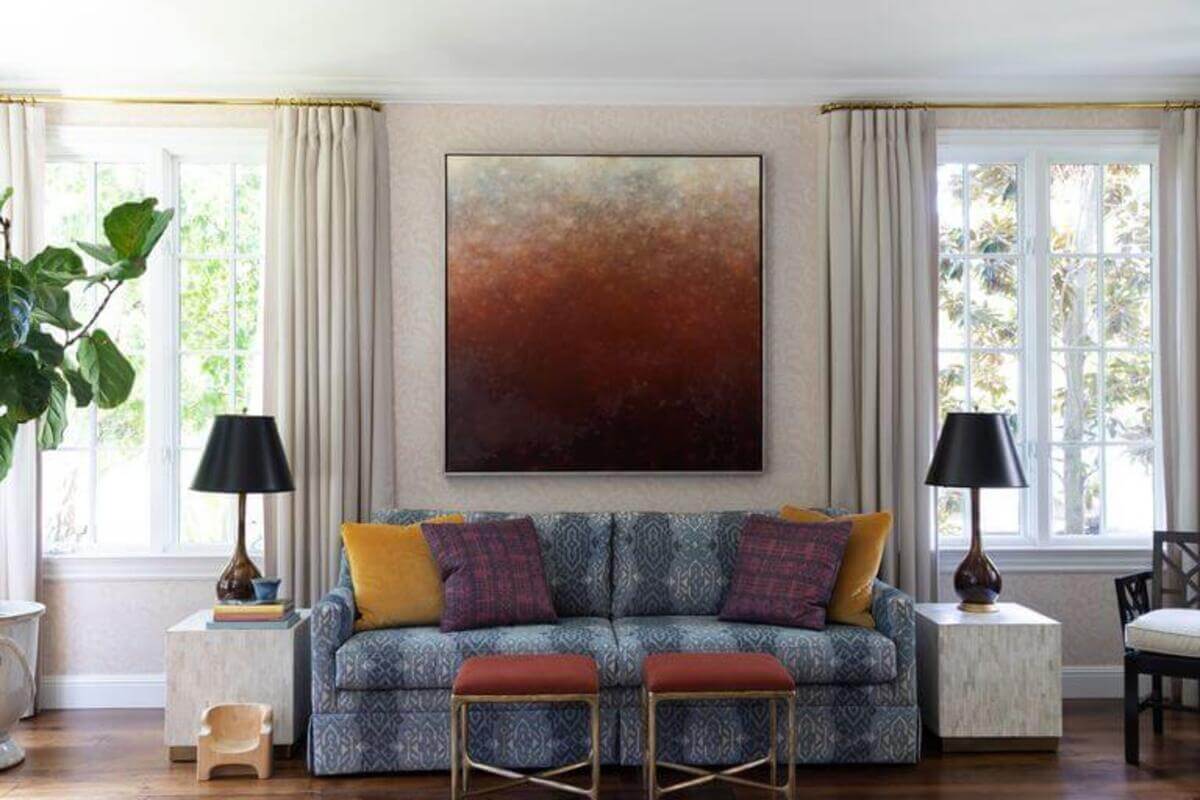 Living Room: Warner chose different components to bring the living room to life, giving it a subtle but opulent feel. The perfect place for a Warner client to relax with his family on the most stressful days.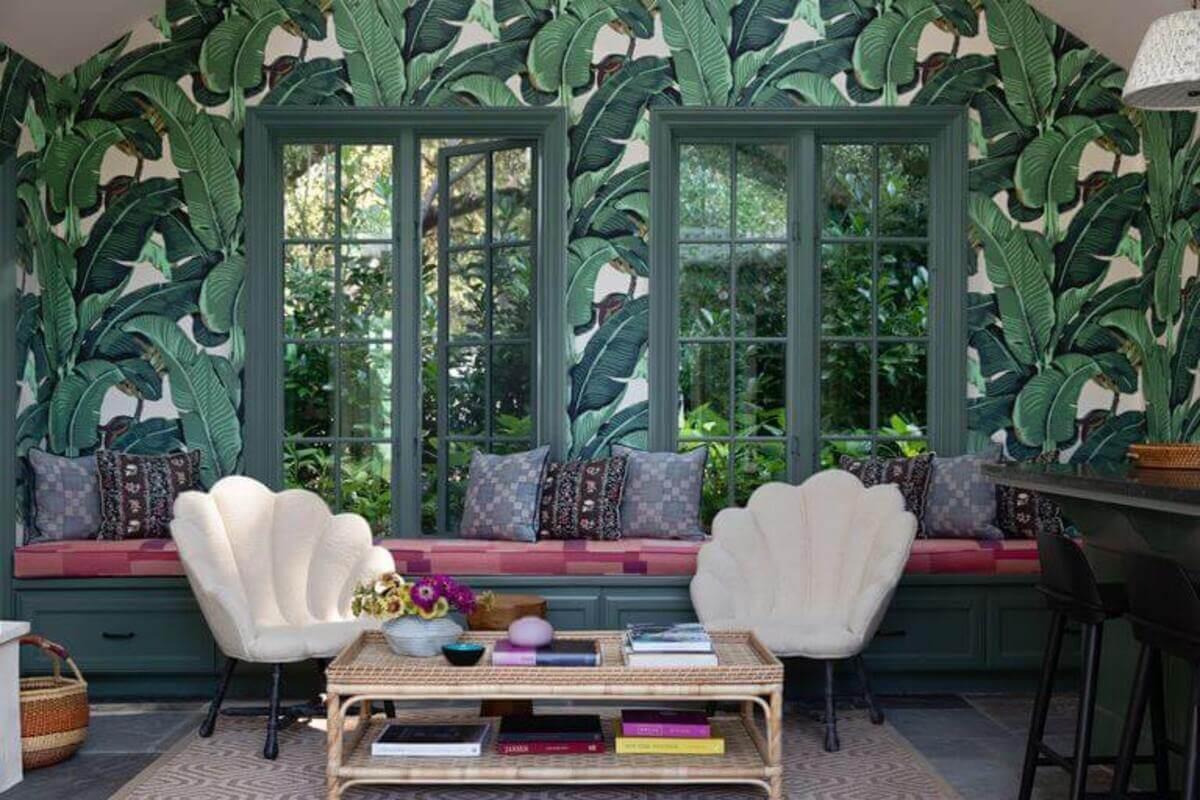 Pool: A swimming pool is an essential component of any luxury home, and it is critical that it be as modern and inviting as possible. "Our client had a vision of her family being able to feel like they were on vacation, and this Martinique wallpaper really delivers," Warner says. At the end of the day, the outdoors are essential for any activity, whether it's with family or friends. When Chloe Warner designed a resort-style home, she realized how important the outdoor space was in creating the overall resort and relaxation atmosphere.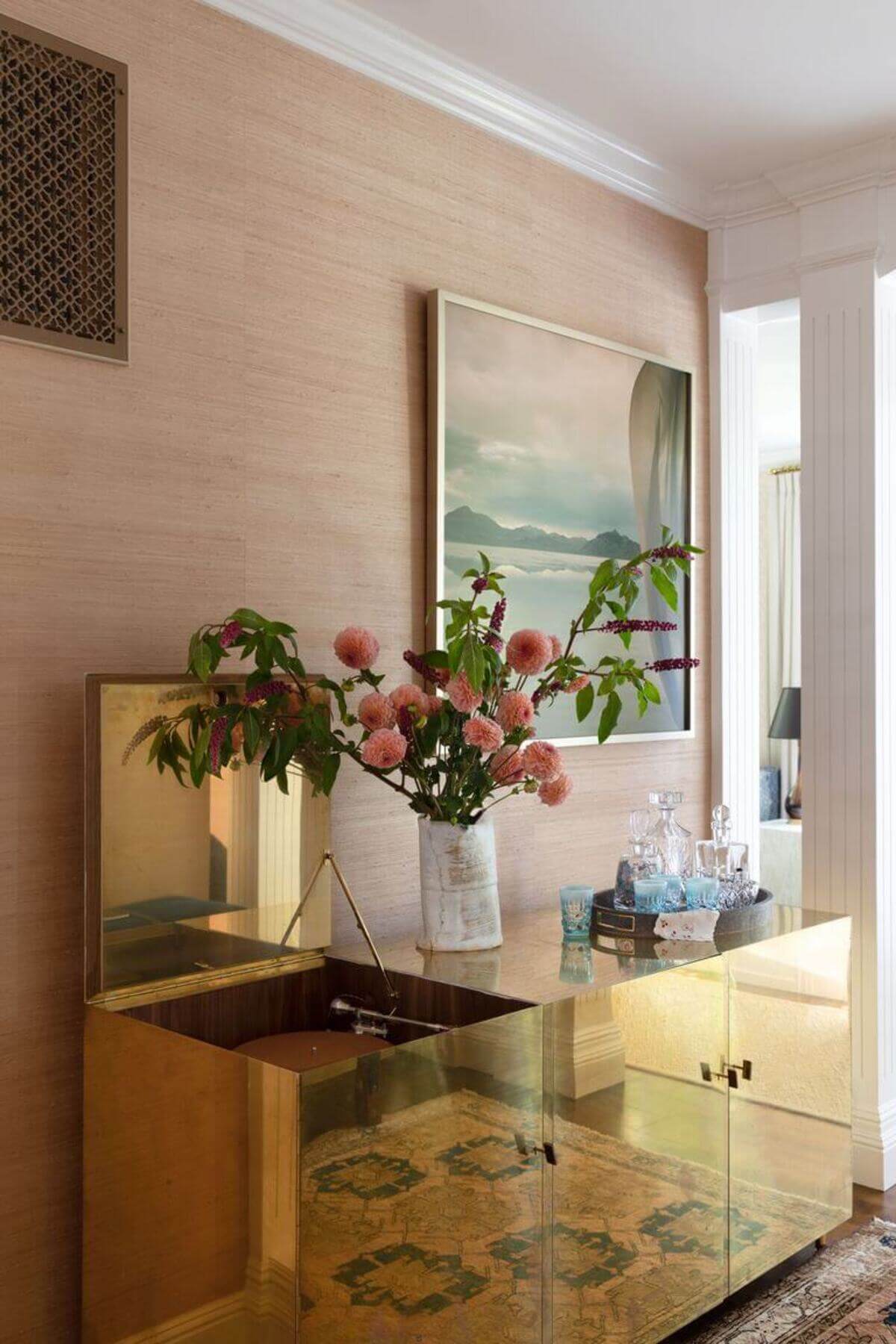 Bar: Warner designed a resort-style home and did not miss a detail; she also affirms, "This nook is a perfect example of what happens when you truly consider all your space. "Though this area was technically a pass-through, with the right additions—a gorgeous vintage rug, beautiful art, and the brass record player console—it easily transformed into one of our favorite moments in the house." admits Warner.
FEELING INSPIRED?
Since you have come this far, we kindly invite you to download Hommés Studio Catalog and discover furniture and lighting designed by designer lovers for design lovers.
Pay a visit to our soul sister ACH Collection as well. You'll be delighted to discover a beautiful design of high-end homeware and pet accessories.