A couple from San Francisco had a dream to have a place in Paris. They dreamed with a pied-à-terre, a cosy Parisian apartment for occasional use. To help them on the search, they contact their architect, Sandrine Teze-Limal (who they met in graduate school).
The couple knew it was the perfect place as soon as they stepped inside their 7th arrondissement of Paris getaway. After the decision, the lovers approached Benjamin Wood to help them with the interiors. They had met him over 20 years ago on Sun Valley, where they used to be neighbours.
The British interior designer said: "They wanted to keep the Parisian 18th-century spirit but with all the modern aspects they were used to." 
The window, on the entrance, was added to capture the view of the Eiffel Tower. On the right, a library with a view, above the apartment's main floor.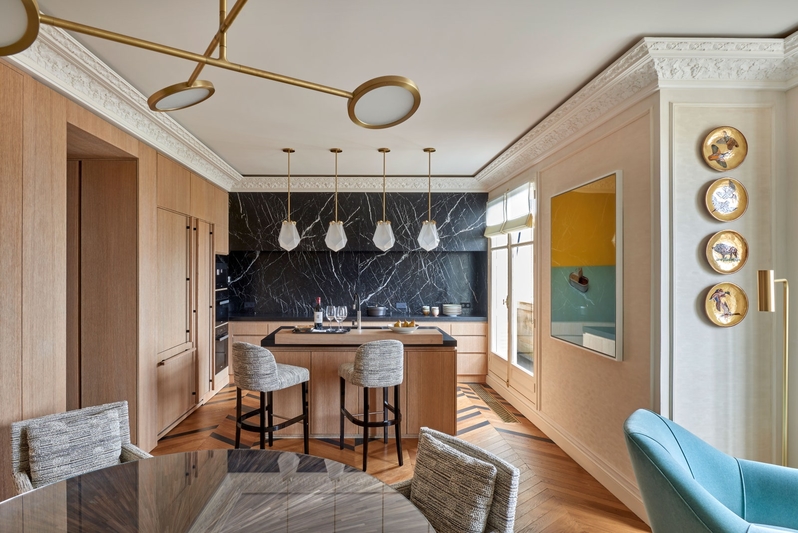 A gourmet kitchen designed by the architect Sandrine Teze-Limal. Wood added Briolette by Gabriel Scott, the pendant lights.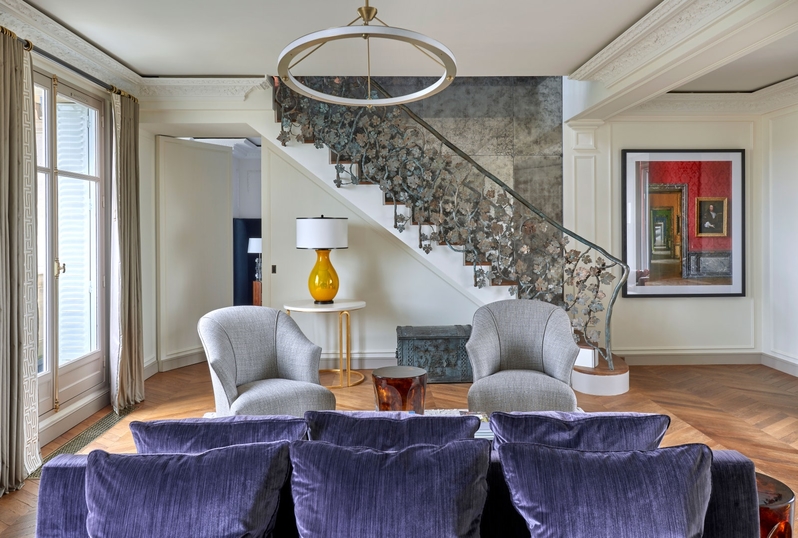 Above, the main salon also presented with the amazing Paris views and very lightful. The room is anchored by a 1990 painting from the artist Shirley Jaffe. Benjamin notes: "The Halo chandelier was used to keep a freshness to space and remind us that is a modern apartment". The main bedroom is through the door at the left, underneath the staircase.
The main bathroom was kept traditional but modern simultaneously. The reading corner in the main bedroom has a carpet from Holland & Sherry.
We really hope you liked our article. Feel free to pin all the images to your favourite Pinterest board. Meanwhile, you can also visit our Pinterest boards to get more inspirations.
Get more ideas for your projects and find functional, stylish, and sizable lighting and furniture choices: