These are the best living room trends for 2023 according to the professionals and of course we've made a list with iconic furniture to rock!
As one of the central gathering spaces in any home, the living room is where people have the most opportunity to share moments, stories, and experience the best that relationships have.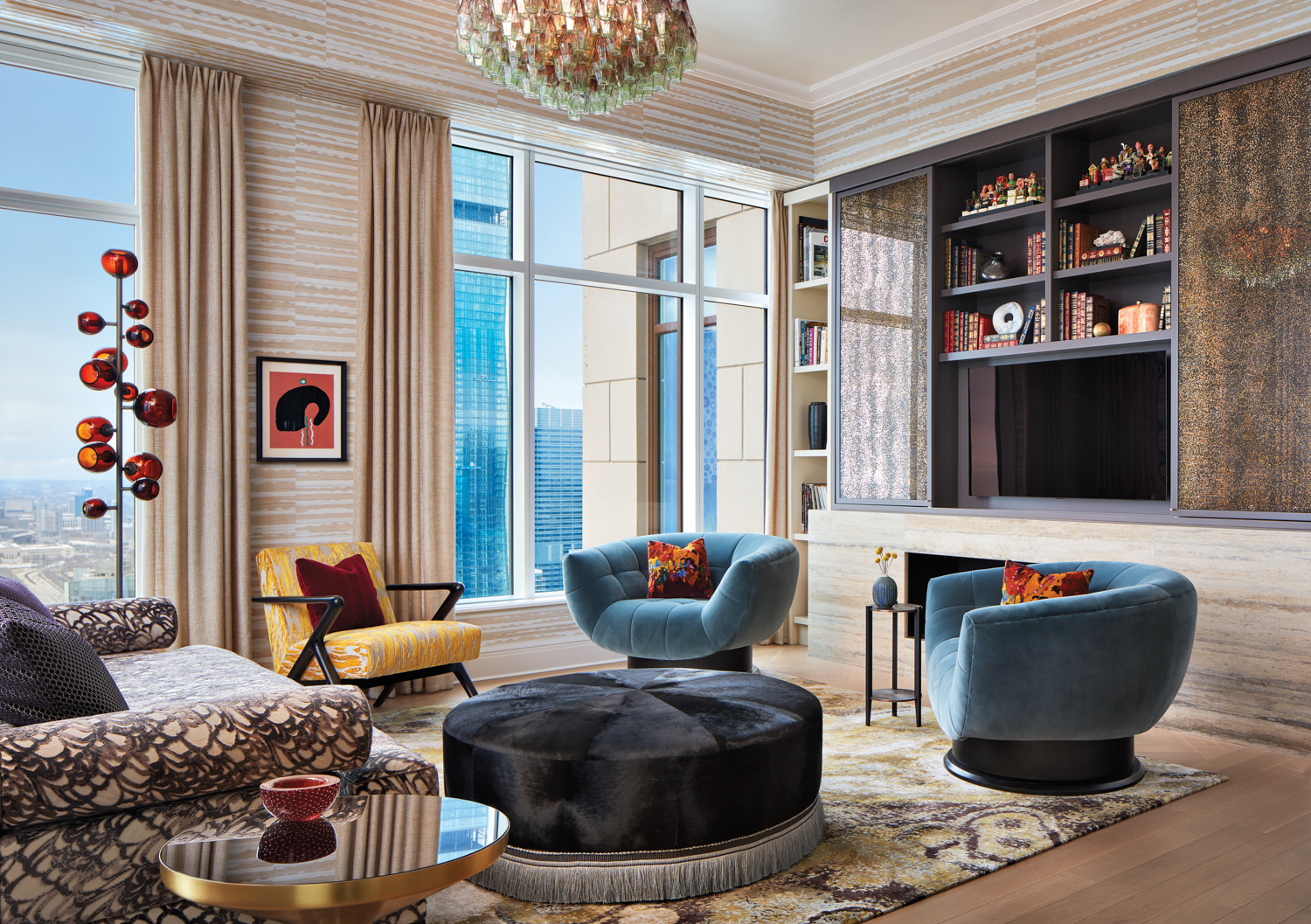 As good experts on the topic, we have already brought here other contents with all the interior design trends 2023 that you need to know and also tips with furniture trends 2023 to start the new year in style.
In today's post learn a little more about the living room trends that will make interior designers' heads turn! Check it out:
Living Room Trends For 2023:
1 – FURNITURE WITH CURVED APPEARANCES
The use of curved furniture in interior decoration has been pointed out here before as one of the highlights for the year 2023 and of course, for one of the most lived-in rooms of the house, it could not be any different. Experts point to the use of curved lines and well-defined silhouettes as one of the trends for the living room
With that in mind, today we've separated 3 pieces of furniture that greatly exemplify this design trend. The first of these is the Cadiz Sofa Olive, a sculptural seating piece that has a wavy backrest and the seat an organic shape, designed to nest moments of socializing and casual conversation.
Still in the line of curved furniture, another example that can be explored as part of the living room trends is the Lunarys Center Table, one of HOMMÉS Studio's classics. Made in travertine stone, Lunarys is a piece of exceptionally modern design, a key coffee table for a contemporary living room project that seems to come straight from the space. The oval, curved shape of the legs helps to bring even more personality to the piece, and certainly to the composition of your room.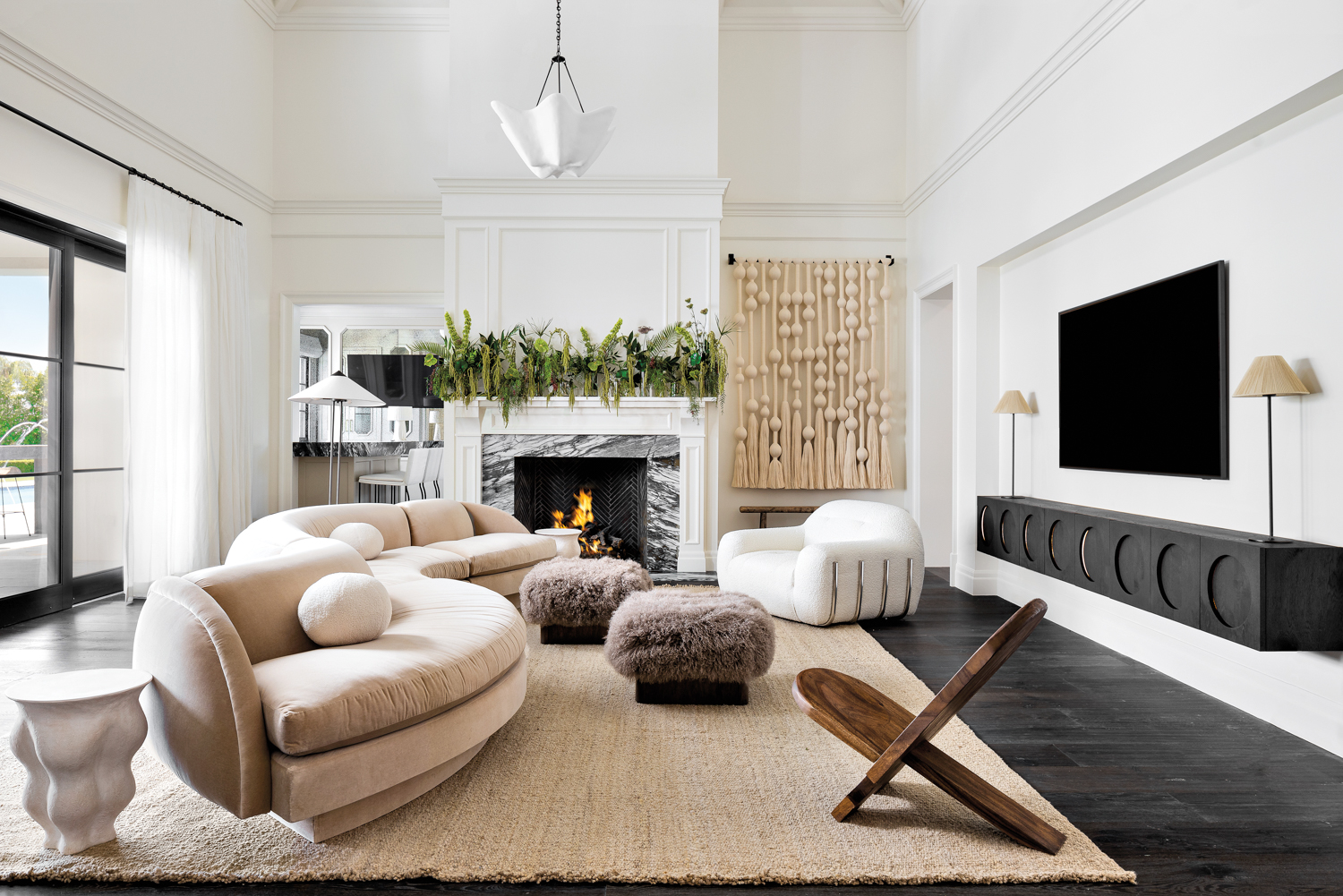 2 – COLOR COMBINATIONS
A bold combination of colors and shapes makes any room stand out, and the living room could be no different! Invest in warm colors, new patterns, and new fabrics, as they will be at the center of the interior design world this year.
To add style without losing elegance, use complementary colored furniture to create visual interest. Duna Center Table Blue, for example, is a playful combination of round shapes and lush textures. The round ice blue top, supported by four spheres makes anyone fall in love!
Matrioska Multicolor is a luxury gold piece perfect for decorating the living room. The combination of shapes and colors blends into any modern interior design project. Try combining it with a beautiful mirror or a decorated rug to create an even more unique look.
3 – MULTIFUNCIONALITY
With busy lives and increasingly integrated rooms, many spaces in our homes have grown to develop more than one purpose, among them the living space. Therefore, one of the living room trends is precisely the multifunctionality of furniture.
The Yves for example is a cubic-shaped coffee table that is the perfect choice for a modern penthouse project. But what if it could also become a stool in case the space becomes too small for guests?
Following the same idea, the Camou Sideboard Purple is a modern furniture piece that offers a sophisticated style to any interior design style while providing functionality. It can function at the same time as a buffet, storing dining pieces in the case of combined rooms, or as a larger sideboard.
Another piece of furniture that can be very useful and also counts as a living room trends is the Fifih Bench. Being a practical and easy to move piece, it can help accommodate guests while offering the perfect contemporary design for modern interior architecture projects.
Fifih Bench

Bench 4.100,00

€
4 – DECORATIVE LIGHTNING
To make up our list of the living room trends, Interior design expert Grey Joyner points to an increase in accent lighting pieces. Decorative lamps, in particular, gain prominence this year precisely because they are easily incorporated into spaces without the need for major changes, being trendy at the same time cozy.
A floor lamp, as the Luminous Wood is a good example of how to add personality without big efforts. If positioned next to a lounge chair or seating furniture, it creates a completely inviting atmosphere for a reading or resting space. Now if your goal is to make an impact, Leafus suspension lamp is just what you've been looking for. This luxury lighting piece with a sleek, organic shape is perfect for enhancing any contemporary living area.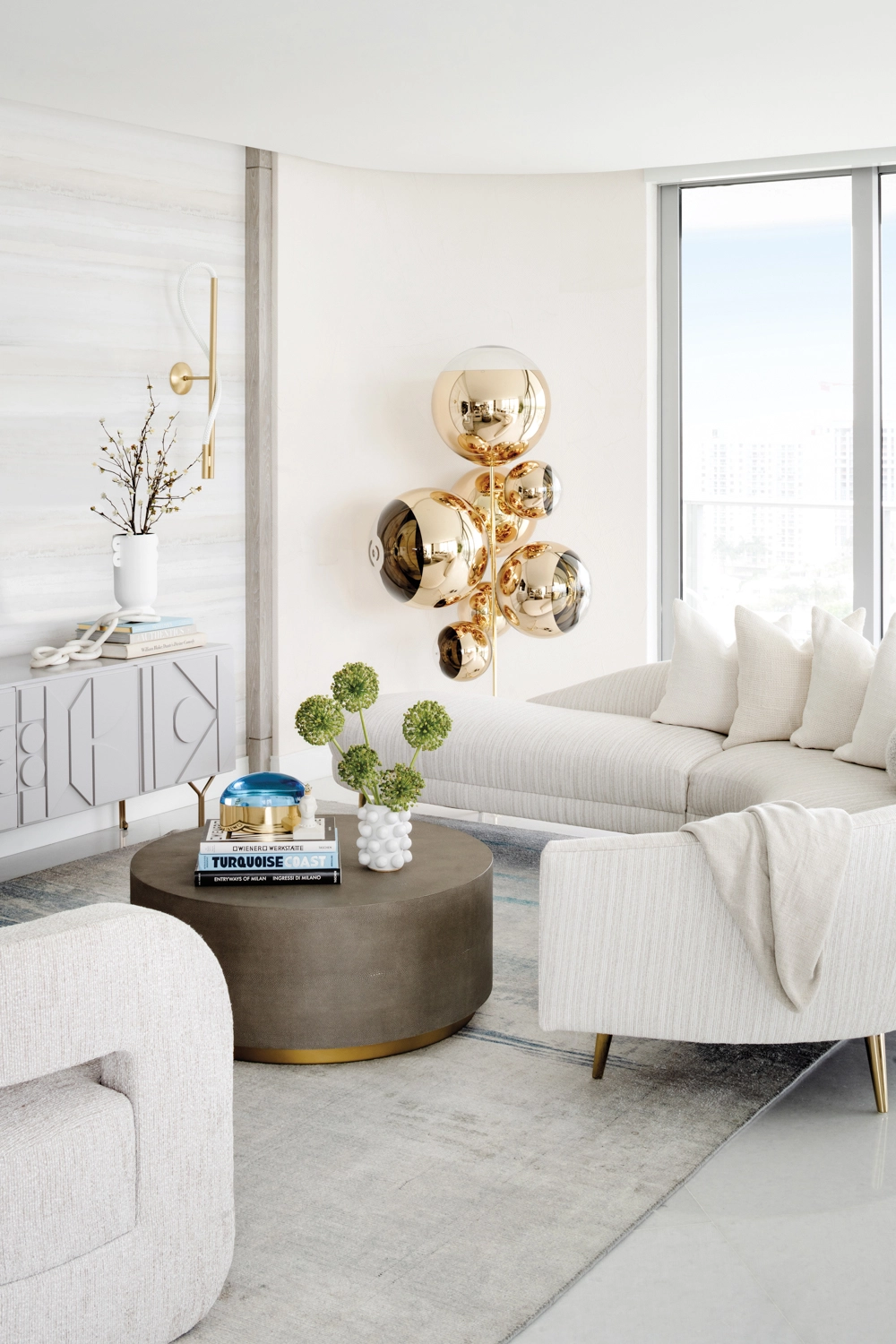 5 – HIGHLIGHTED PIECES
You know when you arrive at a place and your eyes are directly directed to a place? This is the goal of eye-catching furniture, one of the living room trends that continue to make a splash in 2023.
This does not mean, of course, that you have to say goodbye to the classics. The idea is just to try an extra dose of daring by incorporating just a few elements into your decorating style. "We're making room for pieces that stand out — even if doing so makes for a less traditional layout" says interior designer Bradley Odom, an expert in mixing styles.
To break any thoughts of traditionality right off the bat, we present the Lunarys Sofa Green, a modern-style piece with a distinctive shape and plump volume that features a glamorous aesthetic look.
To create an iconic atmosphere, go for the Picasso Center Table, a modern coffee table inspired by the Cubist movement of the 1920s that invites you to enjoy any moment. Completes the living room decor with an Ajui armchair, an iconic seating with a gently rounded shape, fully upholstered in a bright yellow fabric.
Ajui II Armchair Yellow

Armchair 5.900,00

€
Wow, what a nice tour through Living Room Trends, right? Now that you have the main tips on how to complete the decoration of your space like a true professional, be sure to follow all the news from the HOMMÉS Studio Collection!