Sharing the 2022 AD10 II part enlists the most creative people, studios, and collectives worldwide on decor, architecture, and interior design by Architectural Digest. T
Why should we keep an eye on the 2022 AD100 talents? Project after project they deliver defying innovation. They share with us a peculiar picture of the world – the shapes, colors, and narratives only accessible through their eyes. They build new cities and establish new ways of living and expressing oneself.
These are the 2022 AD100 talents – Part II. Here is the 2022 AD100 Part I, 2022 AD100 Part III and 2022 AD100 Part IV.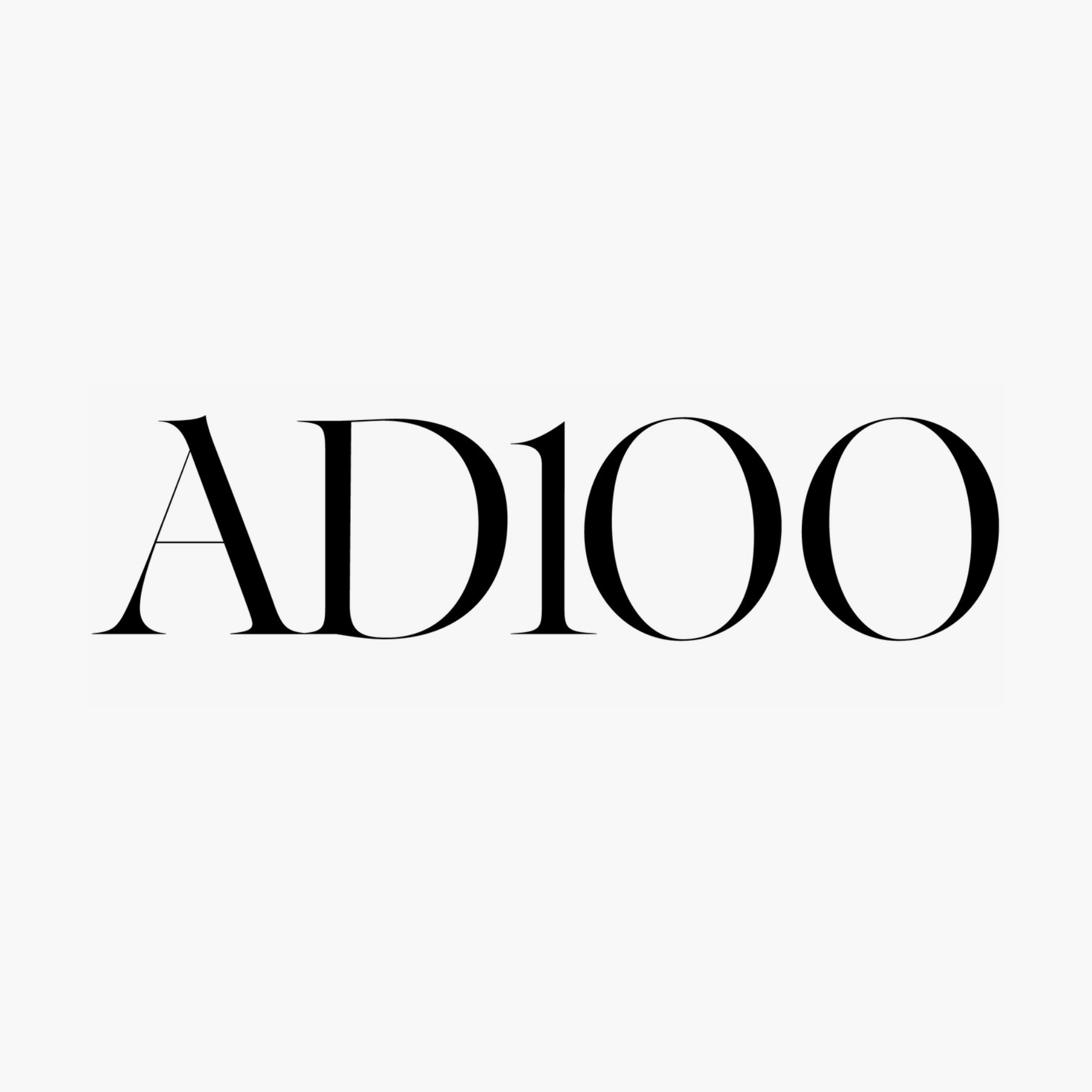 26. APARTMENT 48
Rayman Boozer is the name of the Indiana-born interior designer who since 1994 owns the store Apartment 48 in NYC. After being recognized for the curation of home goods, Rayman Boozer started his career as an interior designer.
His interiors are contemporary style and a pure color blast.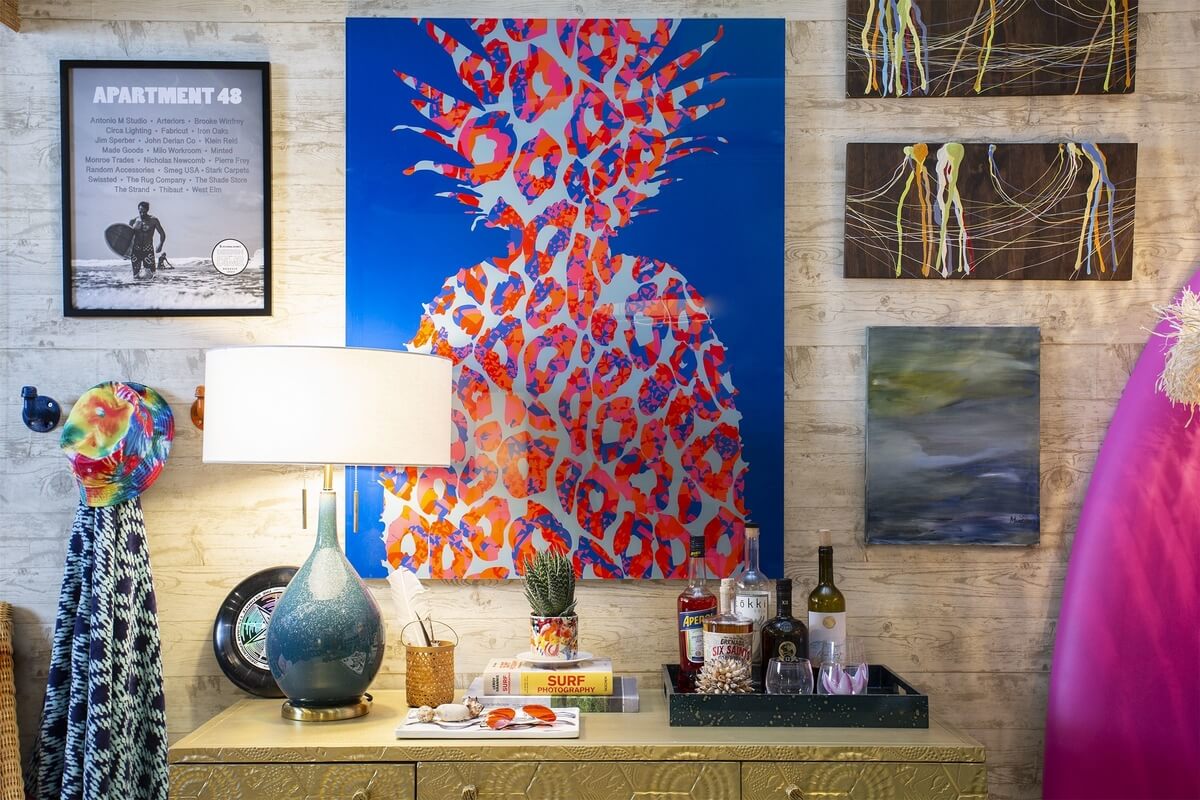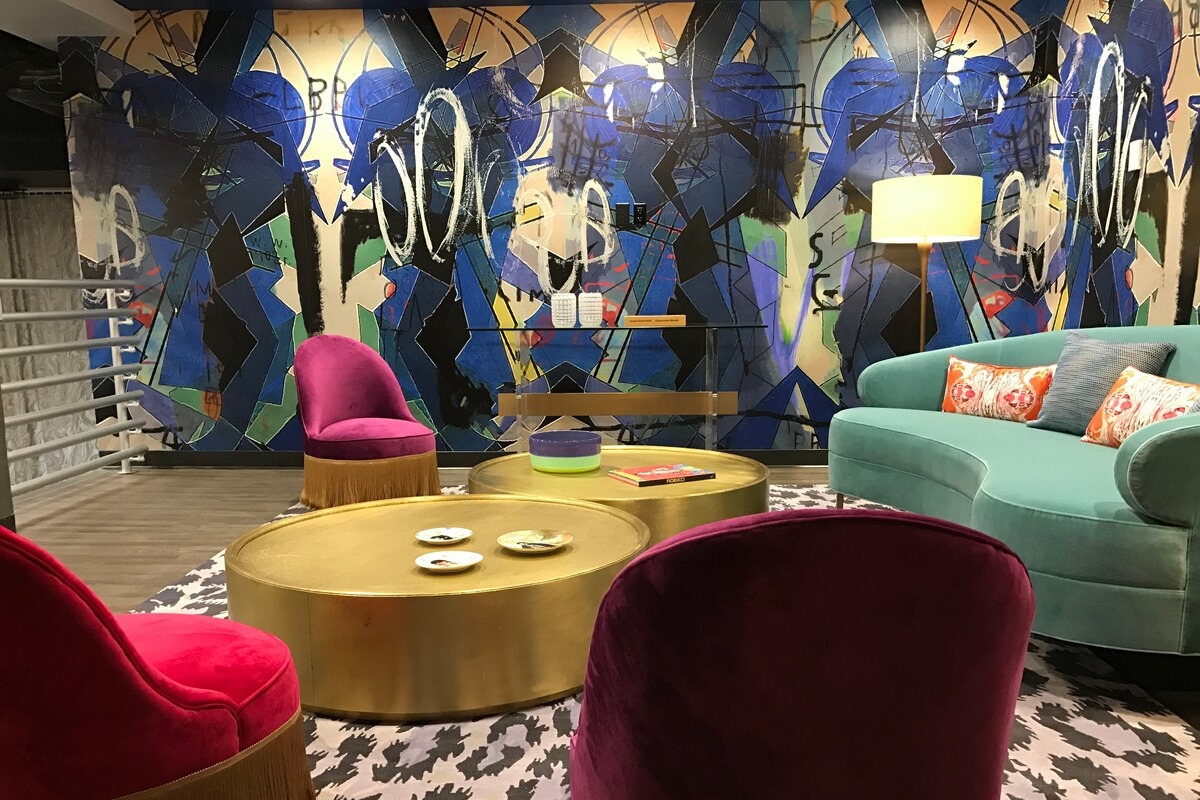 27. ASH NYC
ASH NYC is a design studio of Ari S. Heckman, Jonathan Minkoff, and Will Cooper. The trio embraces residential projects as much as commercial projects. Furthermore, ASH NYC designs furniture and runs a luxury staging business.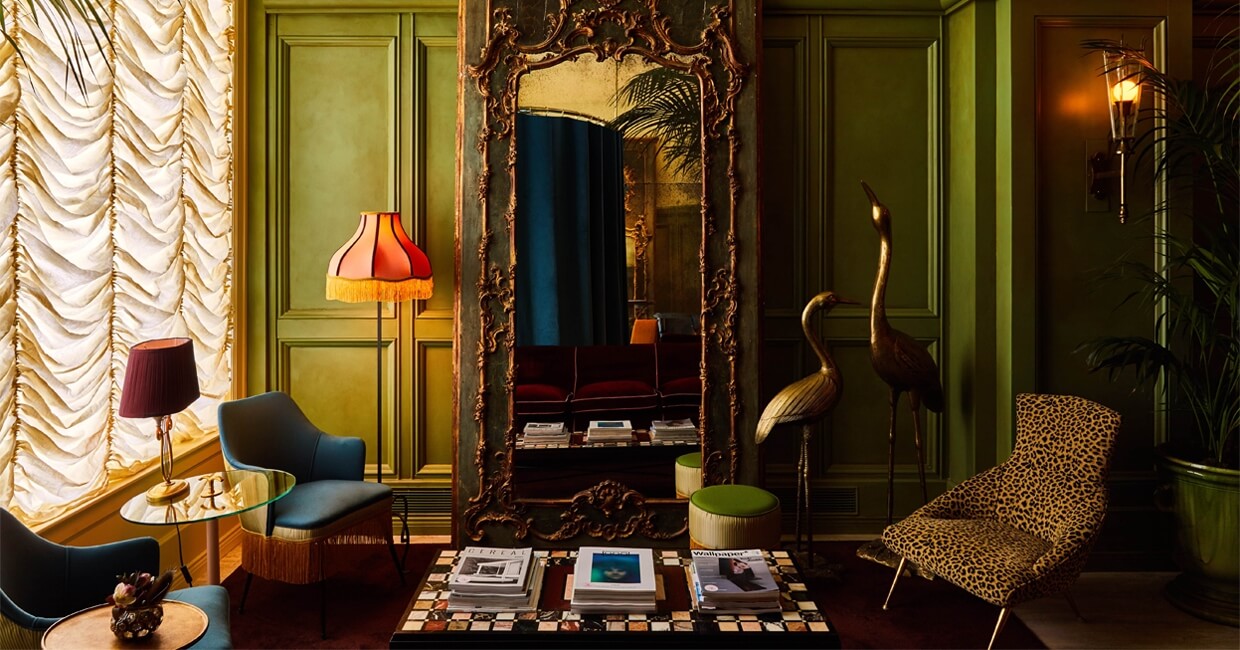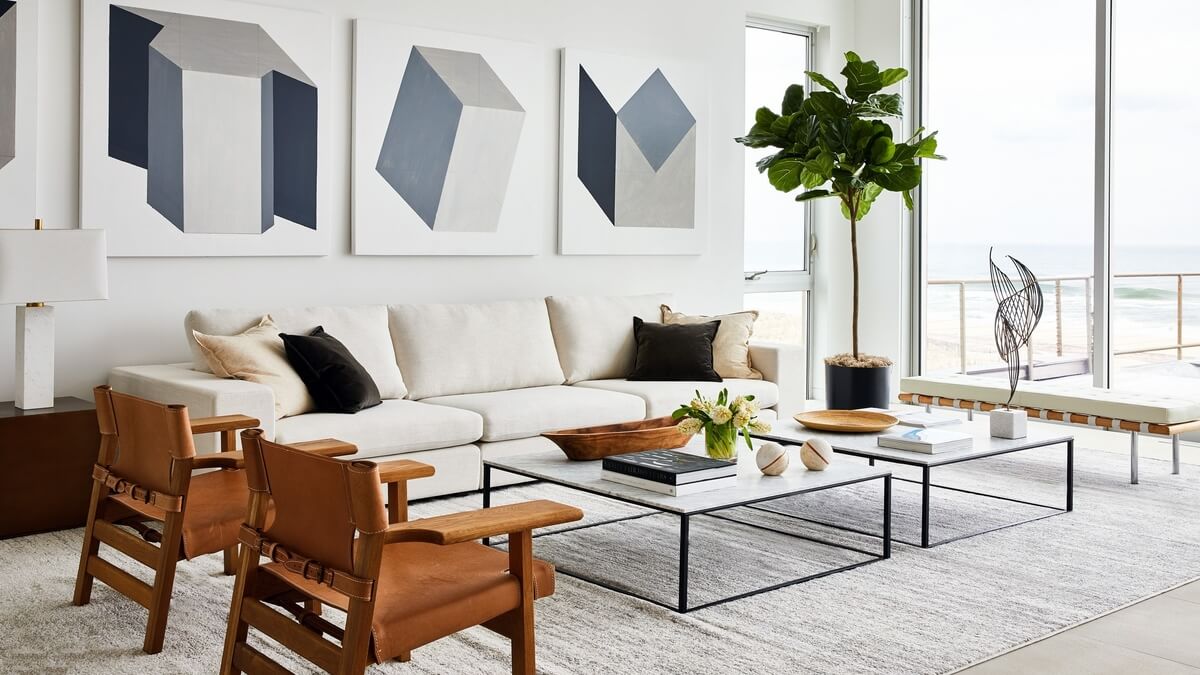 28. ATELIER AM
Founded in 2002 by Alexandra and Michael Misczynski. Atelier AM's projects are traditional and contemporary.

Nevertheless, they have created a wide range of city and country houses, historic properties, modernist villas, seaside retreats, and glass boxes in the sky.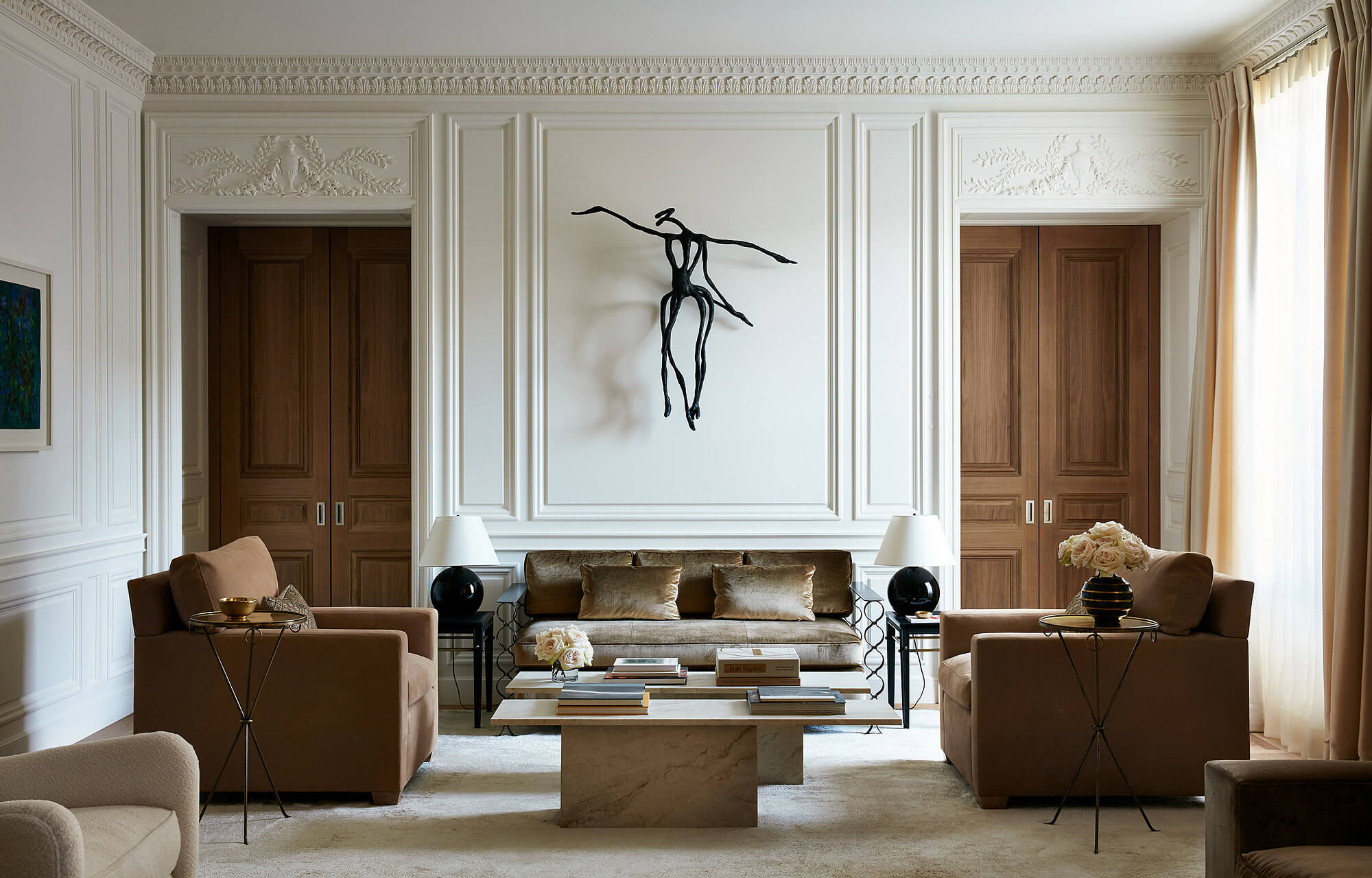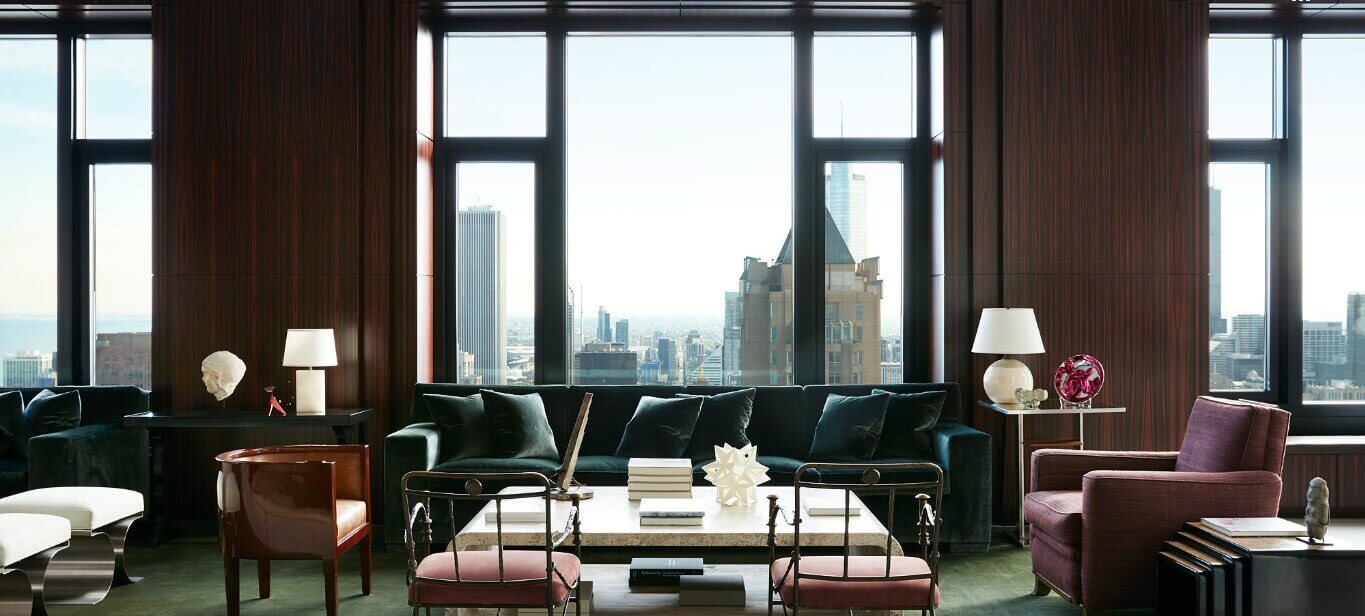 29. BILLY COTTON
Billy Cotton is a multi-disciplinary American design firm known for its intelligence and unique sensibility.
Led by creative director Billy Cotton, its mission is to imbue environments and products with originality and nuance. Specializing in a multi-scaled approach to design, Billy Cotton's work spans architecture, interiors, furniture, lighting and product design. The practice produces projects ranging from residential to commercial as well as new constructions and renovations.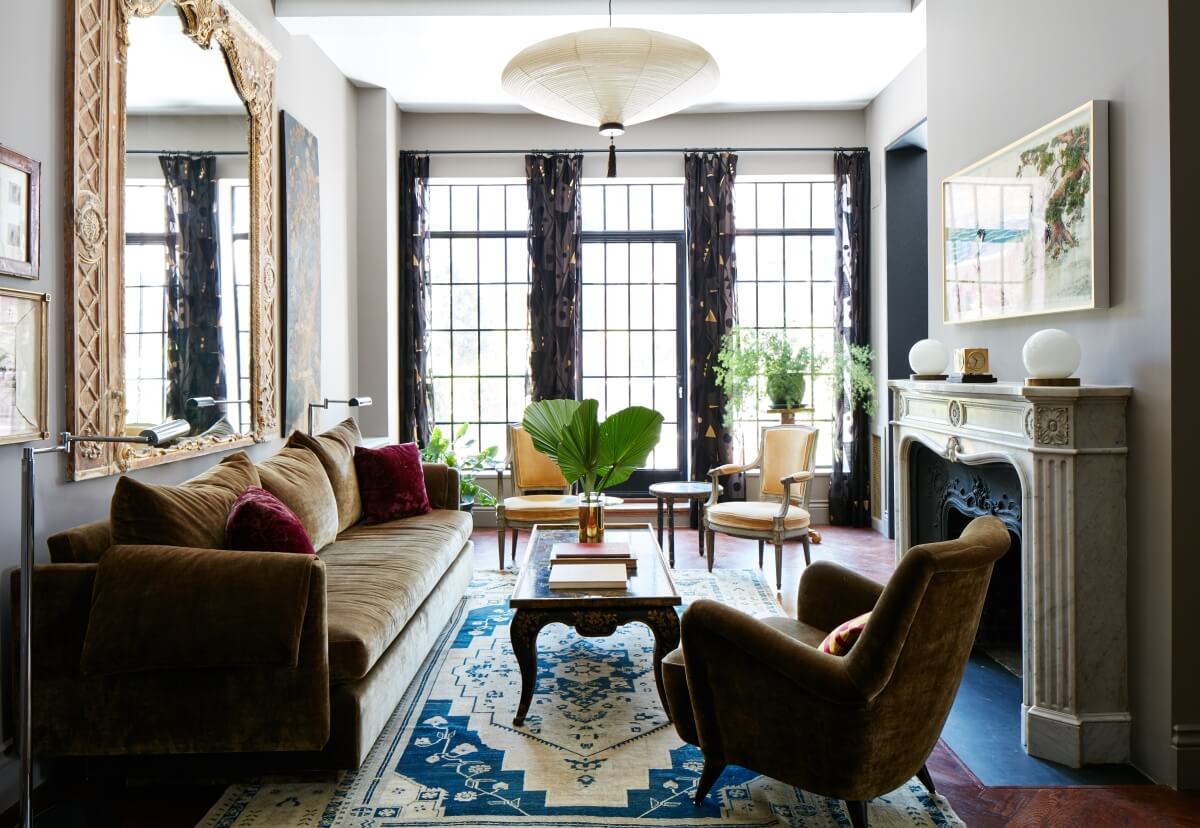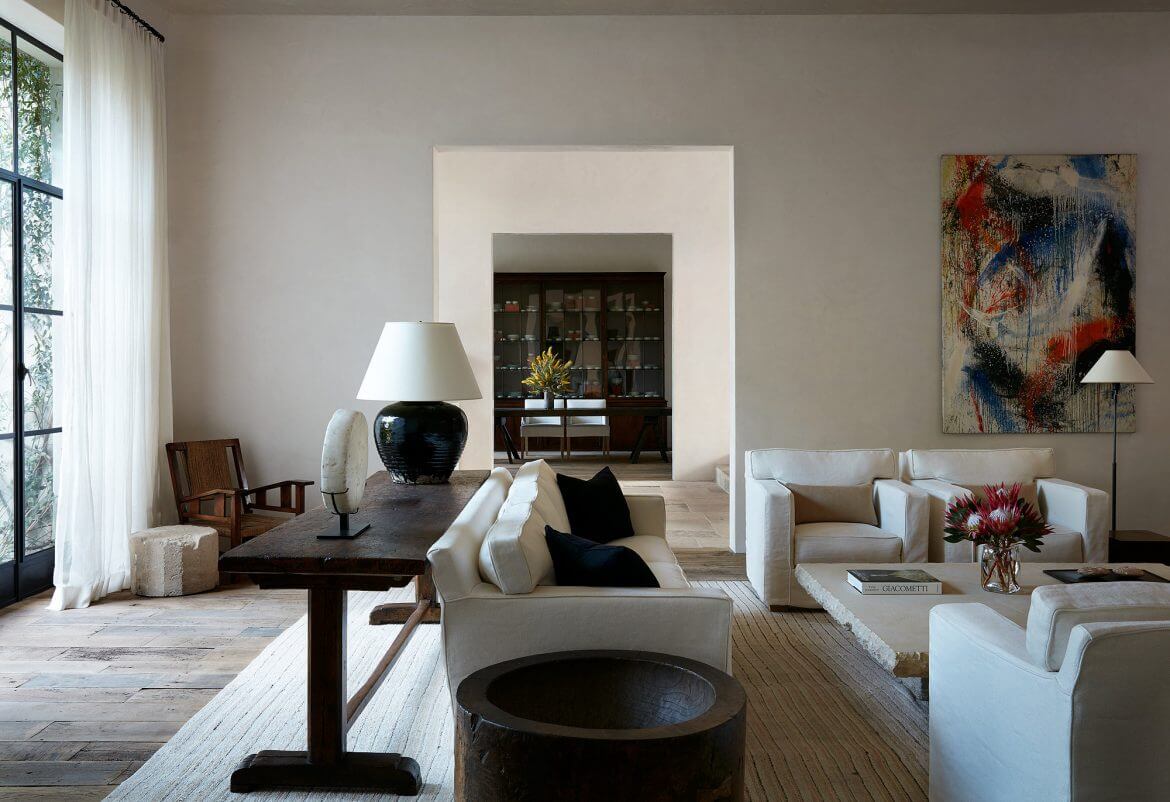 30. BIG – BJARKE INGELS GROUP
BIG is a Copenhagen, New York, London and Barcelona based group of architects, designers, urbanists, landscape professionals, interior and product designers, researchers and inventors. The office is currently involved in a large number of projects throughout Europe, North America, Asia and the Middle East. BIG's architecture emerges out of a careful analysis of how contemporary life constantly evolves and changes. Not least due to the influence from multicultural exchange, global economical flows and communication technologies, that all together require new ways of architectural and urban organization.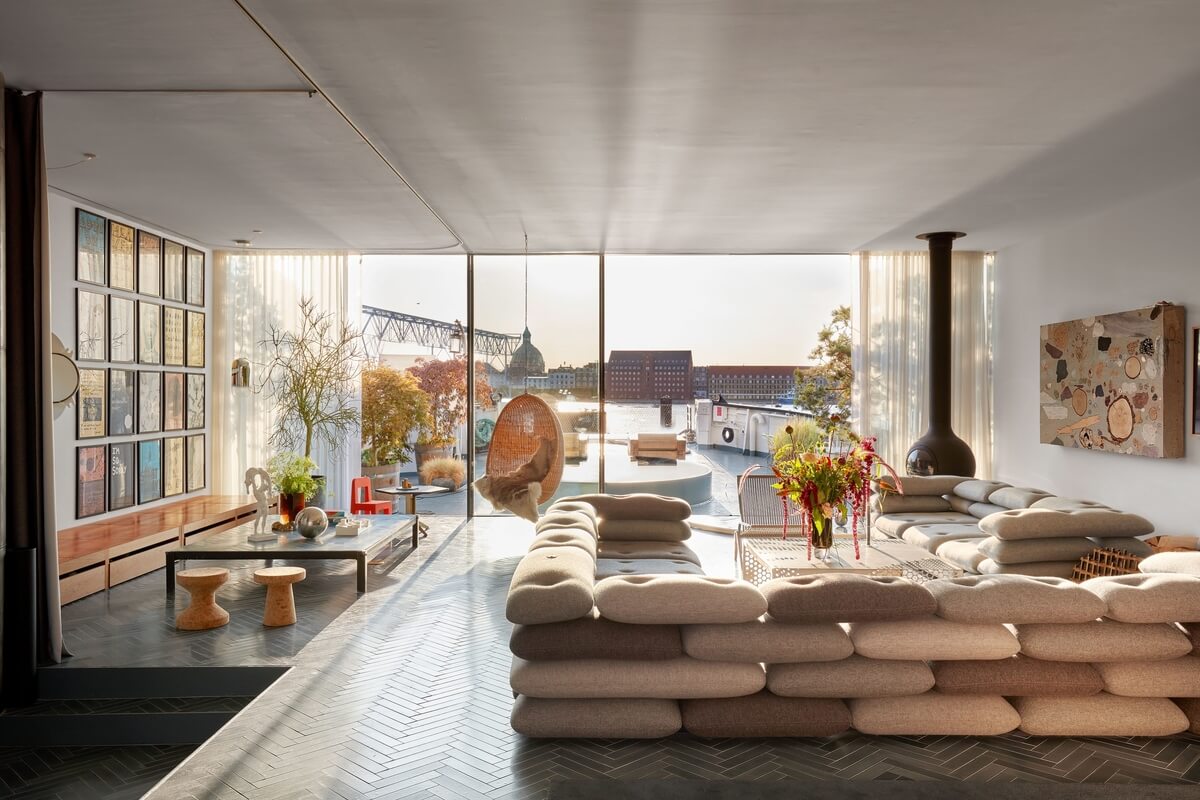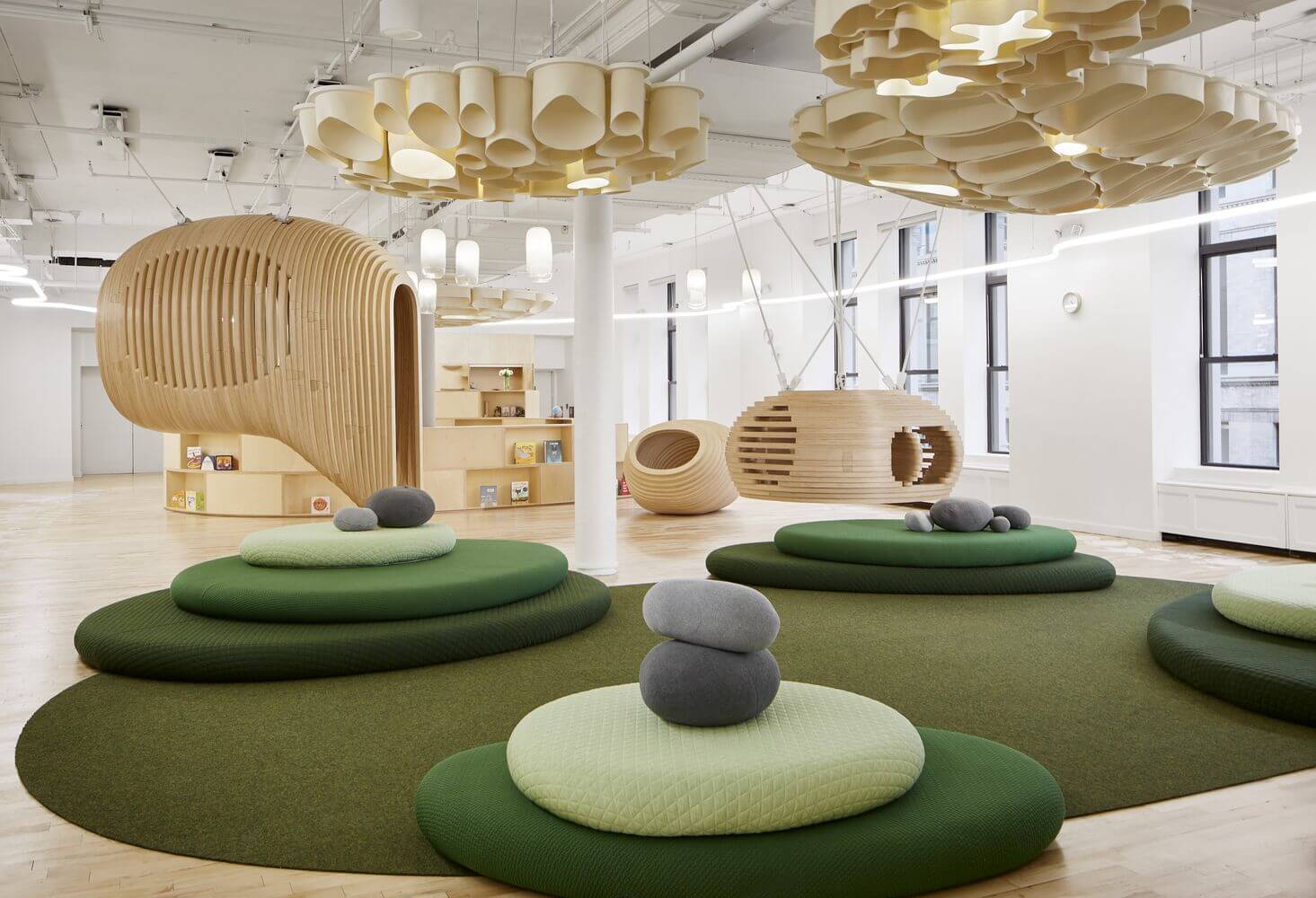 31. CARLOS MOTA INC.
Carlos Mota is a Former International Style Editor for Architectural Digest and Editor at Large for Elle Decor Magazine for the past 14 years. He styled and produced feature stories for the best interior magazines in the world.
As interior designer, Carlos Mota has a gifted and educated eye for selecting furniture, art, accessories and textiles which create memorable interiors. Excellent ability and notoriety for working with flowers. Knowledge of the contemporary art world brings an edge to his vision.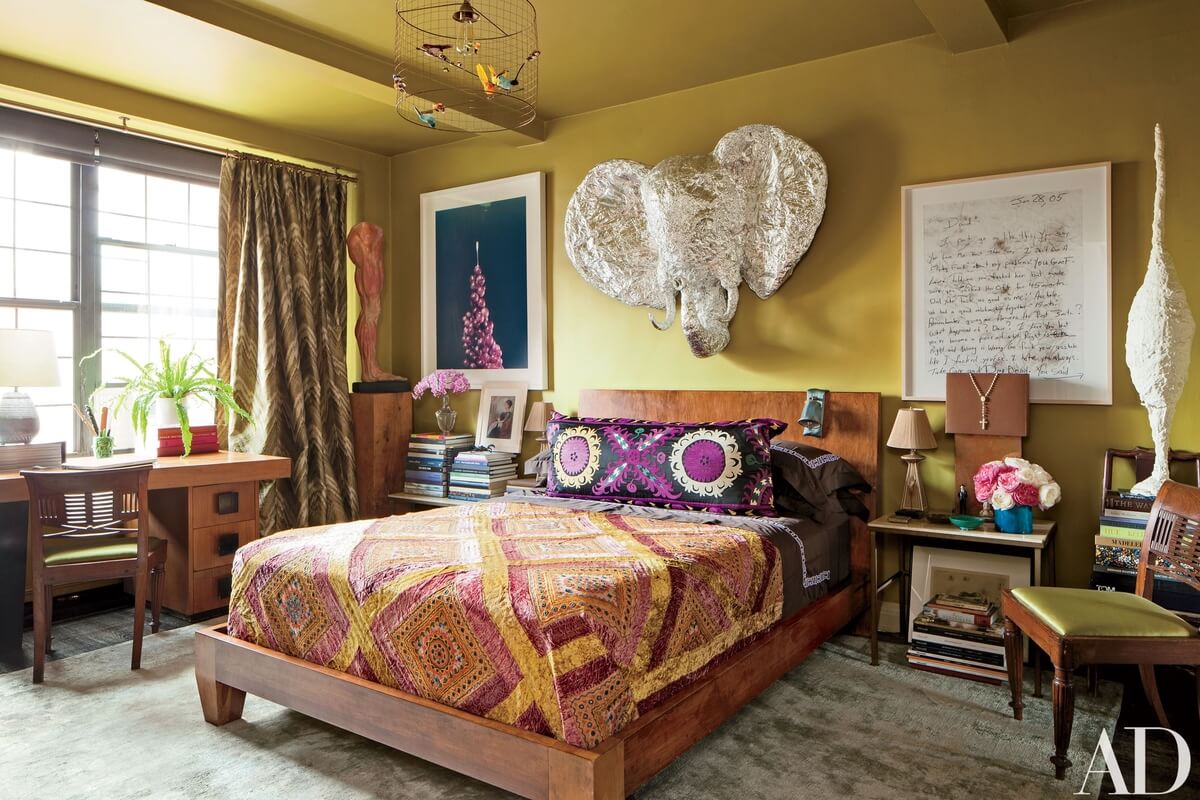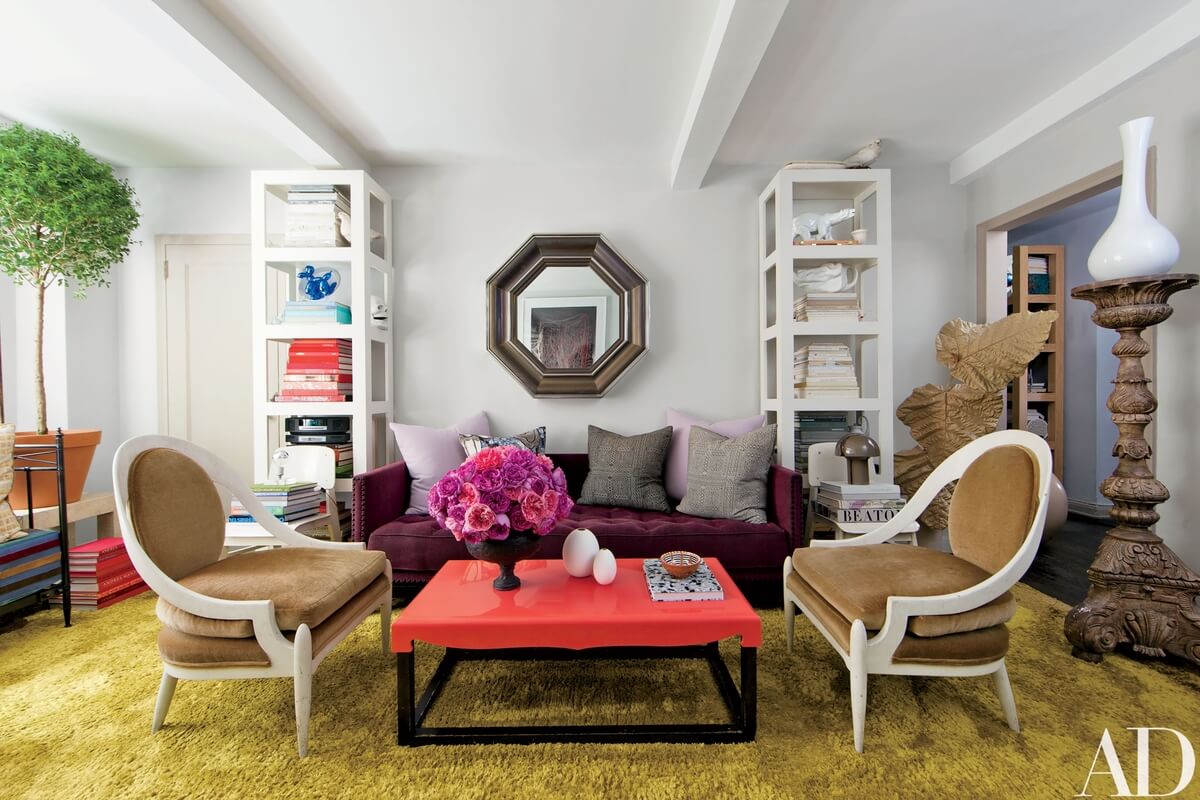 32. CASIRAGHI ARCHITECTURE D'INTÉRIOR
Casiraghi Architecture D'intérior belongs to the Italian-born and Paris-based Fabrizio Casiraghi. The creative has crafted an intoxicating body of work that manages to both respect and rewrite history: stores for high-end fashion brands, luxury eateries, and boutique hotels in jet-set locales.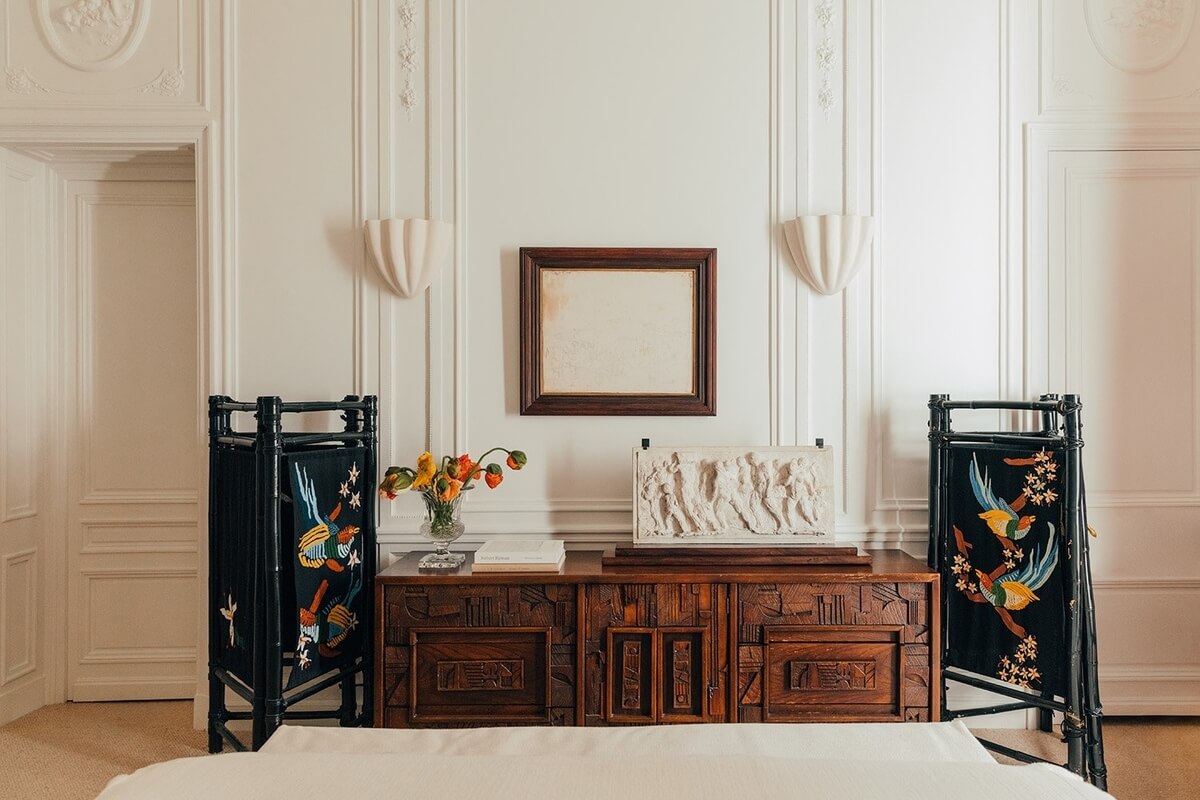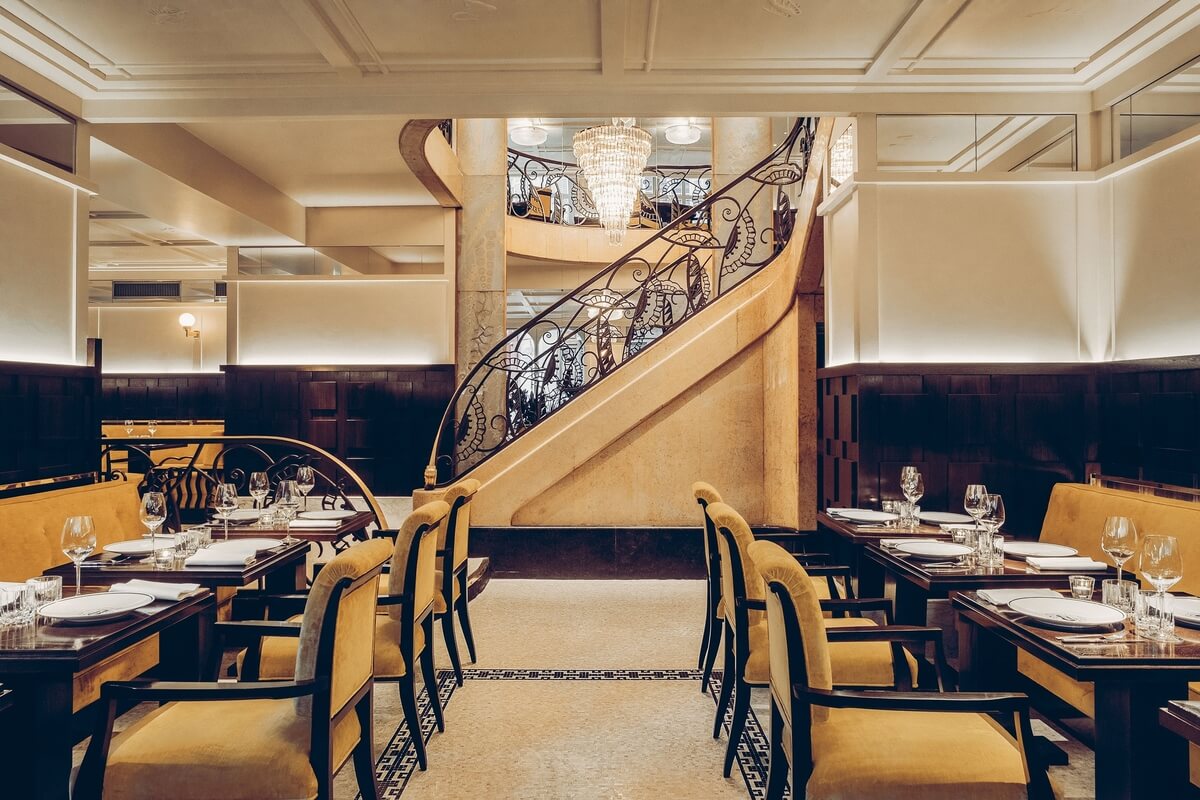 33. COMMUNE DESIGN
Commune Design, synonymous with community, is a Los Angeles-based design studio with a reputation for holistic work in architecture, interior design, graphic design, and product design.
The studio values the collective mind's strength, believing that authentic creativity and innovation come from collaboration.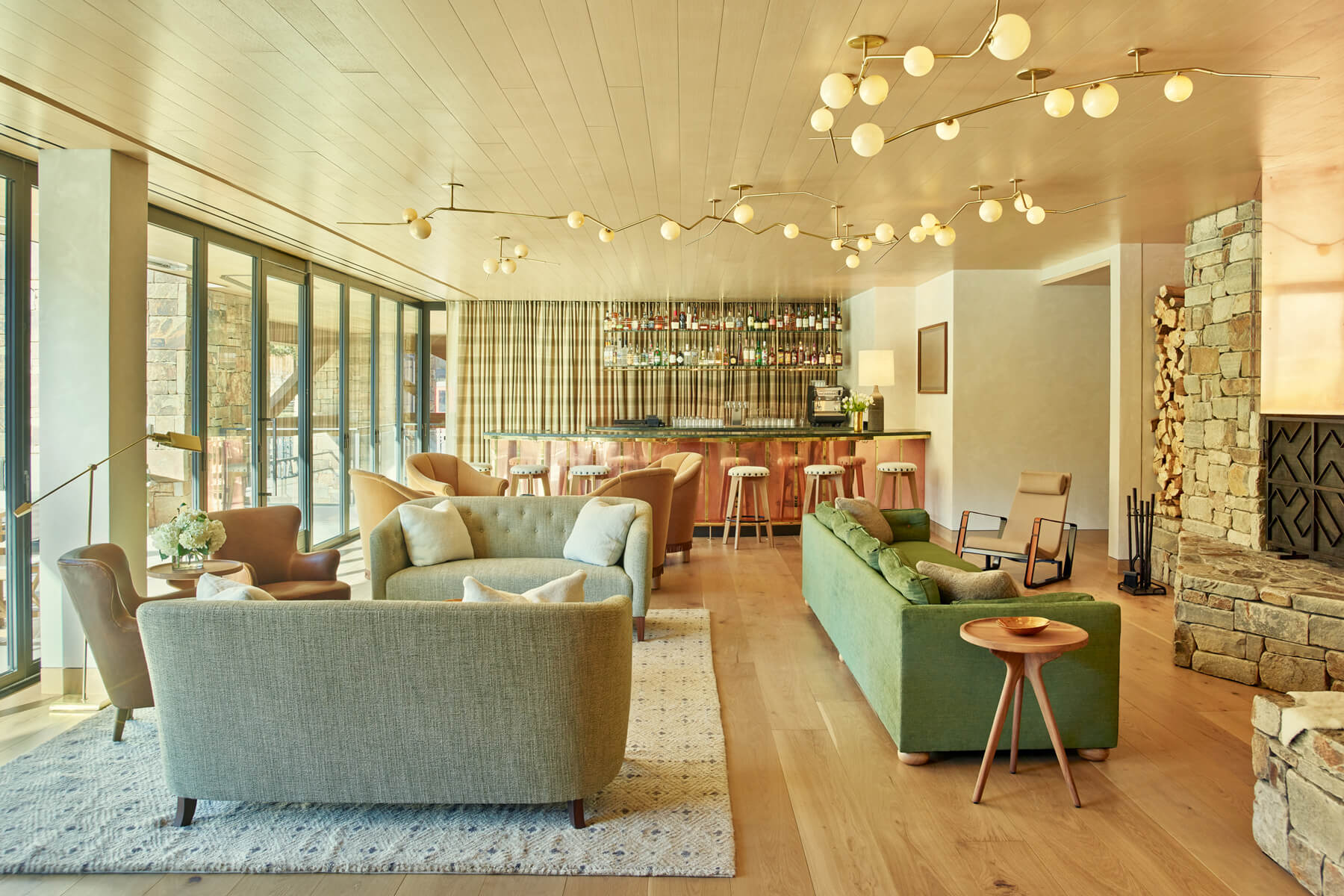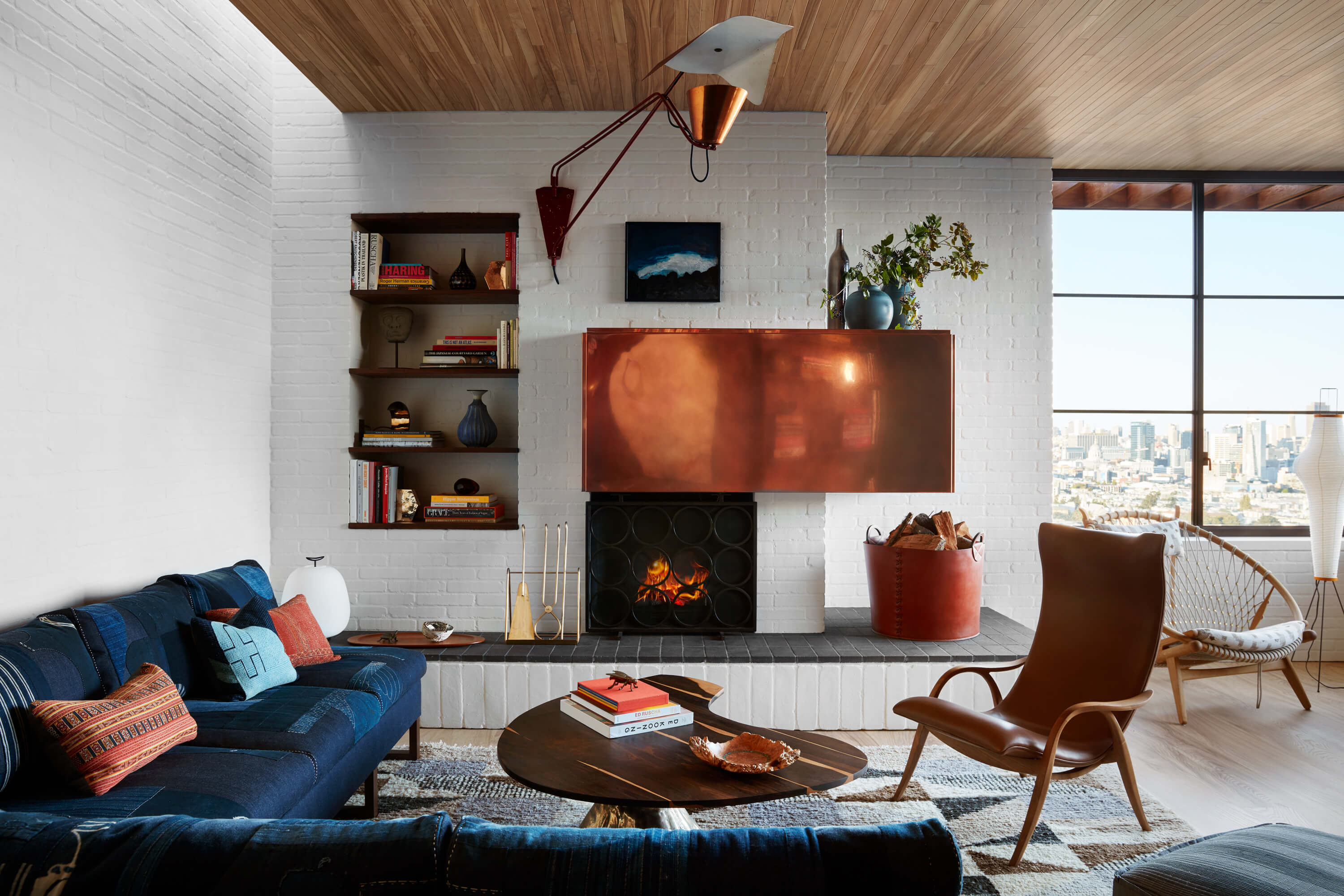 34. DAN FINK
Dan Fink is an interior designer based in New York City. He founded Dan Fink Studio in San Francisco and New York in 2010.
In both design and philosophy, Dan is interested in the harmonizing of dualities — the creative and academic; tradition and innovation; the natural and made world.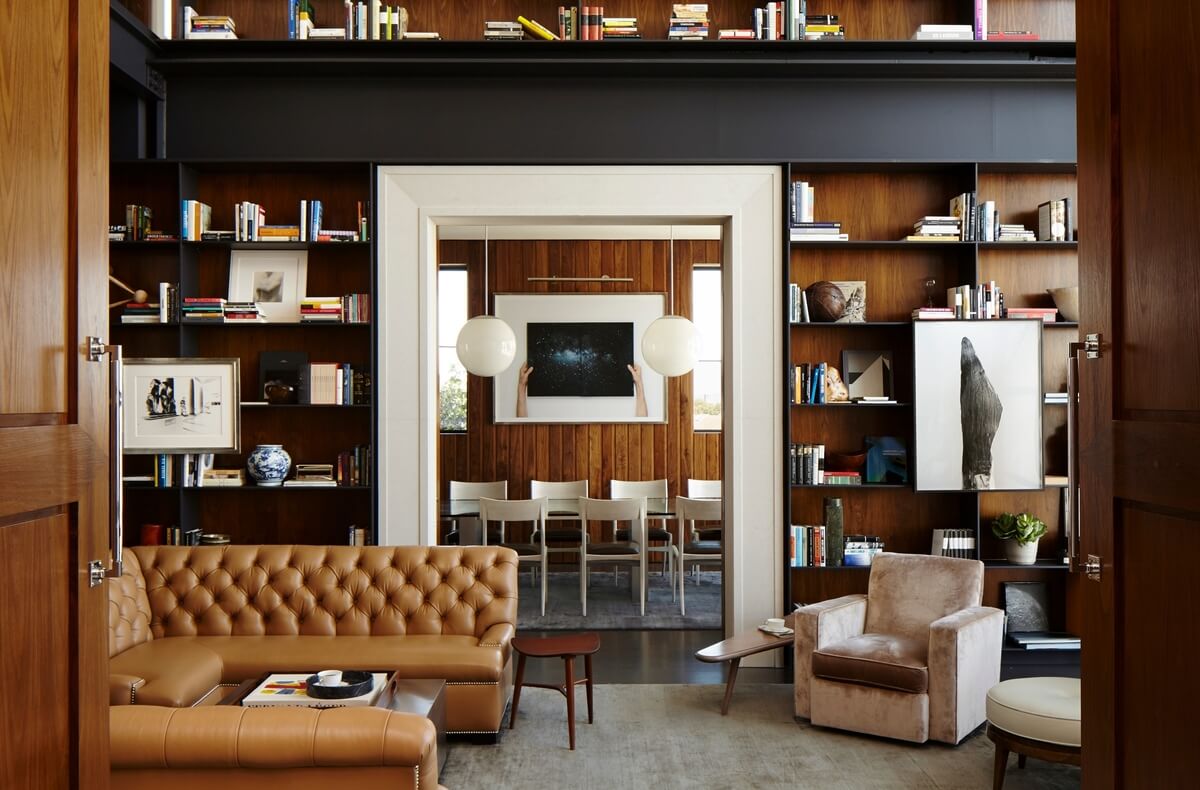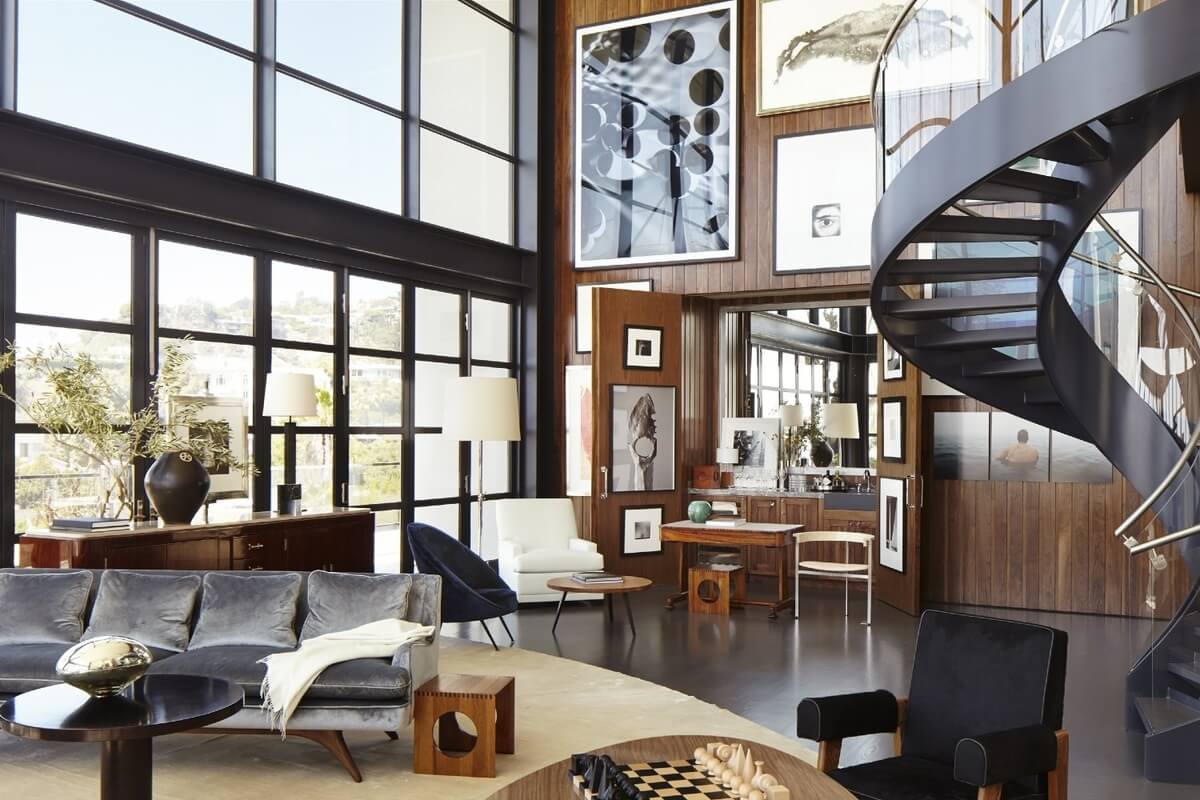 35. DARRYL CARTER INC.
Darryl Carter Inc.'s conviction is that any environment must be centered on the habitant's experience and lifestyle.
In both residential and commercial contexts. They are known for creating the most notified and sophisticated rooms with hot neutrals and vintage findings.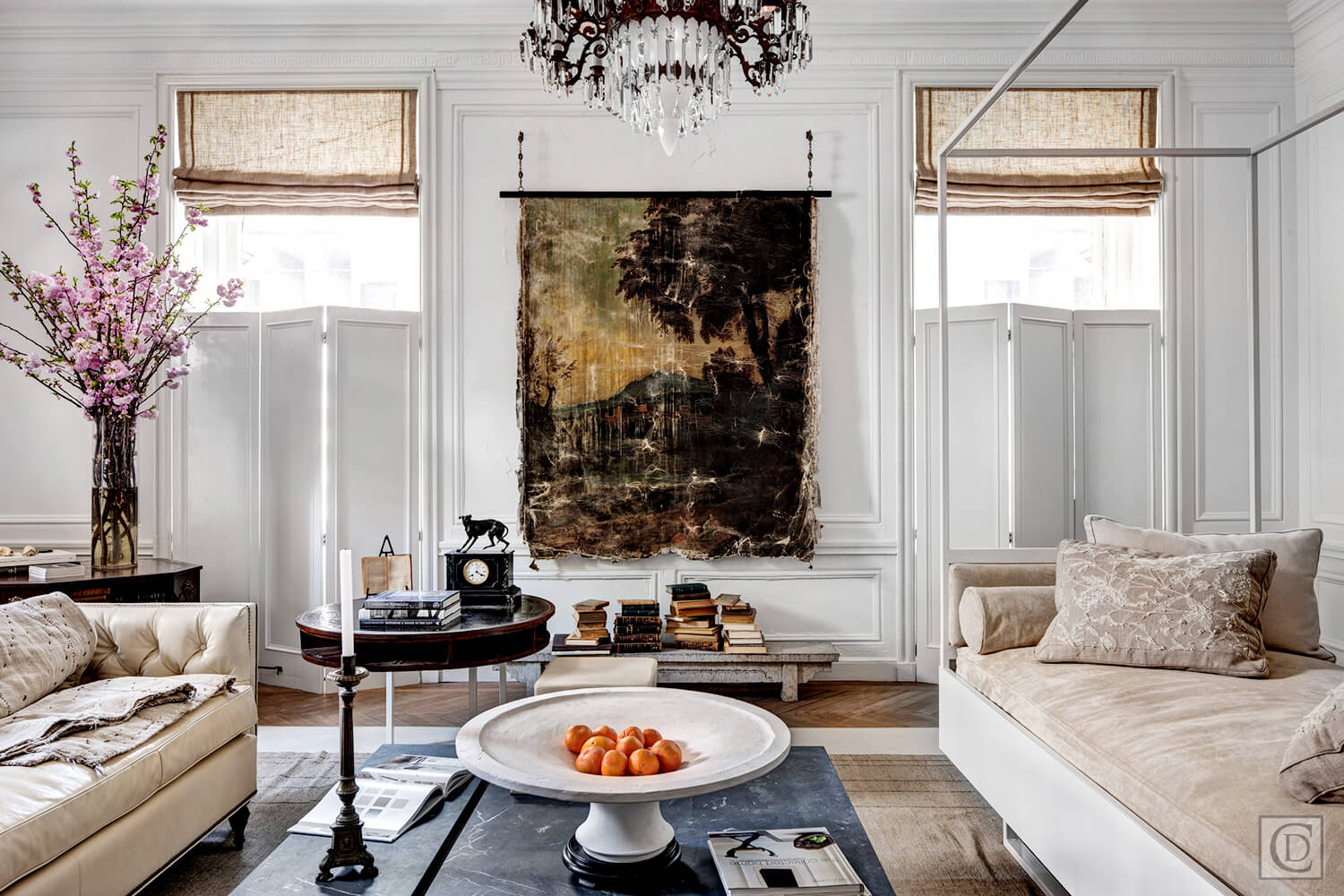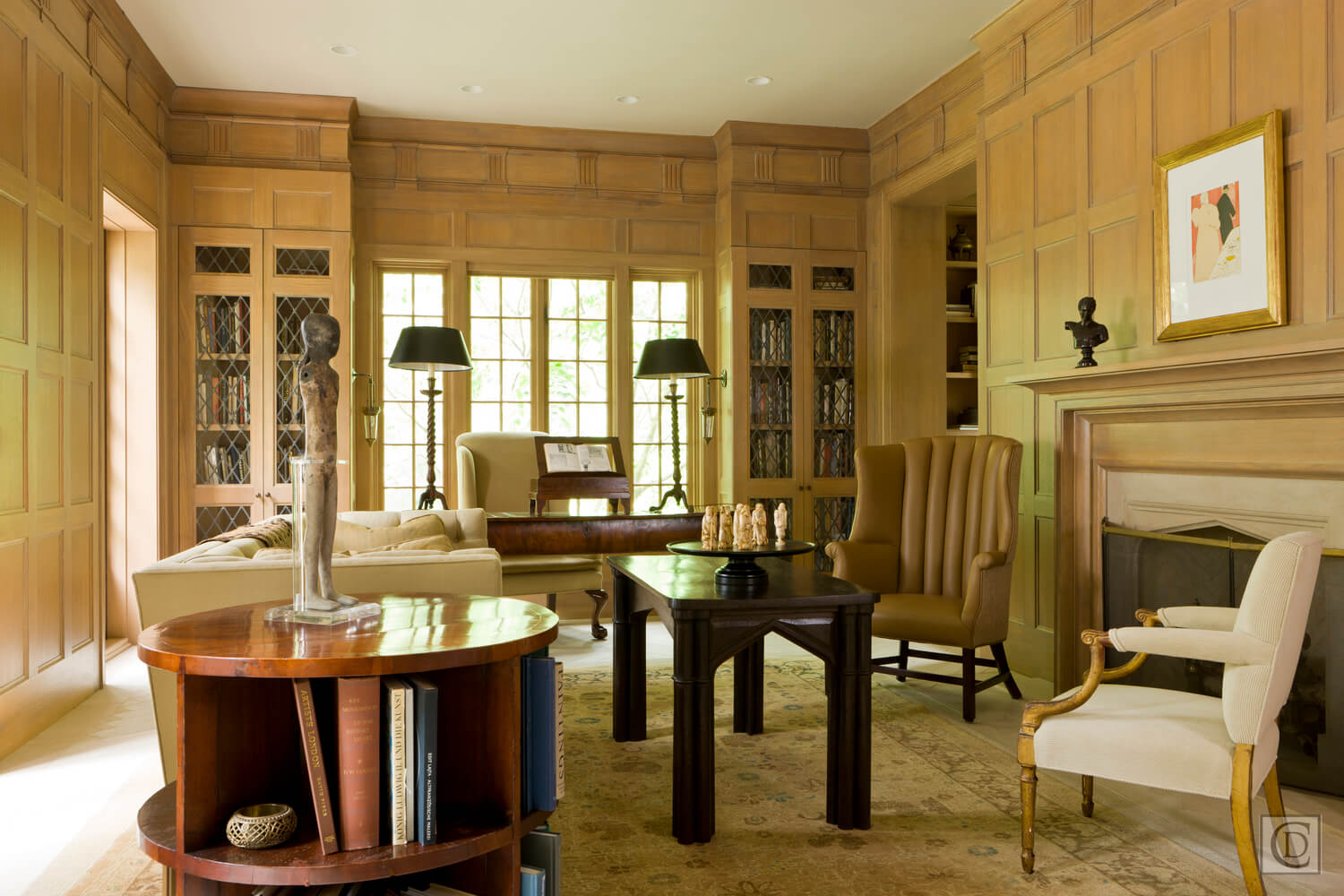 36. ELIZABETH ROBERTS ARCHITECTS
Elizabeth Roberts Architects is an architecture and design studio. The Studio is known for bringing out the original, and often historical, elements of each project, resulting in an aesthetic that reflects a relaxed air.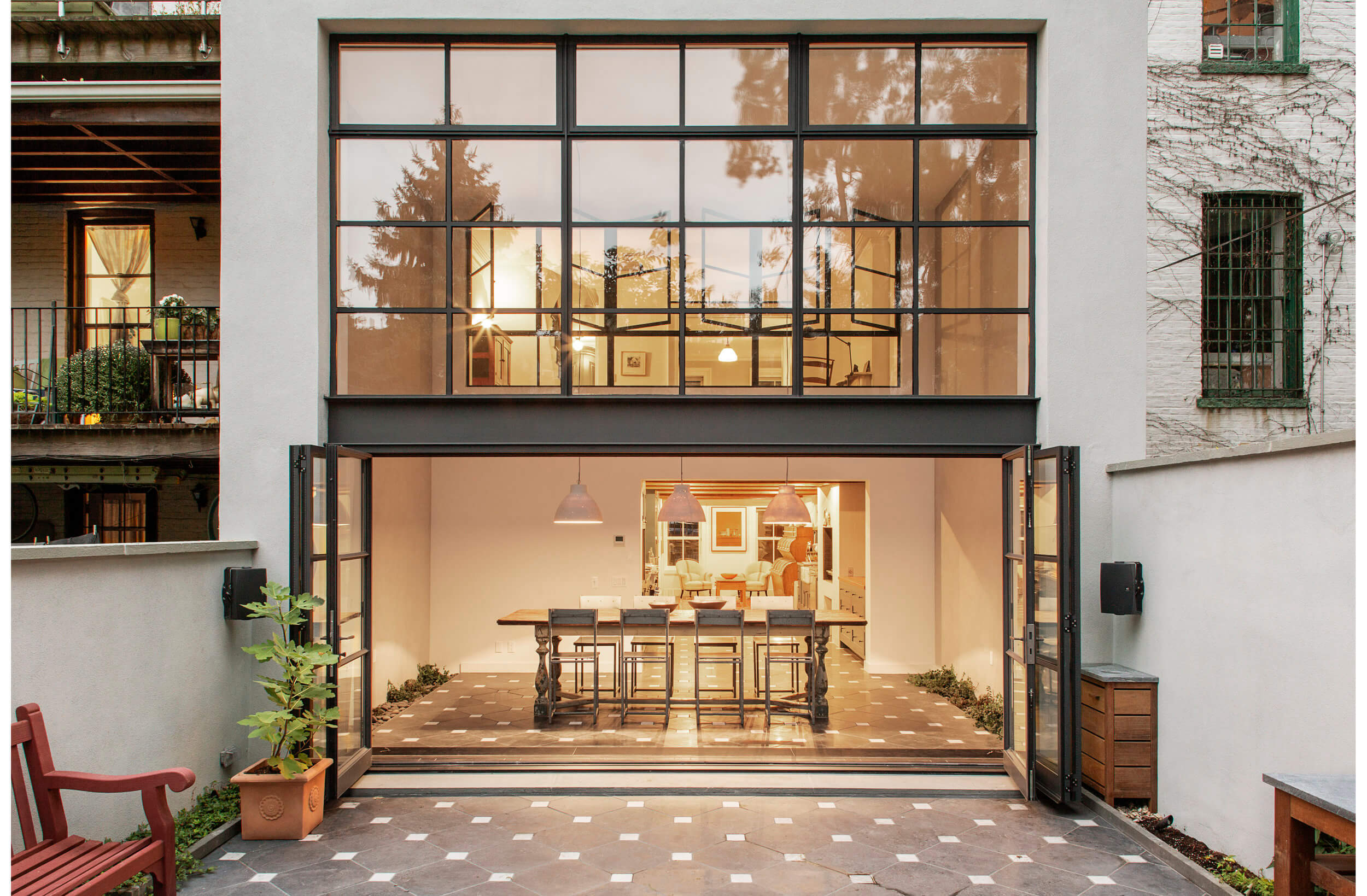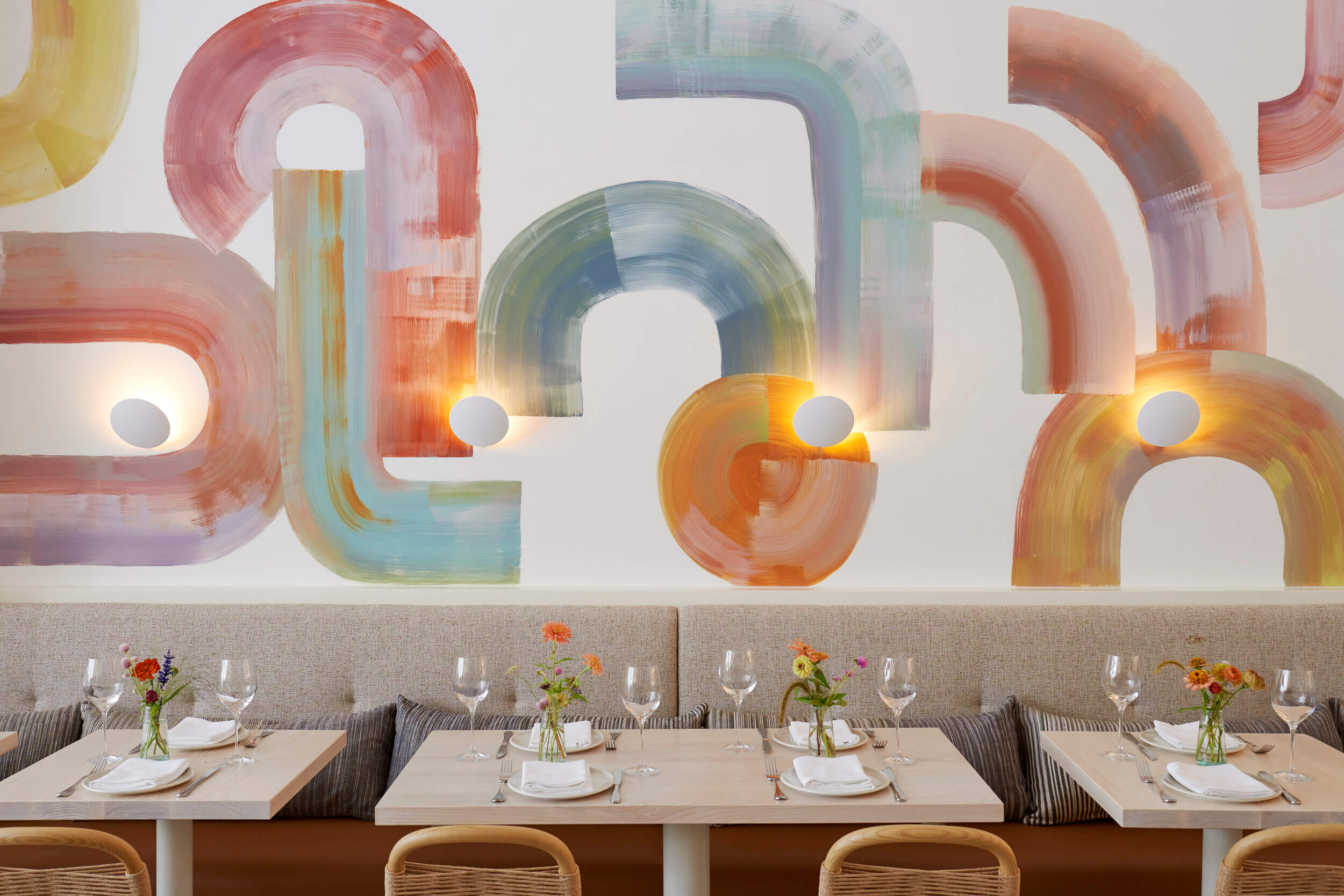 37. ENSAMBLE STUDIO
Ensamble Studio is a cross-functional team founded in 2000 and led by architects Antón García-Abril and Débora Mesa. Balancing imagination and reality, art and science, their work innovates typologies, technologies and methodologies to address issues as diverse as the construction of the landscape or the prefabrication of the house. From their early works –SGAE Headquarters, Hemeroscopium House or The Truffle in Spain– to their most recent –Ensamble Fabrica in Madrid and Ca'n Terra in Menorca, Spain–, every project makes space for experimentation aiming to advance their field. Currently, through their startup WoHo, they are invested in increasing the quality of architecture while making it more affordable by integrating offsite technologies.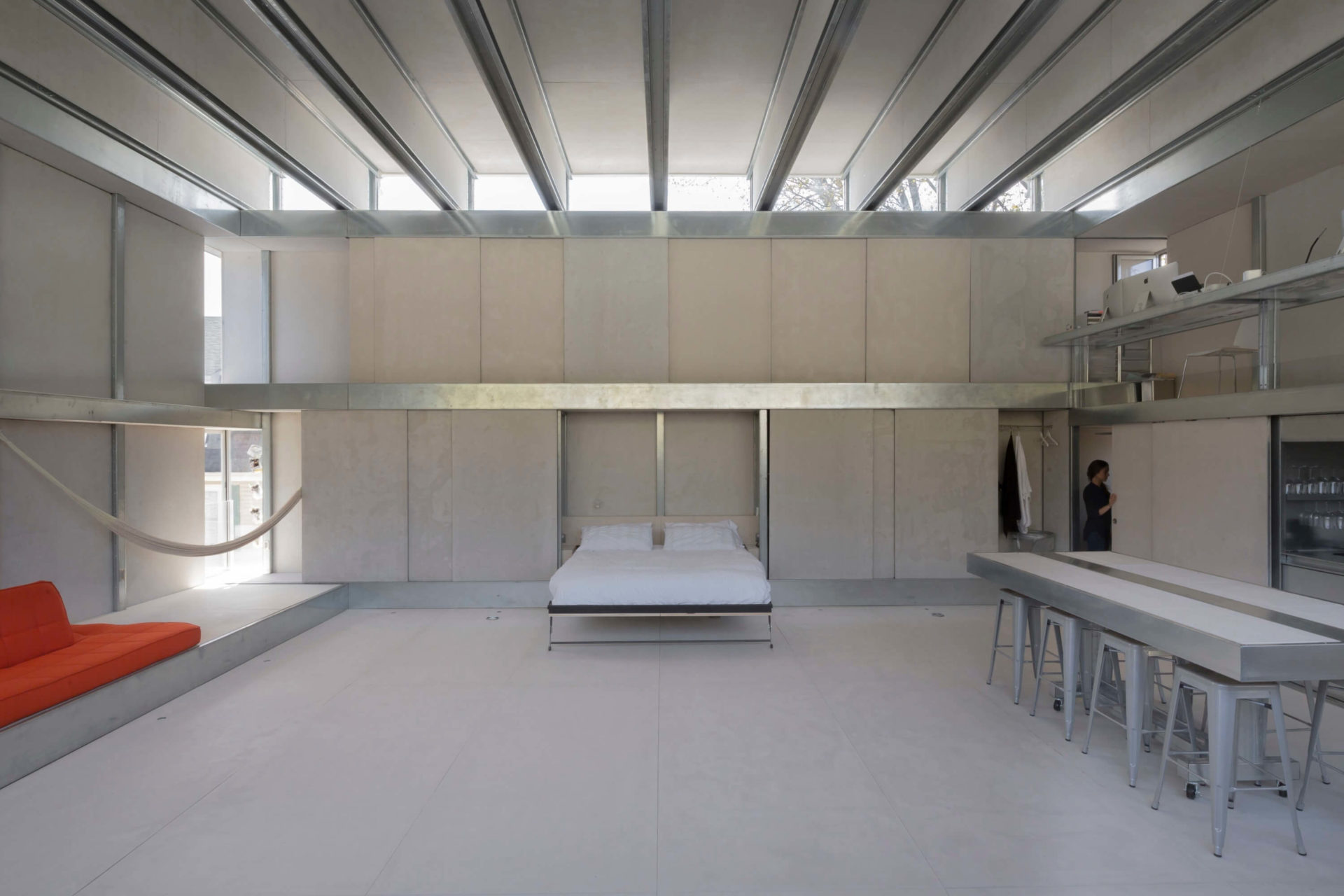 38. FRANK DE BIASI INTERIORS
Frank de Biasi is a prominent interior designer. Is known for his impeccable eye for bold color and international talent to his designs worldwide.
Clients appreciate his holistic approach to design – his awareness that the real value of a home lies not in its Instagram appeal, but the quality of the lives lived there.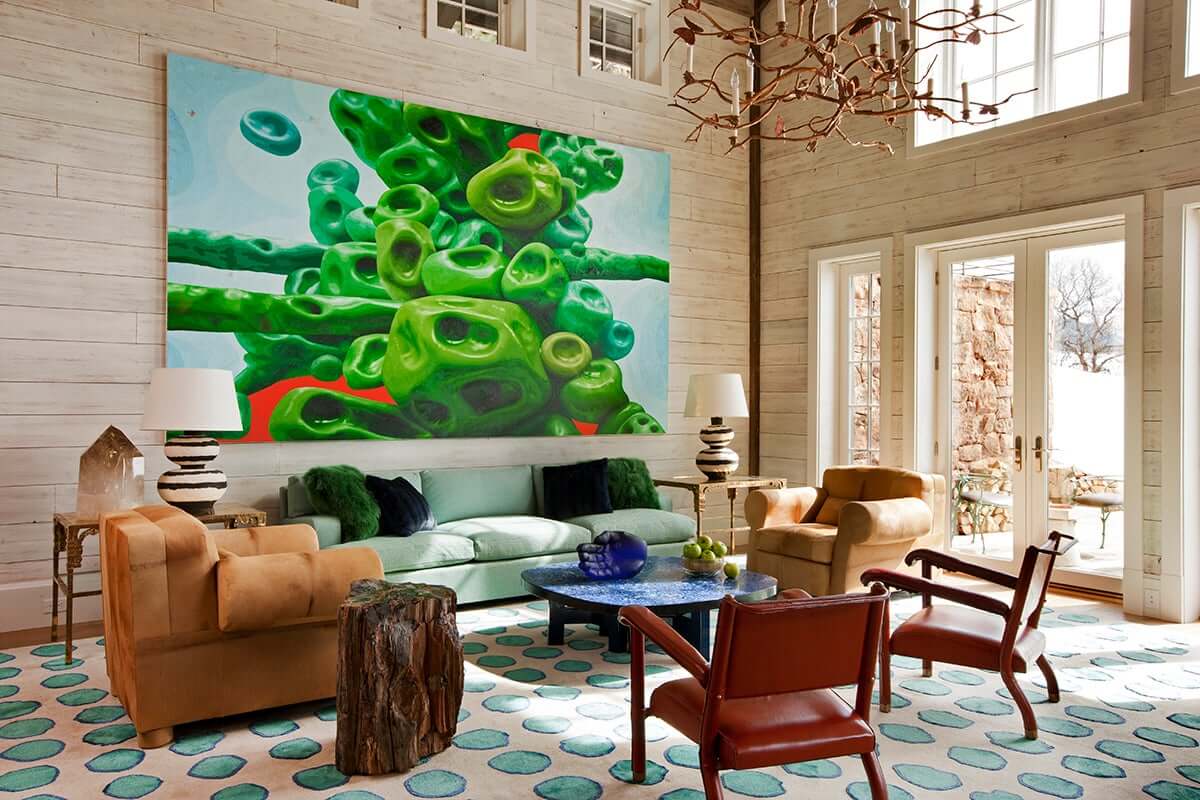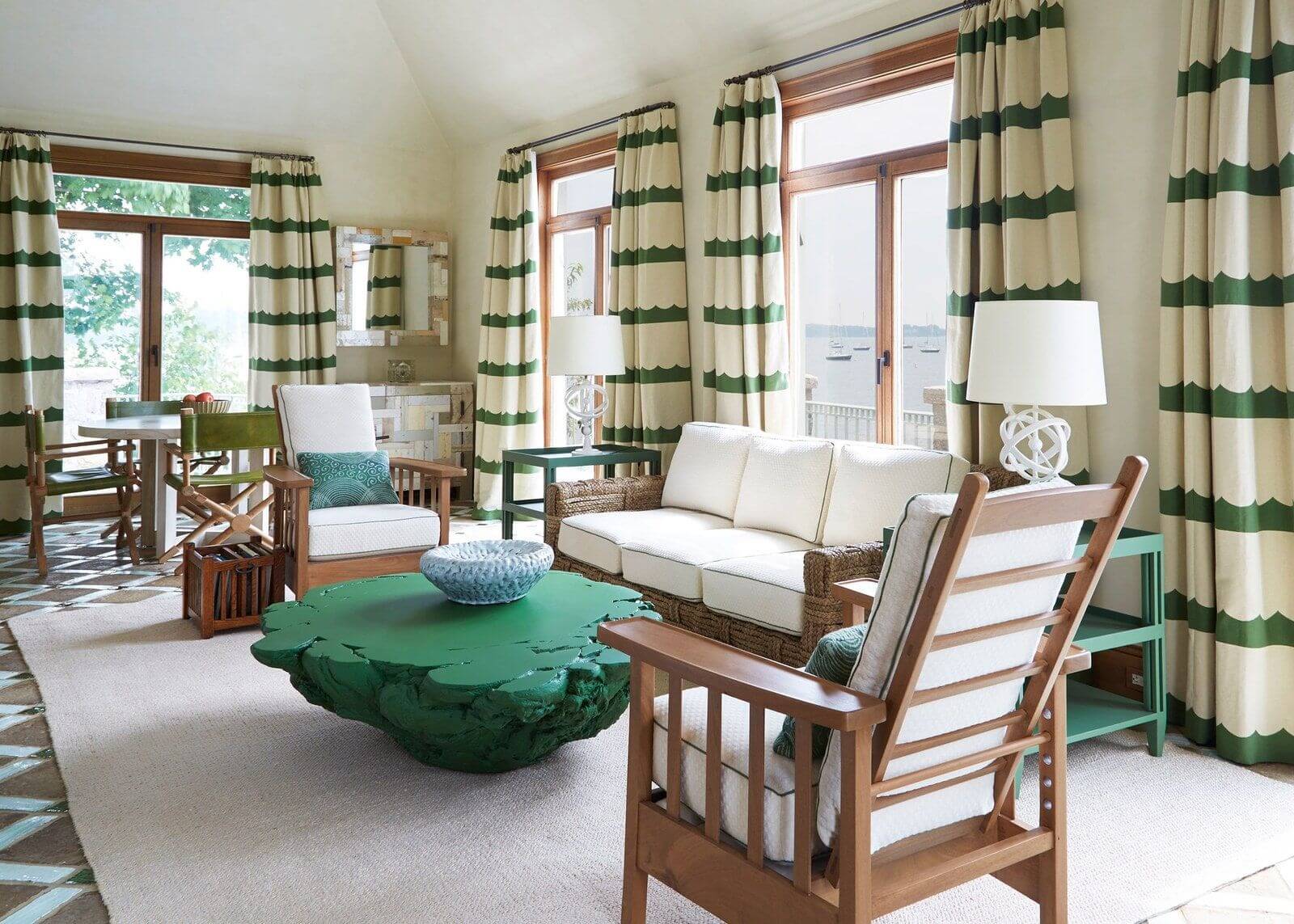 39. G.P. SCHAFER ARCHITECT
They believe that the virtues of old houses – their sense of history, comfort, elegant proportions, and details – can be achieved in a new home today.
Whether it is new buildings or renovations and restorations of historic houses, the goal of G.P. Schafer Architect is to take traditional architecture and transform it into a welcoming space that adapts to modern life.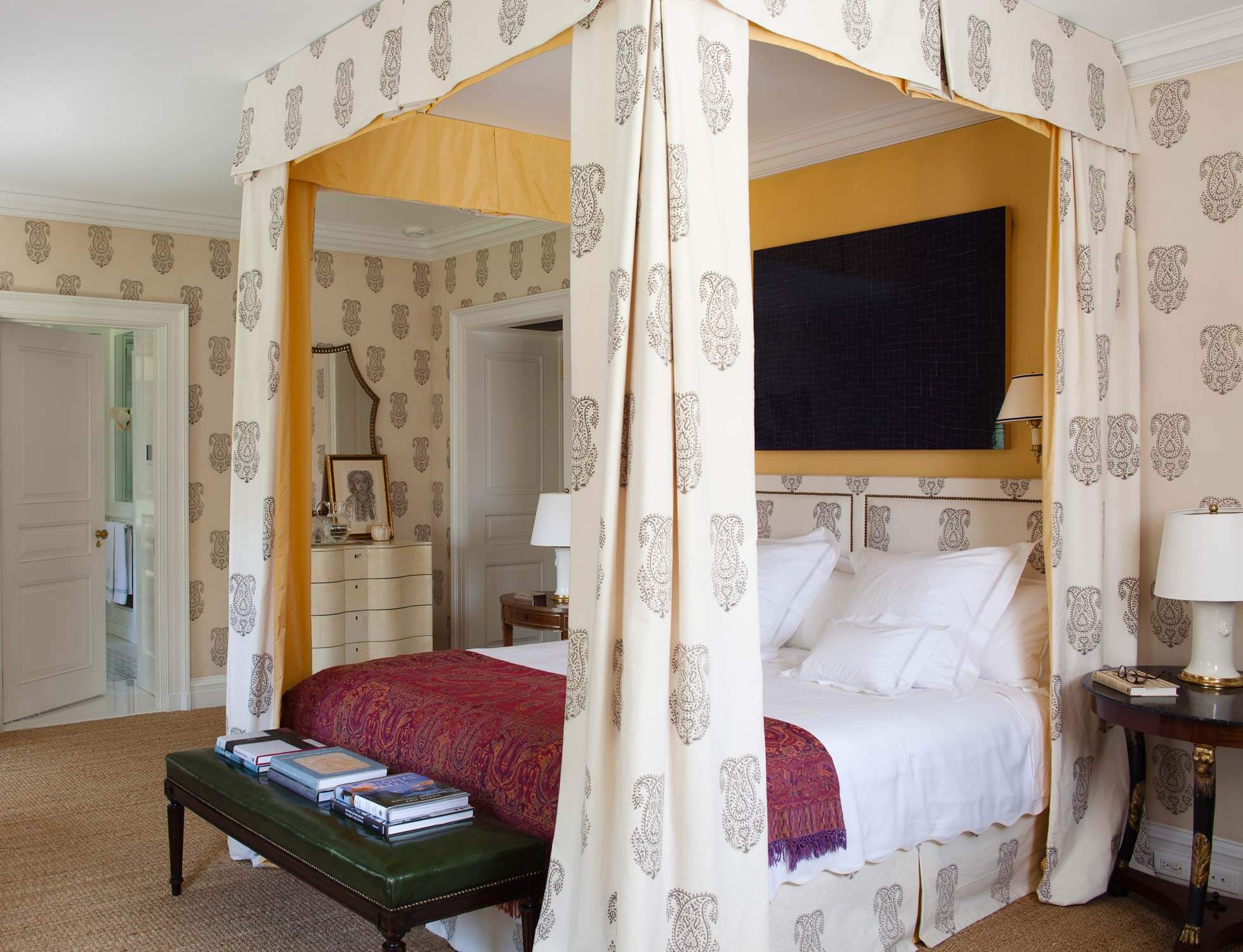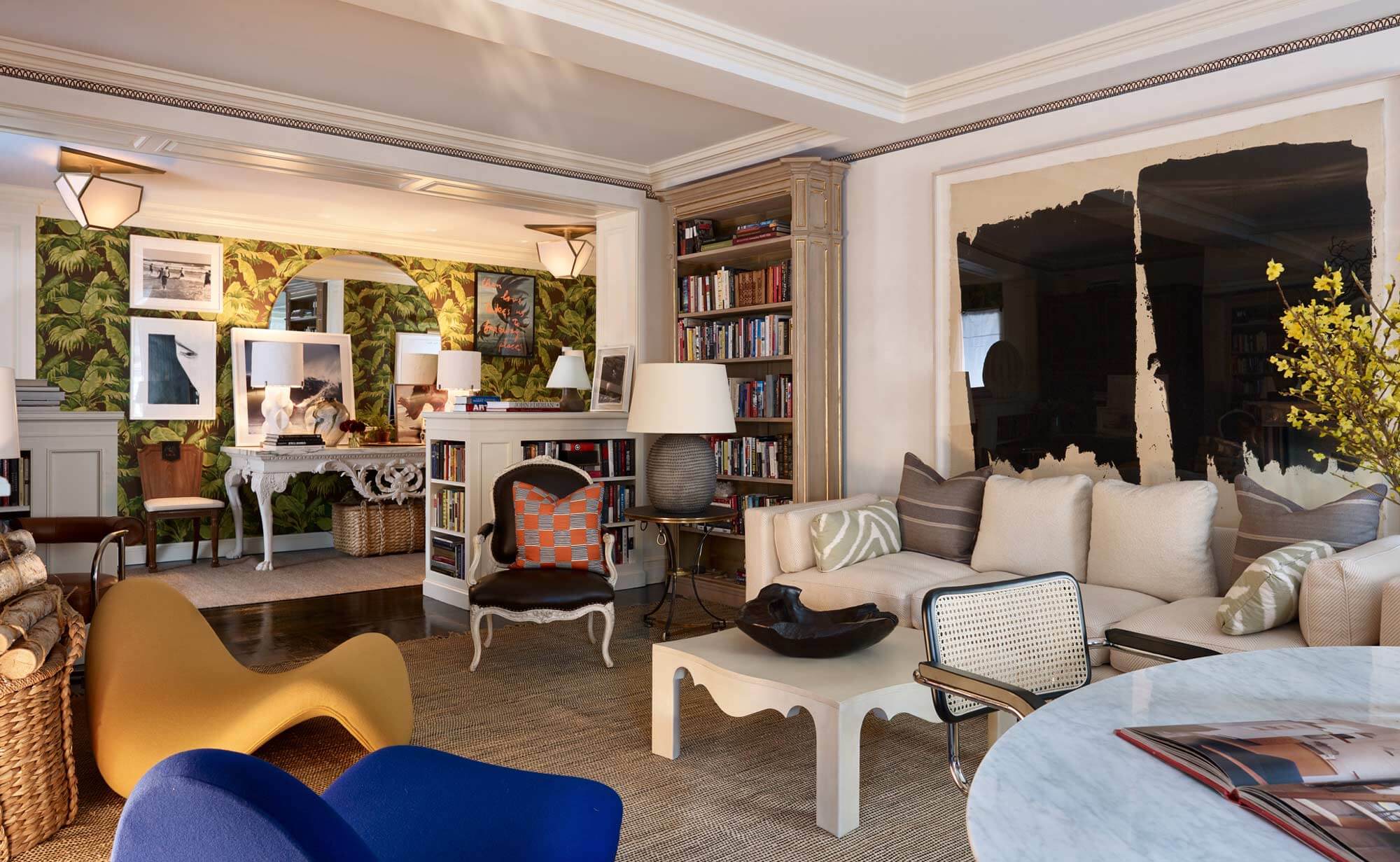 40. GACHOT
John and Christine Gachot founded the Gachot Studio. The Studio creates work with a refined aesthetic and a radical sense of place.
Simplicity, elegance, and acute attention to detail are the guiding values. Each project is treated as a unique expression.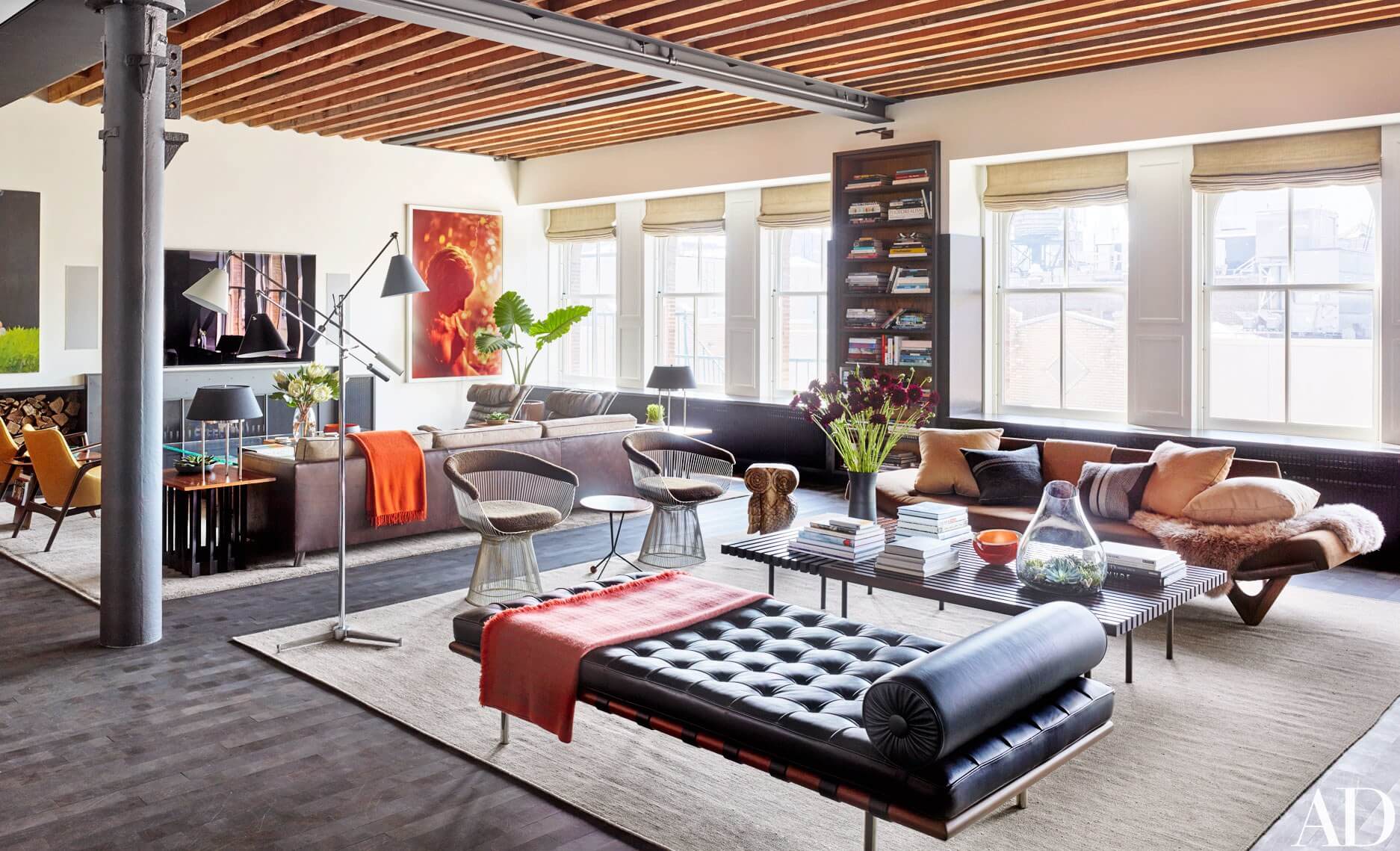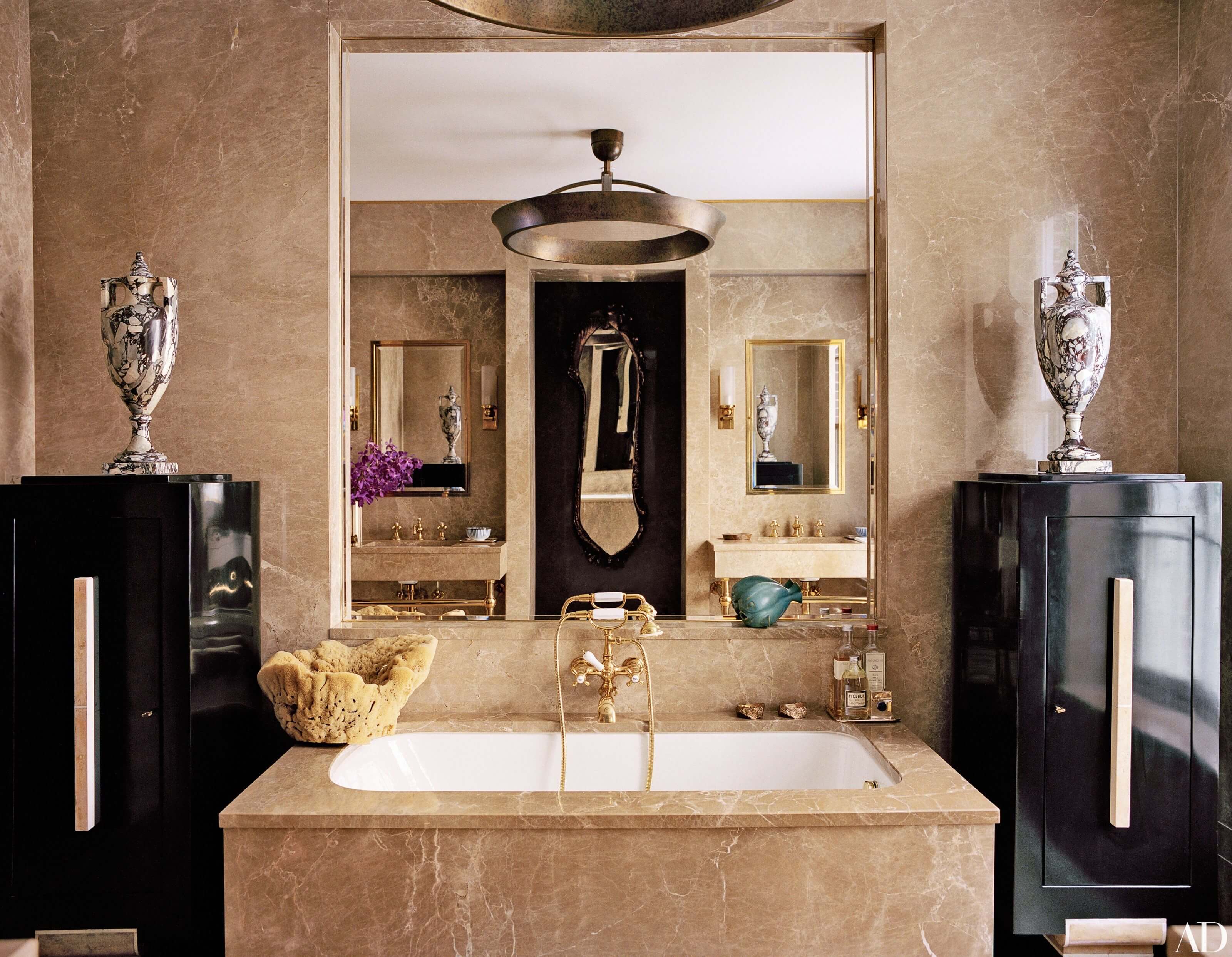 41. JEFFREY BILHUBER
Jeffrey Bilhuber has a perspective that gives a new life to tradition with an understanding of modern sensibilities.
He blends periods and design ideas with a confident and instinctive style whose rules are apparent: practicality and pure beauty.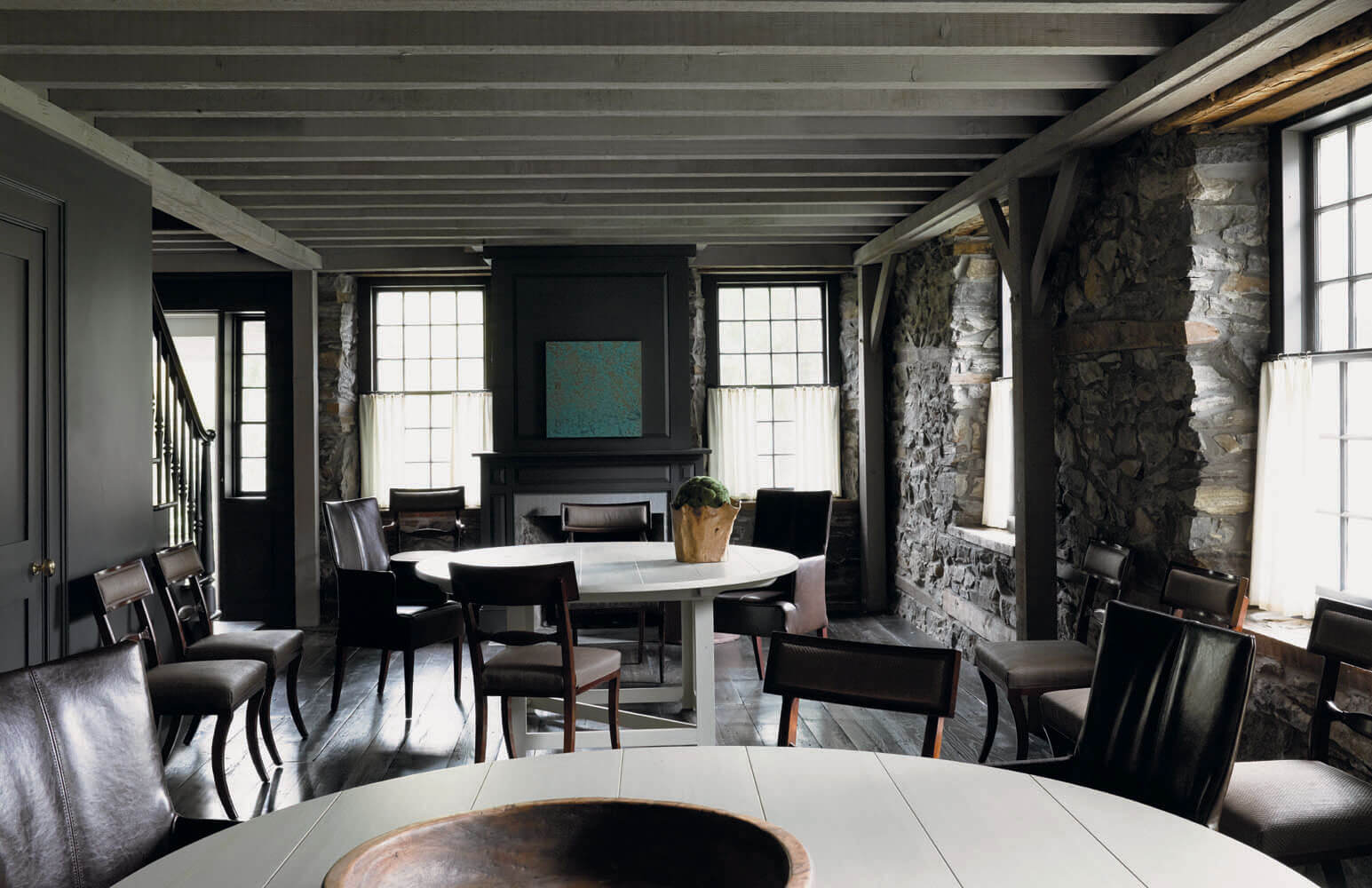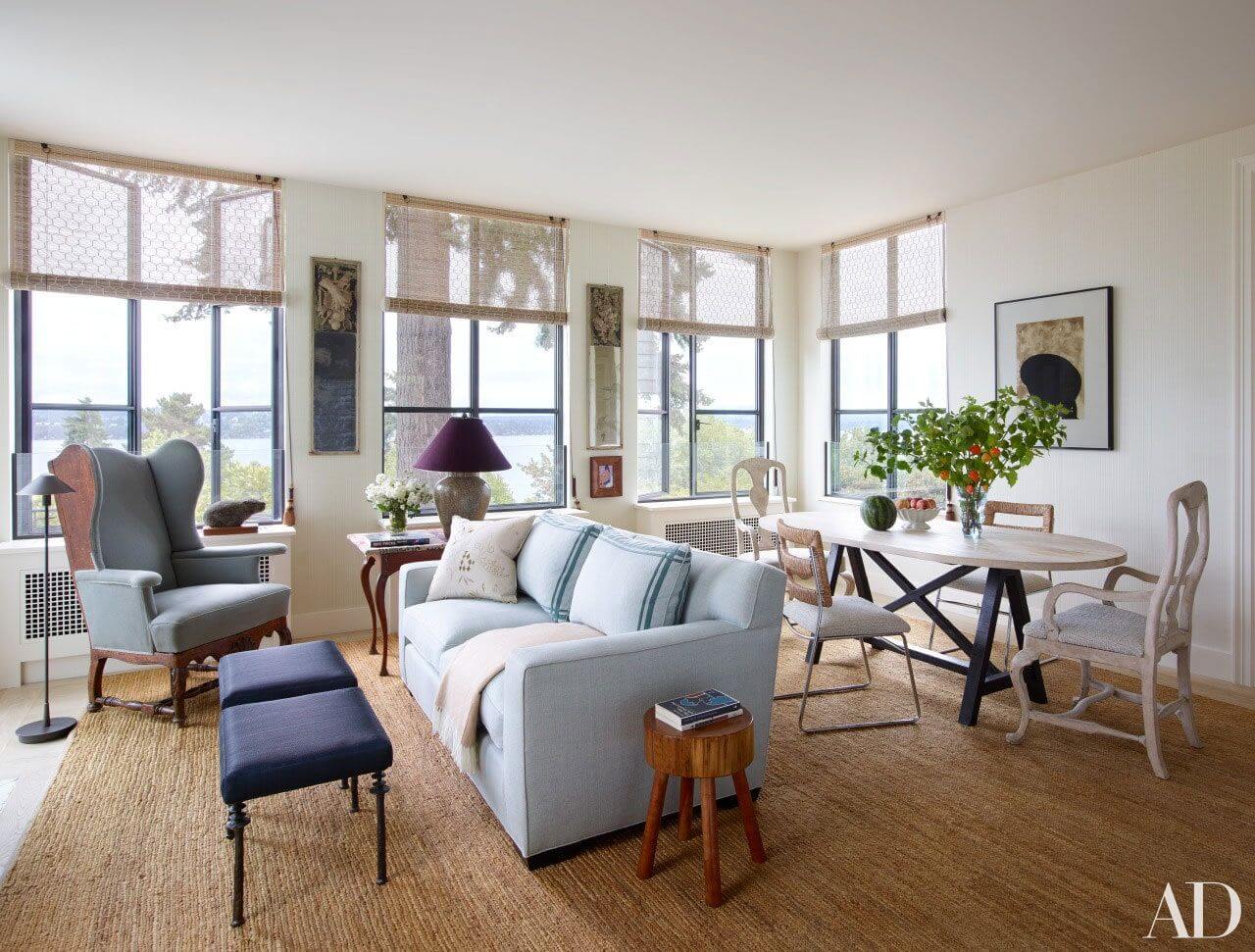 42. JOSEPH DIRAND ARCHITECTURE
Joseph Dirand has been sharpening his eye since childhood. He can see a rare quality.
He is sensitive to how light touches relief and flat surfaces, analyzes the structure, notes the smallest details, observes the abundance of characteristics of a material, and appreciates a color's rectitude.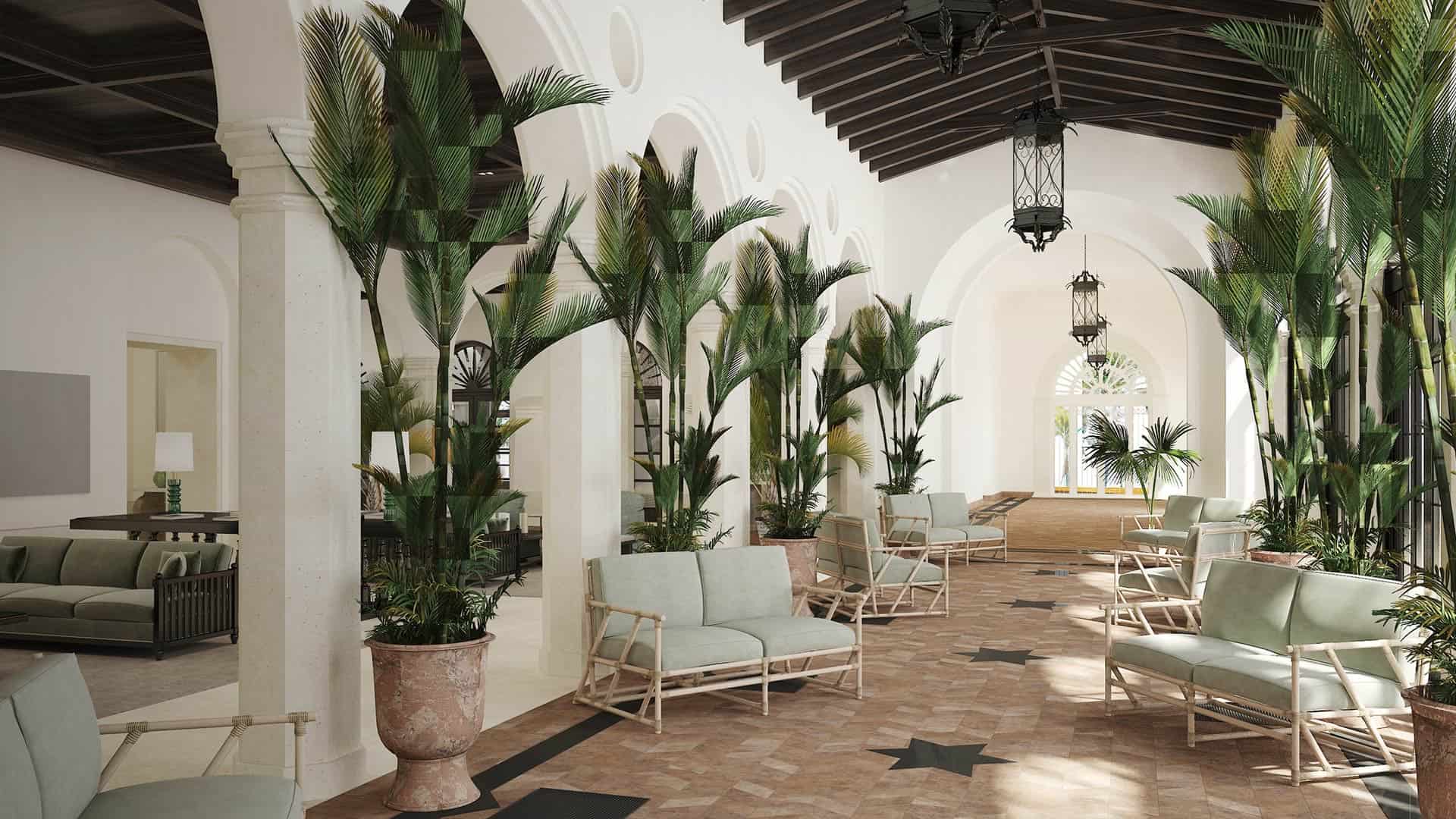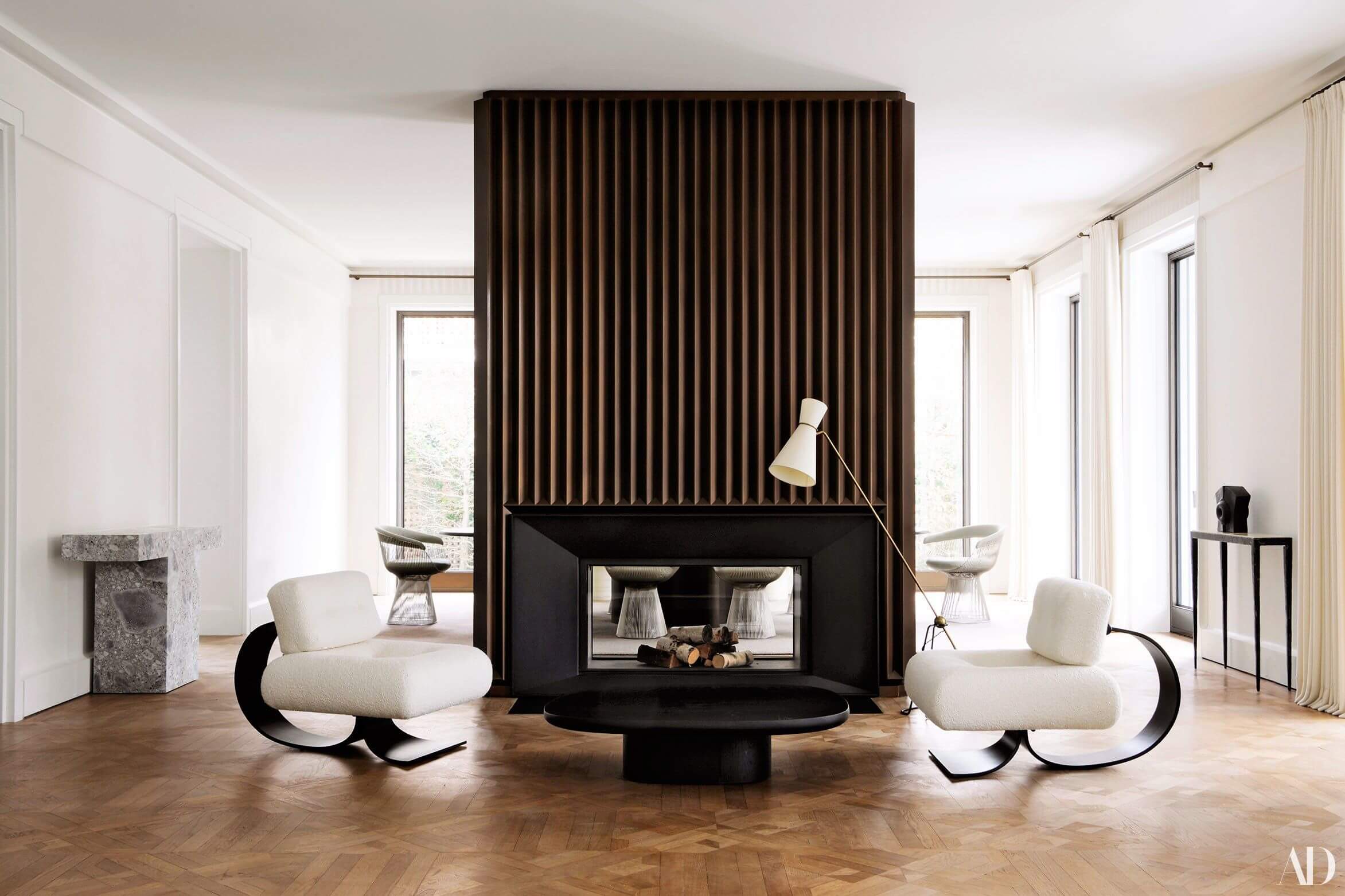 43. JOY MOYLER INTERIORS
The goal of Joy Moyler Interiors is to add value to each project in the most beautiful way.
The influences of textiles, color, depth, and pattern infiltrate into projects that sculpt their place. They are marked with details made to measure, often found in haute couture and men's haberdashery.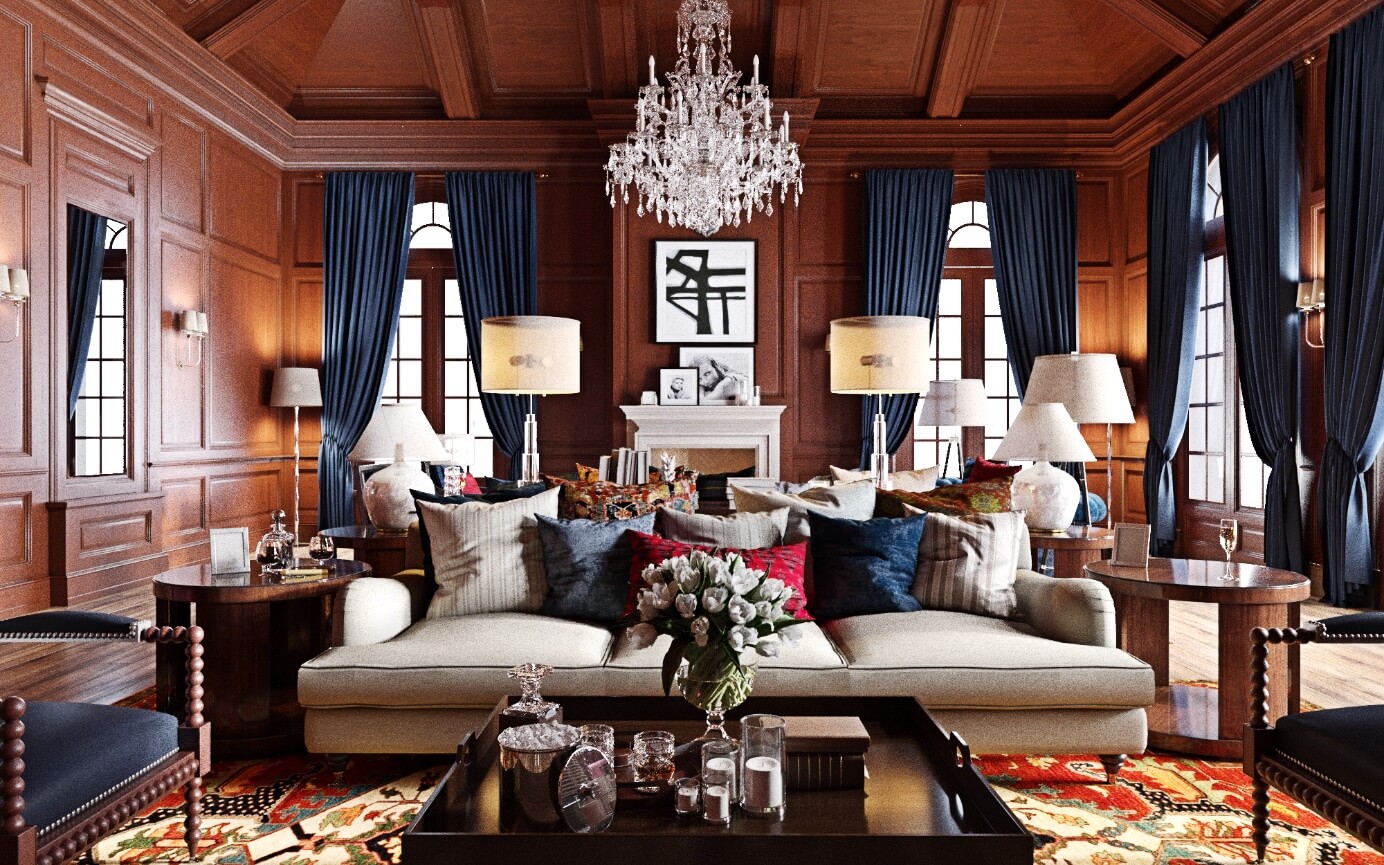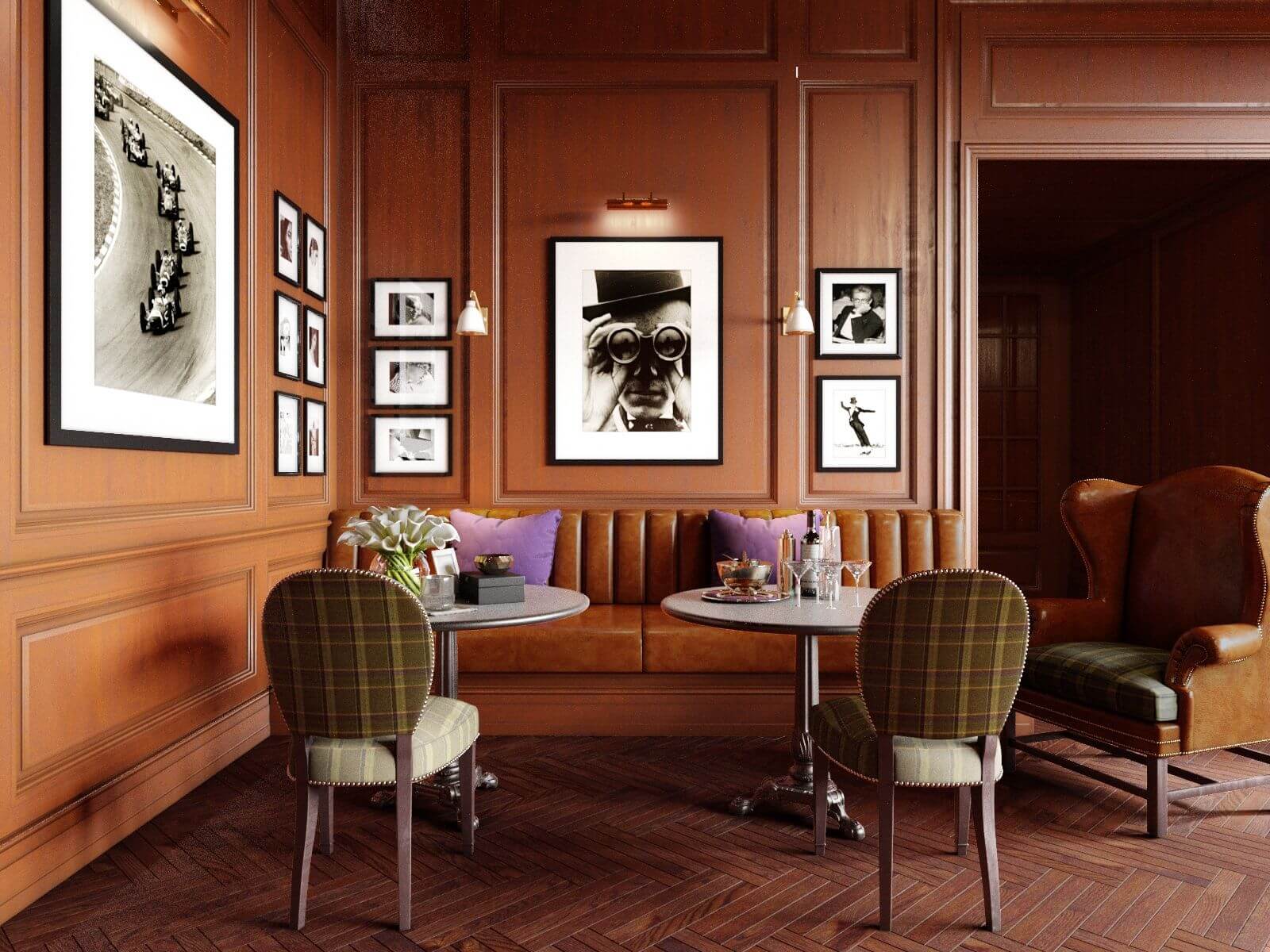 44. LAPLACE
Founded in 2004 by Luis Laplace and Christophe Comoy, Laplace has developed an international clientele sensitive to high-end design and execution.
Through the excellent use of space and light, design concept based on local cultures and traditions, selection of materials and colors, and passion for art and craftsmanship, Laplace combines modern simplicity with great elegance.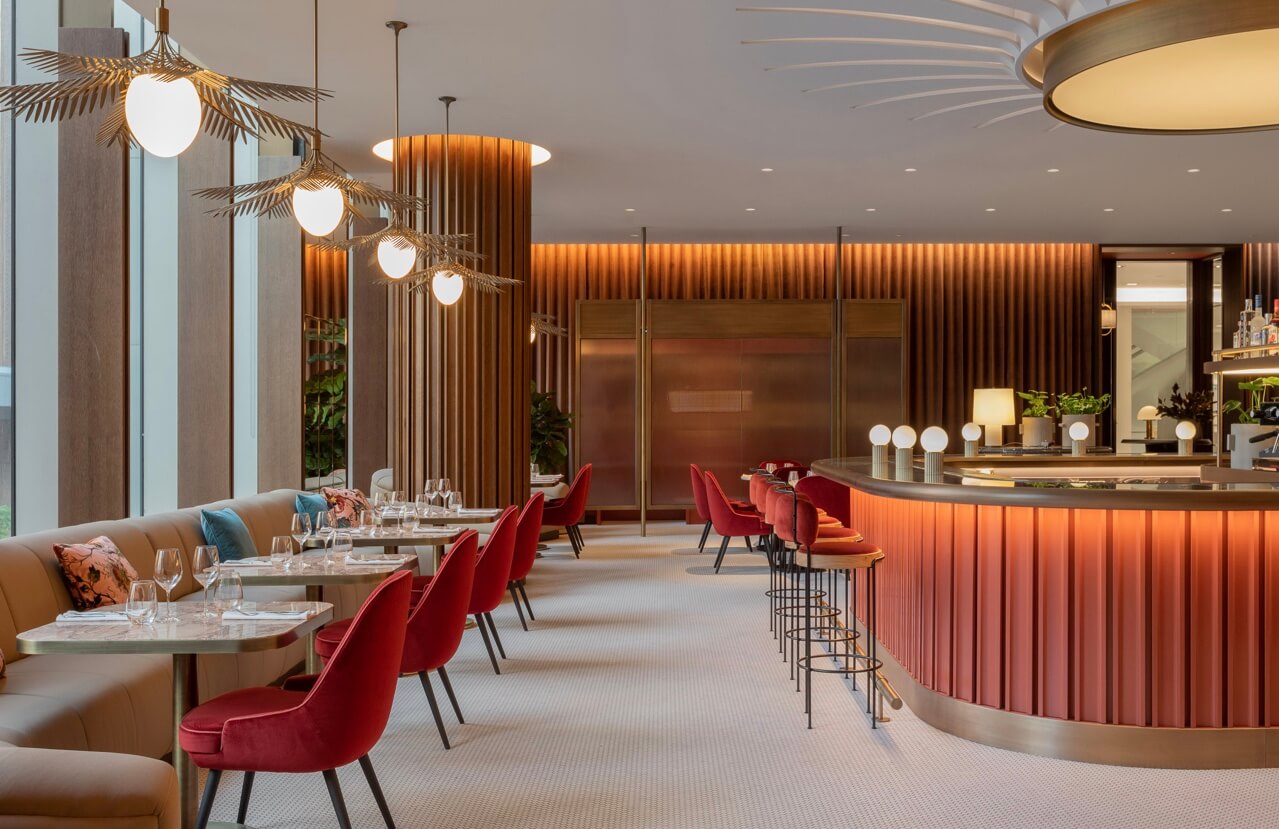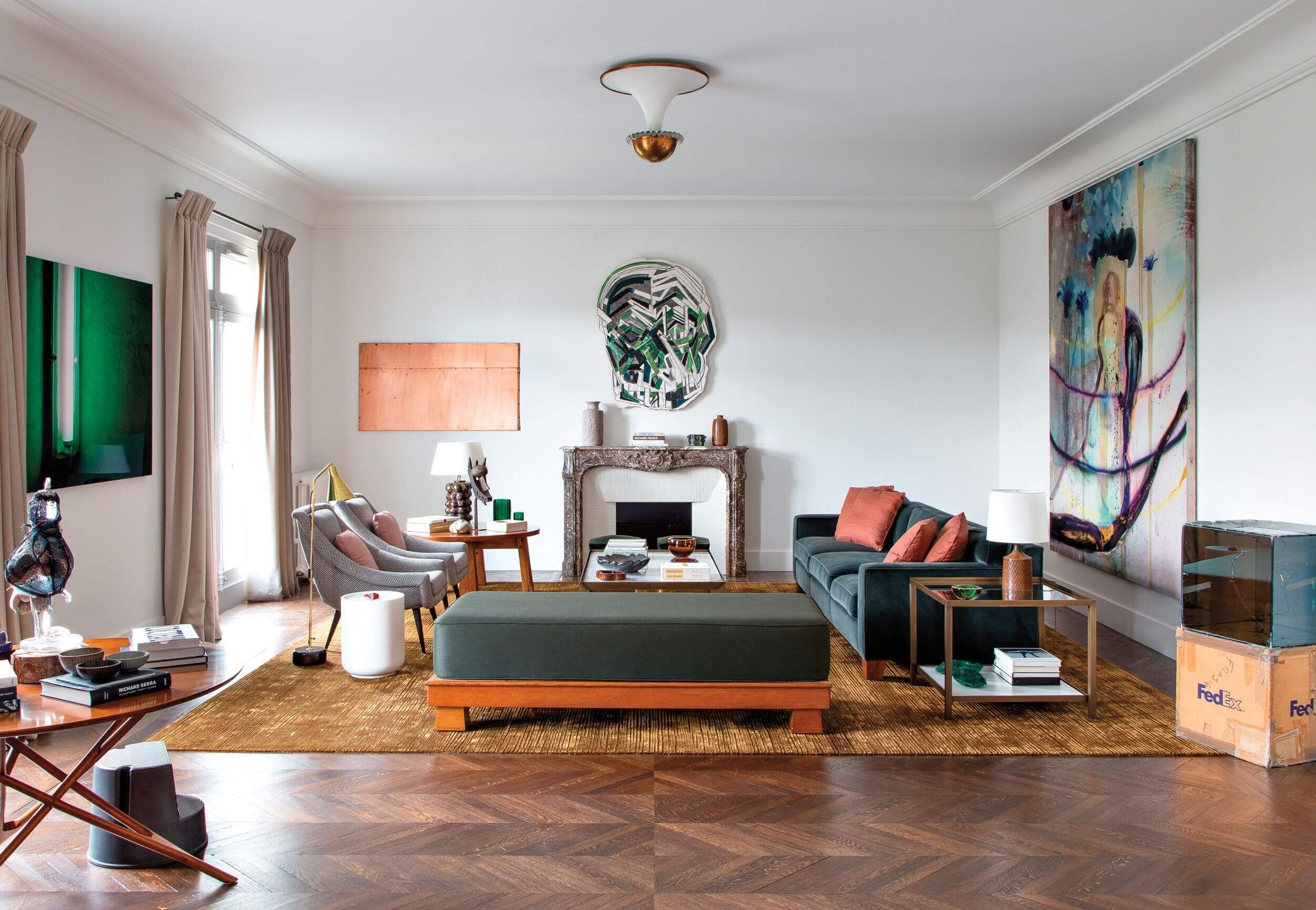 45. LEYDEN LEWIS DESIGN STUDIO
Leyden Lewis Design Studio is a company that creates poetic and culturally sensitive spaces and furniture around the world.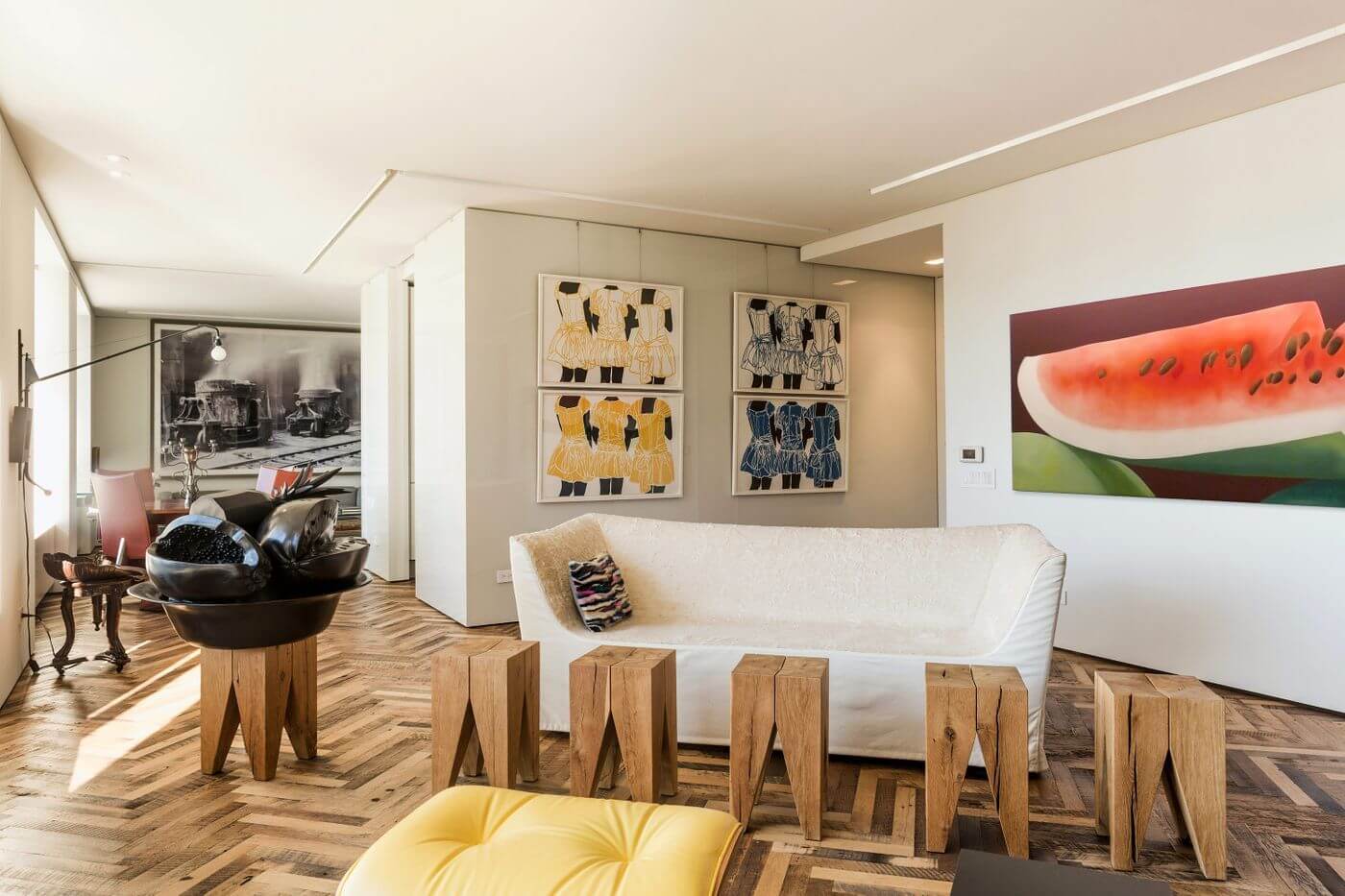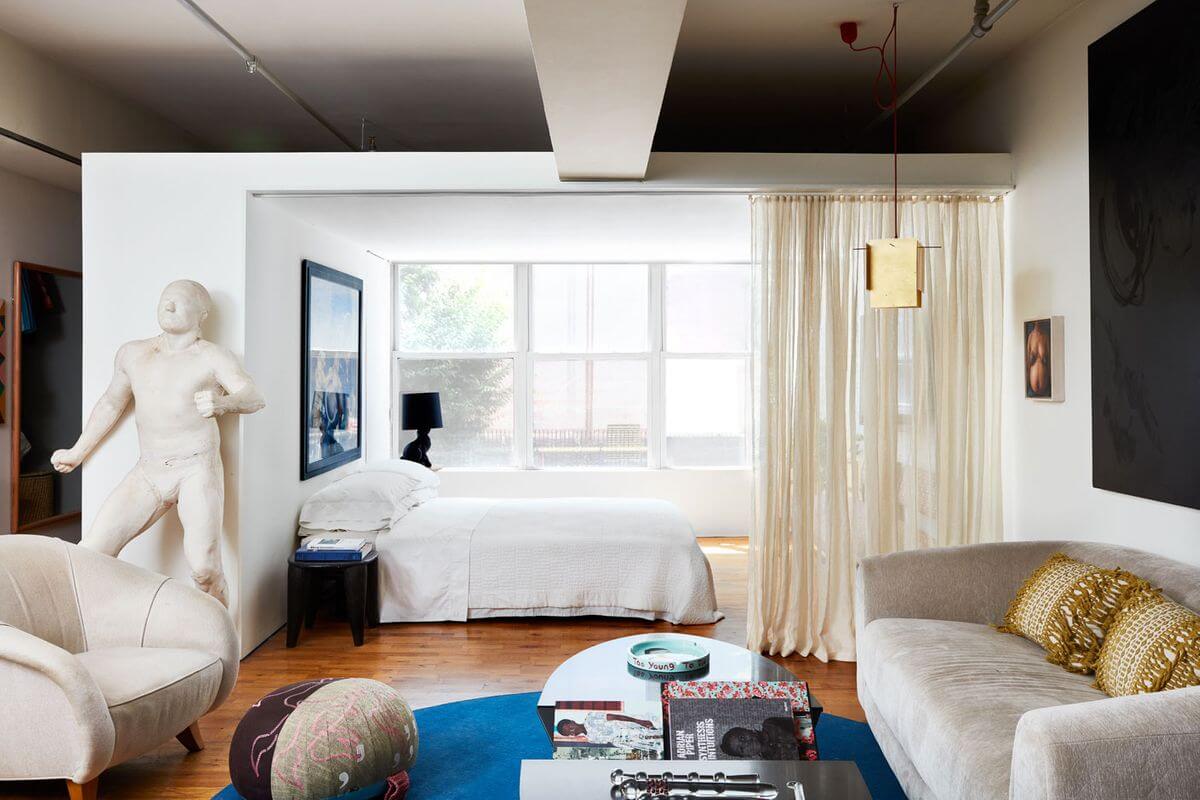 46. MADISON COX ASSOCIATES
Madison Cox is a landscape gardener. In all his projects, he strives to create harmony and order and a feeling of retreat.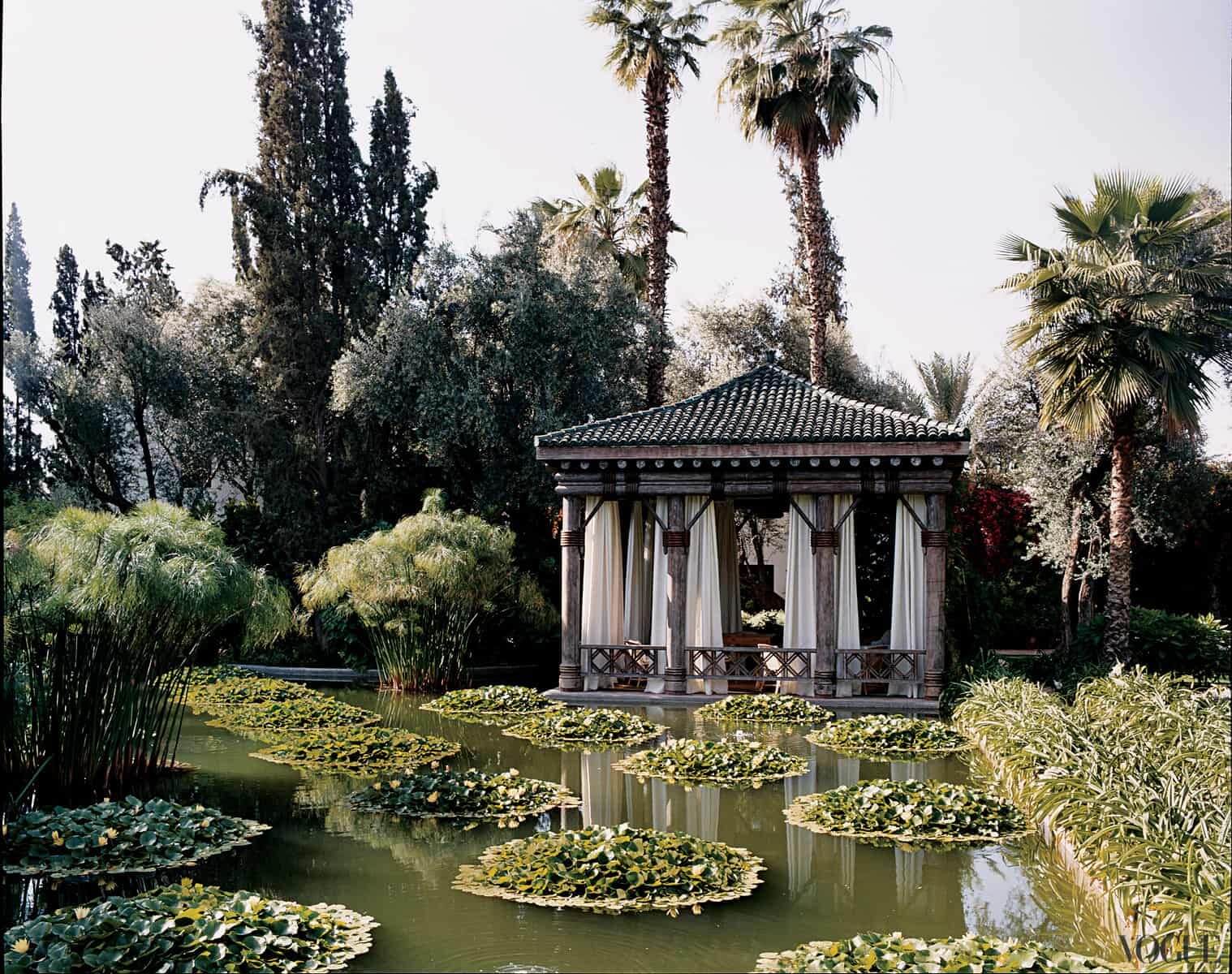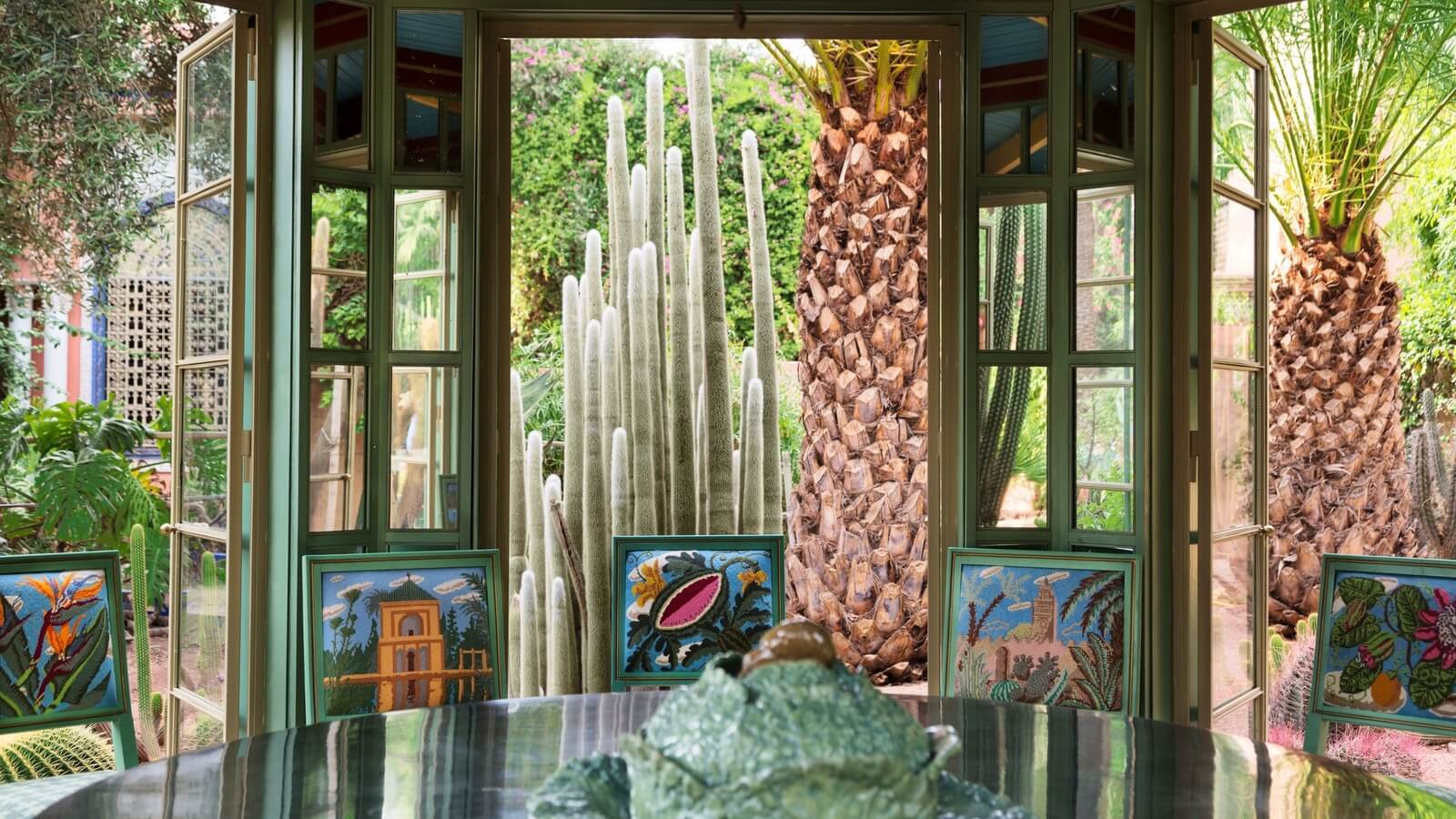 47. MARK D. SIKES
Mark D. Sikes is an esteemed designer and work on projects throughout the United States. He is known for all American sensibilities and a new conception of classical aesthetics.
Mark has a talent for creating beautiful, timeless interiors that embody an interior/exterior lifestyle.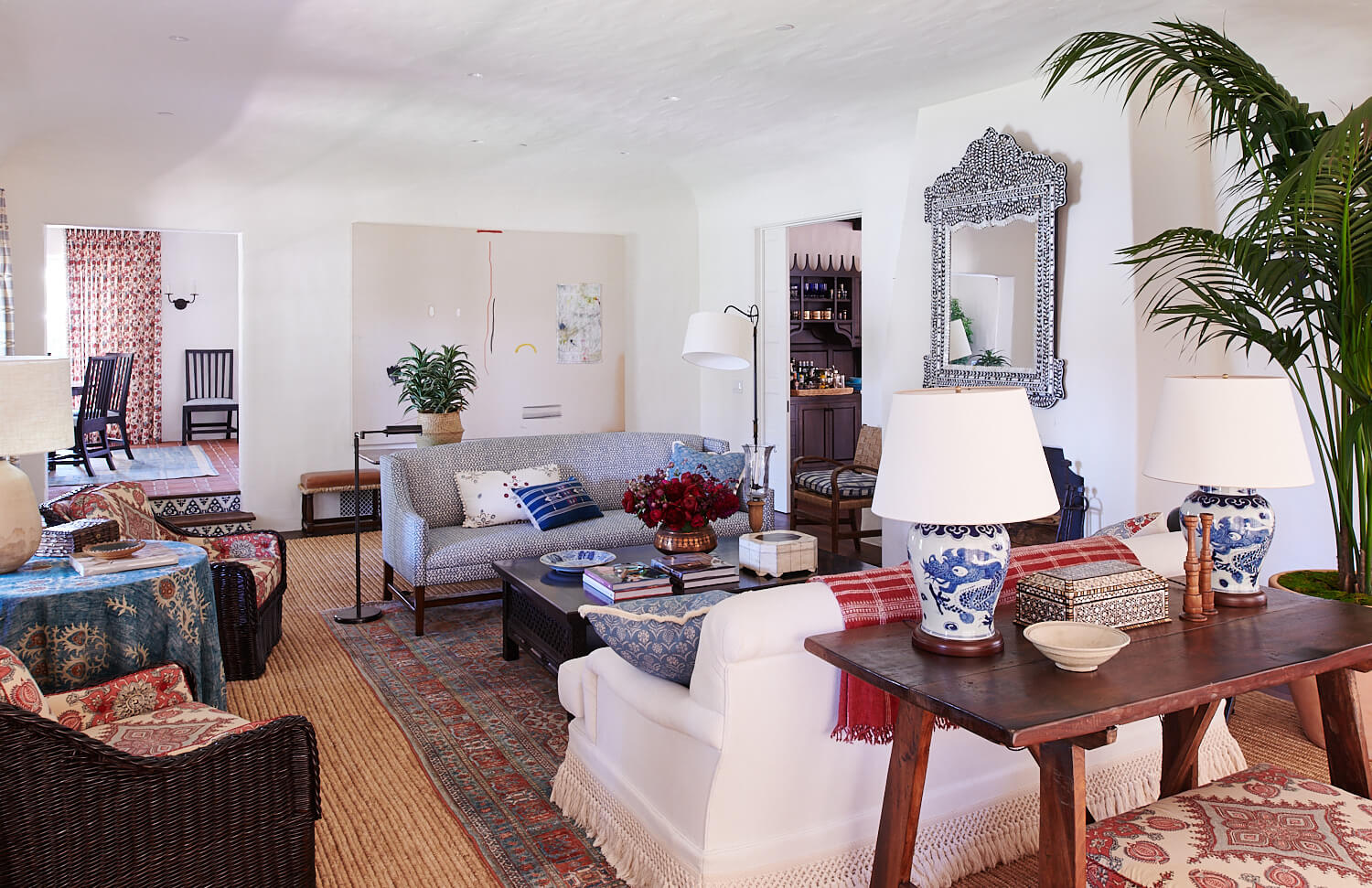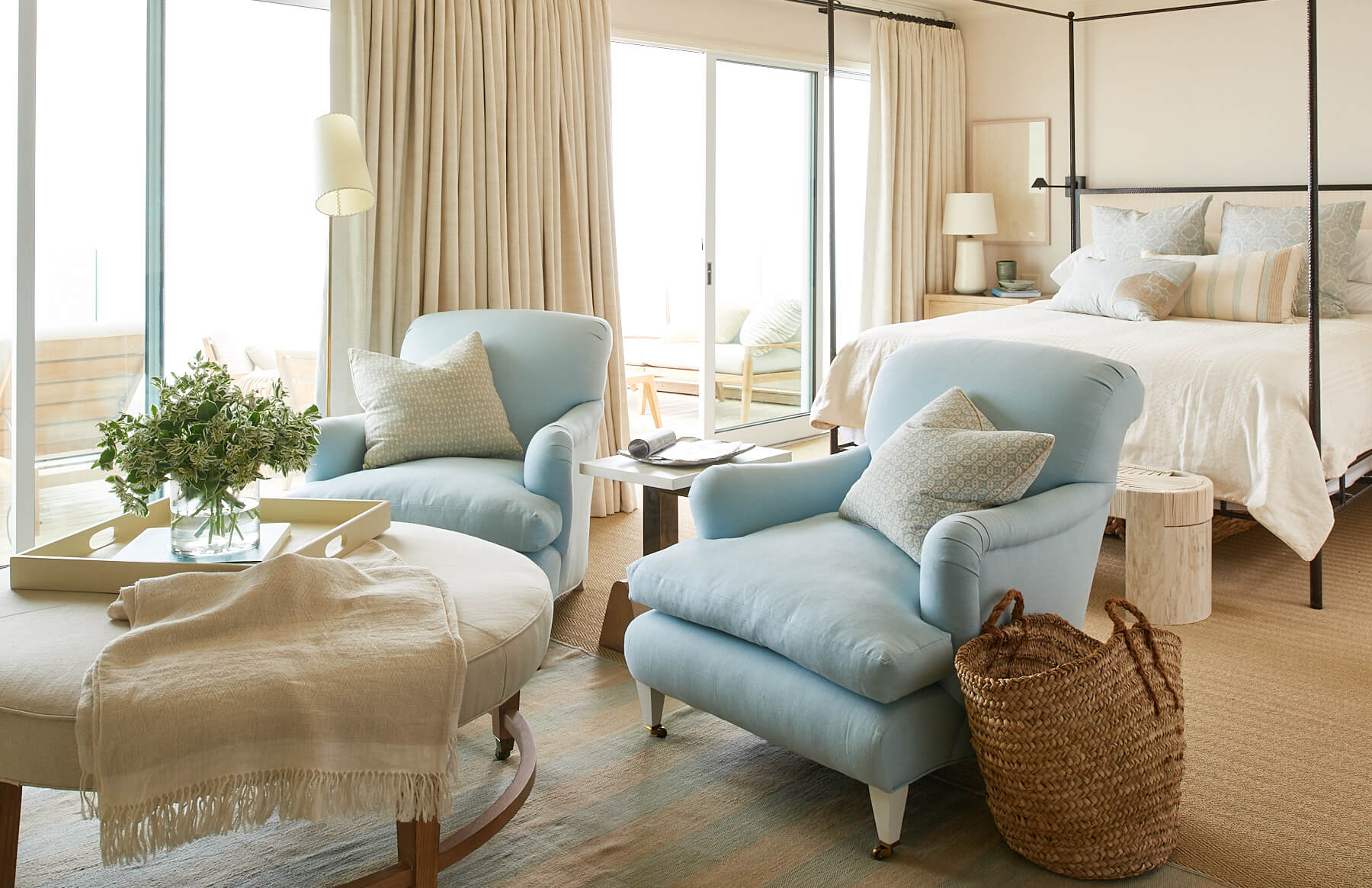 48. MARK HAMPTON LLC
Mark Hampton is a New York-based design studio known to be elegant, practical, and classically based on modern life.
Their projects encompass luxury urban apartments, beautiful layers of urban apartments, expansive residences in cities and countryside, private planes, and yachts.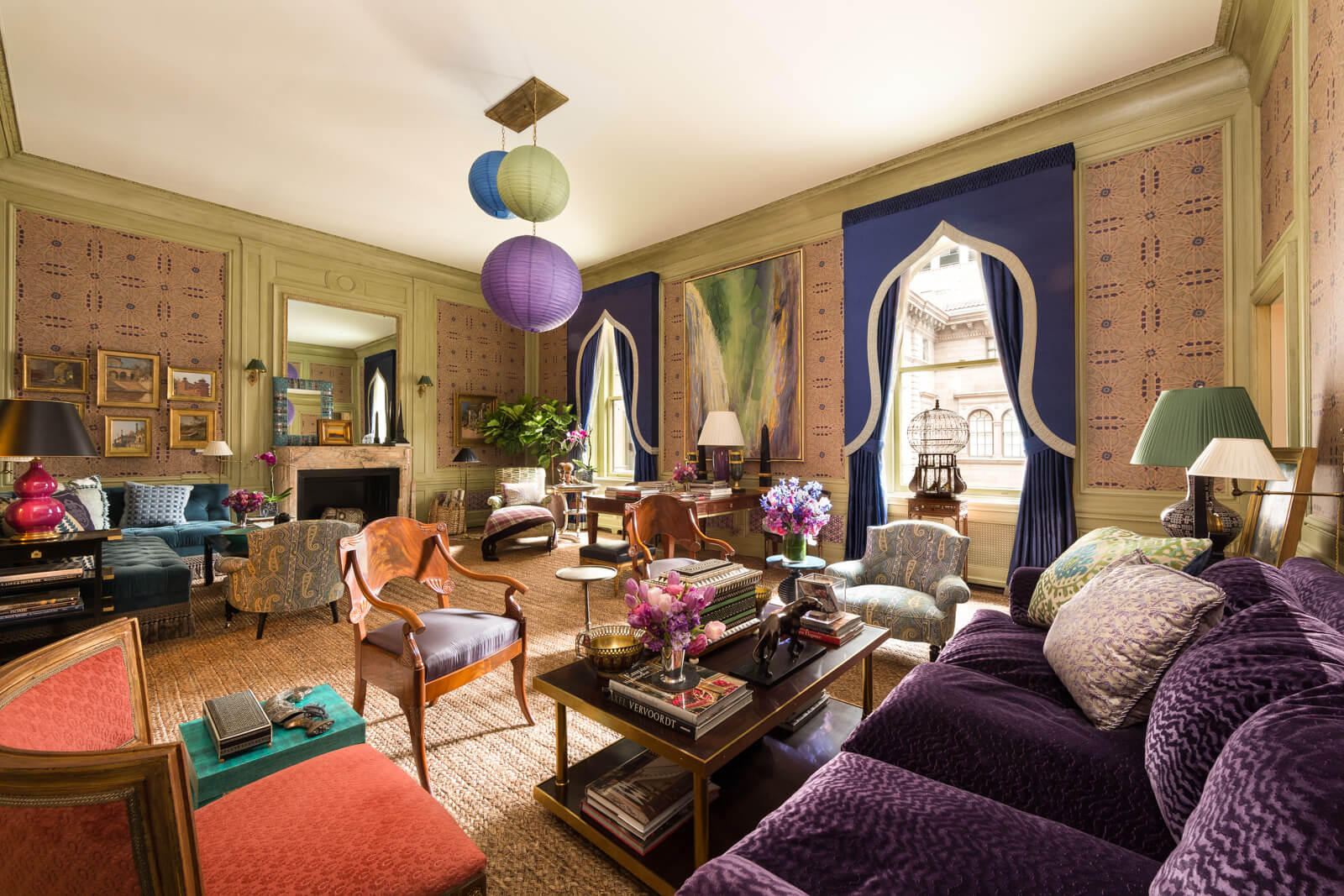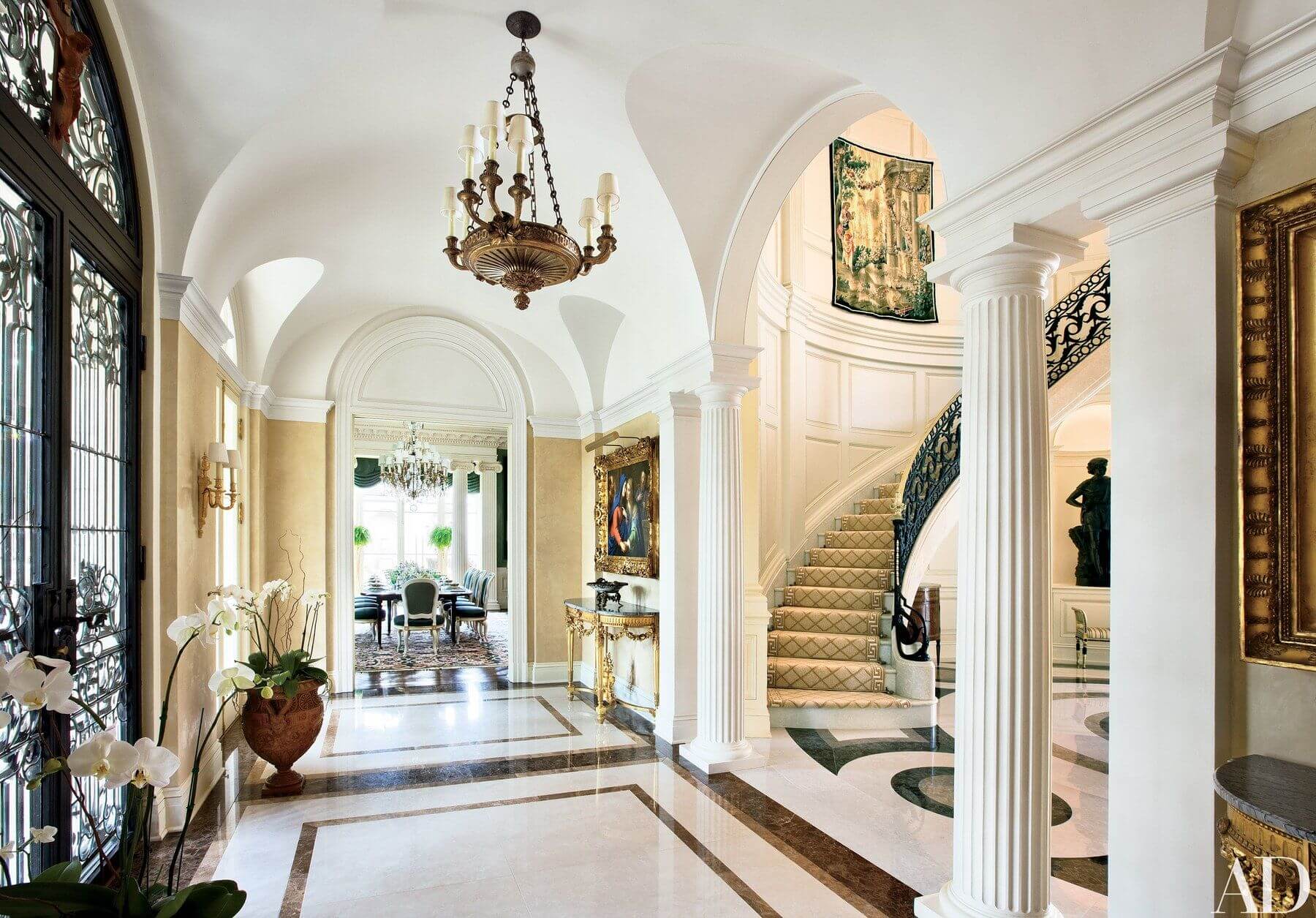 49. MARKHAM ROBERTS INC.
Markham Roberts works on a wide variety of projects in different styles. He is skilled at interpreting and synthesizing the essence of his various multi-generational clients, along with his creative input.
The result is a timeless cohesive blend, explicitly tailored to each project.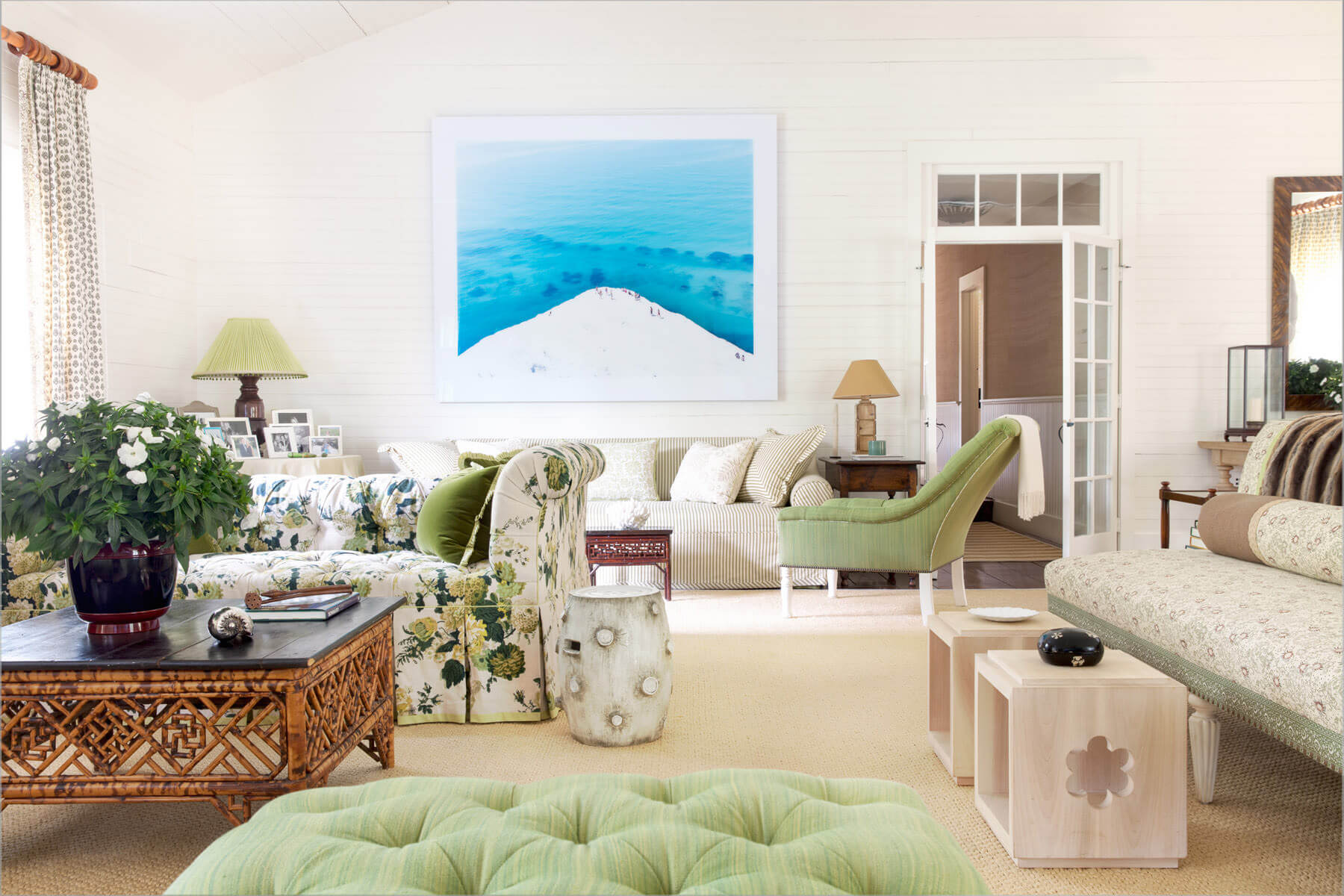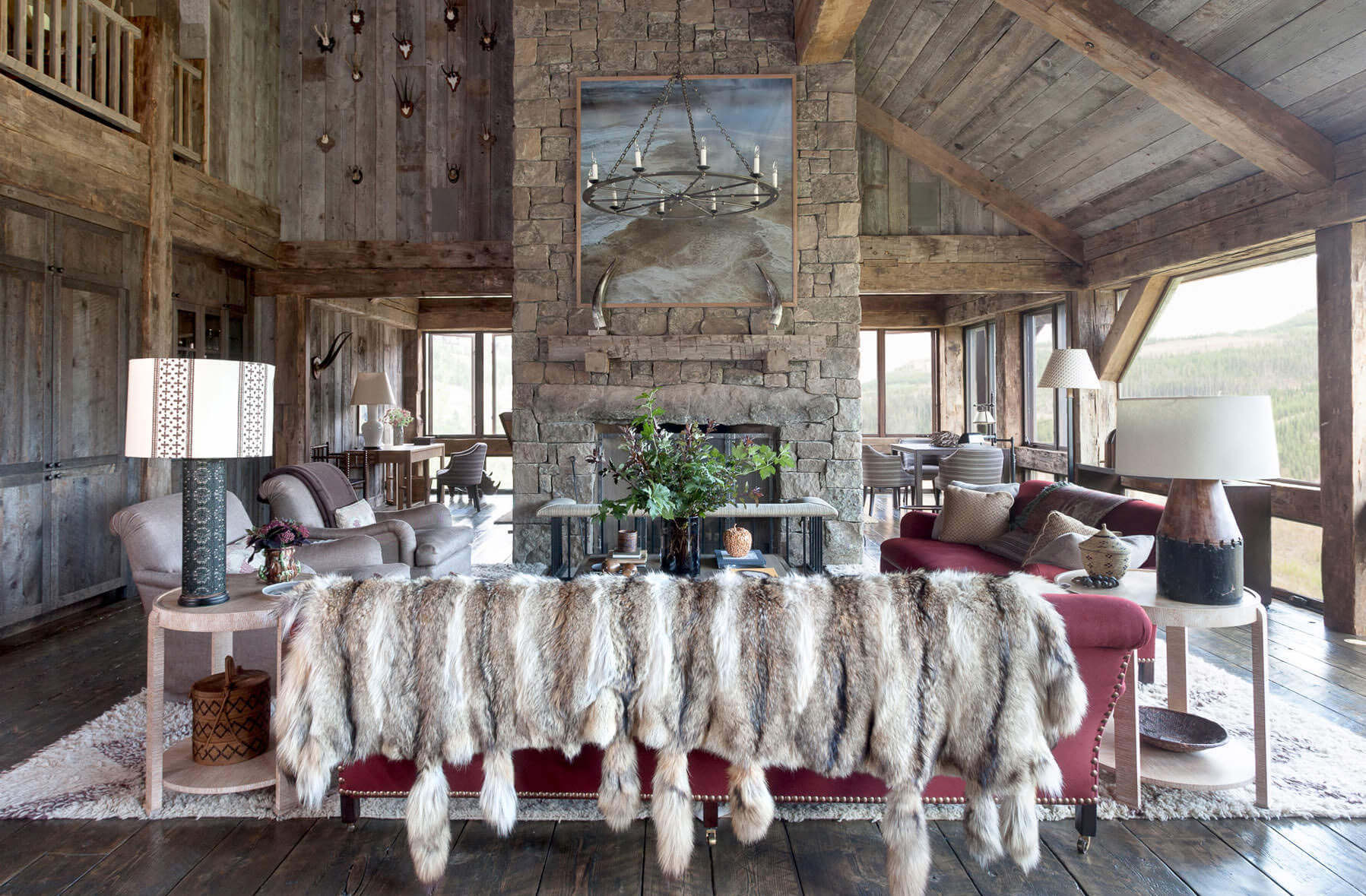 50. MARMOL RADZINER
Founded in 1989, Marmol Radziner is a unique design-building practice led by architects. They offer interior design services as well as custom furniture design and manufacturing.
By adopting the traditional "master builder" role, Marmol Radziner integrates various design services with building capabilities.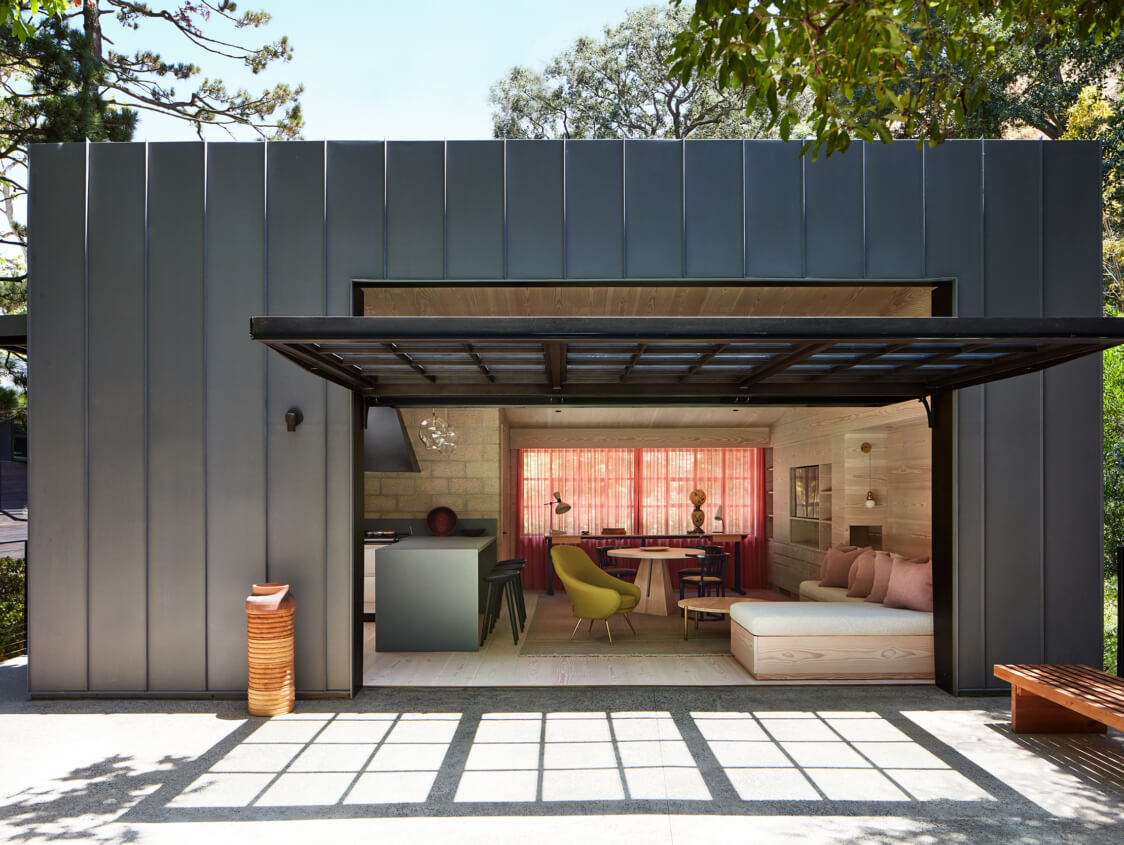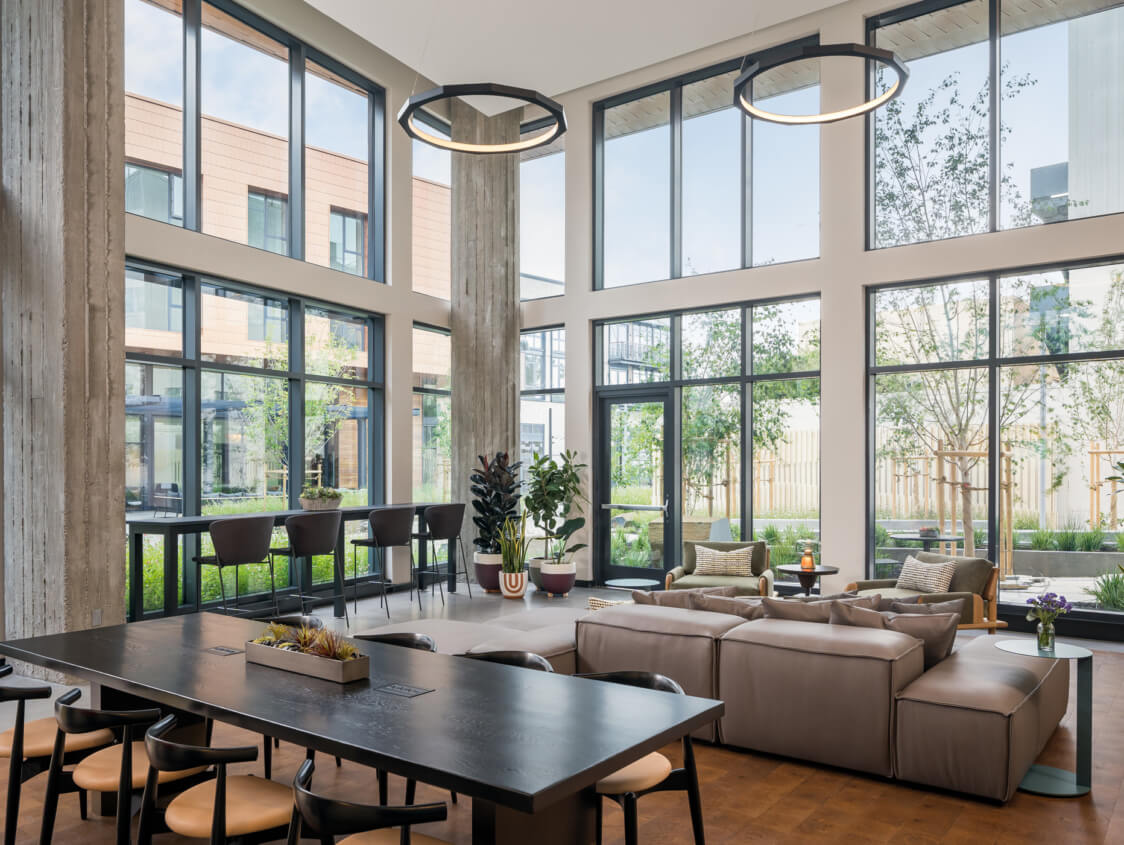 2022 AD100 – The Best Of Architecture And Interior Design Part I, Part III, and Part IV.
GLAD YOU'RE HERE
Since you have come this far, we kindly invite you to download the Hommés Studio's Catalog and discover furniture, lighting, and home accessories to design an iconic home.
Pay a visit to ACH Collection website as well and discover high-end homeware and pet accessories for a wholesome modern lifestyle.

Source AD